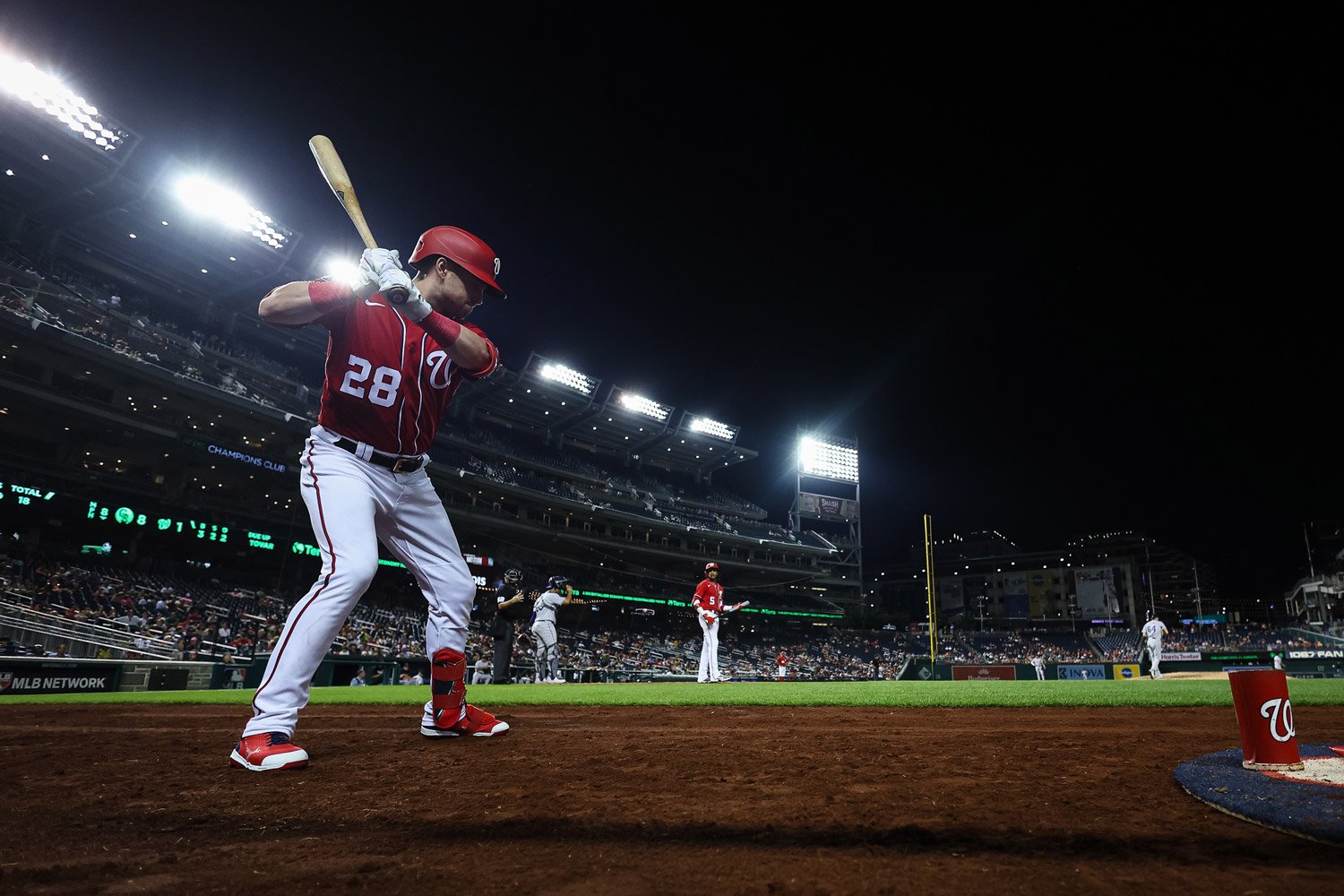 Darren Wolfson tweeted that the Twins have spoken with the Nationals and that Washington has been scouting AAA St Paul.
The Nationals are not only obvious sellers but they have enticing trade targets for the Twins. Washington has the typical stable of decent right-handed relievers that sellers have ready to trade at every deadline but more interestingly, they have Lane Thomas, an arbitration-eligible right-handed outfielder.
Thomas will not be eligible for free agency until after the 2025 season so his price will be considerably more than another rental target like Hunter Renfroe, Teoscar Hernandez, or Andrew McCutchen. Thomas is paid only $2.2 million this season and is having a something of a breakout, posting a 130 OPS+.
More ideally, his 1.016 OPS against left-handed pitching is exactly what this Twins lineup needs right now.