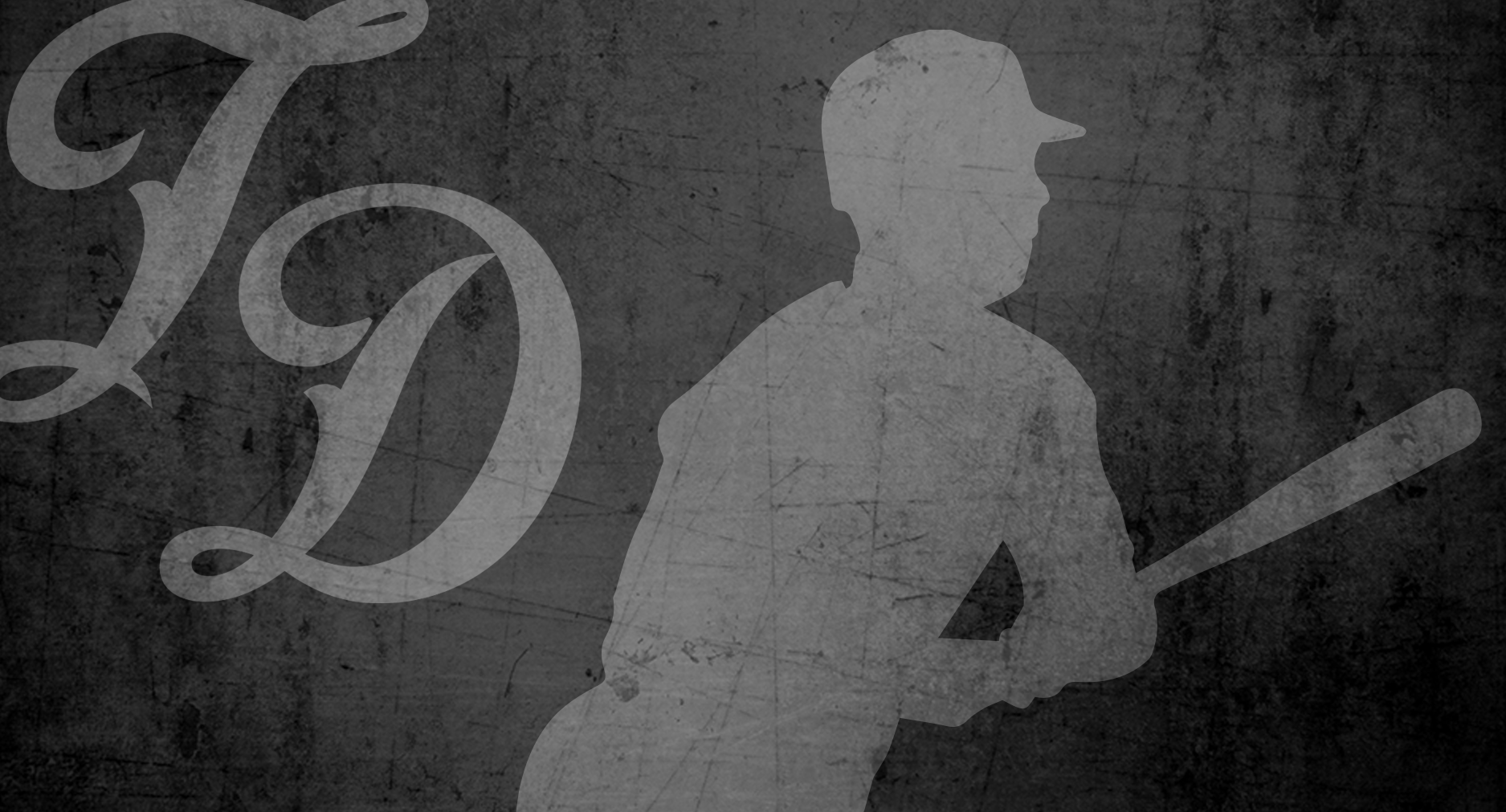 Posts

416

Joined

Last visited
clone52's Achievements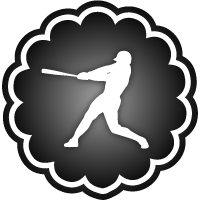 Draft Eligible (3/14)
Recent Badges
334
Reputation
With one year of control left, I don't think the age difference is a big deal. I think the Twins have some internal options to replace Kepler if they trade him. So I don't think the Twins need to be getting back a 3 WAR guy to improve the team this year. The internal replacements would be a step down, but if the Twins could get a good RH outfielder, a 1B platoon guy, a cheap backup C or a solid reliever, plus a prospect or 2, I'd be okay with it. Or using Kepler plus prospects in a package deal for a good SP (say Kepler or one of the Mariners).

I would be all over Mitch Keller, headlining a trade with whatever SP prospect they want (Festa or Raya). Pittsburgh might do it since they might not think keeping Keller is feasible after 2025. I would be fine trading any SP prospect. The Twins don't have a great history of turning highly rated Prospects into quality major leagues. In the last 5-10 years it's pretty much Berrios and crickets. Balazovich, Romero, Gonzales, Jay, Stewart. Trading any of them at a certain point of their careers would have seemed bonkers. Even the prospects they have traded haven't turned into huge losses yet. Graterol is a great reliever, but I think Maeda and Camargo turned out well. Petty looks awful good, but he is still super young and probably wouldn't be helping the Twins for another 3-5 years at best.

Vanimal46 reacted to a post in a topic: Pagan Doppelganger resigns with Braves for 3 years and 26 million.

RpR reacted to a post in a topic: Pagan Doppelganger resigns with Braves for 3 years and 26 million.

gman reacted to a post in a topic: Pagan Doppelganger resigns with Braves for 3 years and 26 million.

If healthy, I like the idea of a Kiriloff, Julien, Correa, Lewis infield of the future. That is with a healthy Kiriloff of course. To start the year I'd imagine its going to be Julien, Polanco, Correa, Lewis. First base always seems like something you could fill easier than some other positions if you had to trade someone away. They've got some options available if they had to fill it (Miranda bounce back, Brooks Lee position change, Yunior Severino). Also, if Buxton's knee's are too much for CF, could he give 1B a try? Might be less impact on his knees.

Its not perfect, but it gets you in the ballpark. The thing with Soto is that he has 1 year left and he's a free agent. If a team wants him, they want him to sign him longer term, so he'd be worth more than BTV gives him credit for. Now if Juan Soto came out and said he was retiring at the end of the 2024 season, a Jax for Soto trade might make sense. Jax has a lot of value. Super cheap for the next 4 years. If he were a free agent this year, he'd be getting 8-10M per year at least. If Emmanuel Rodriguez truly is a top 10 prospect, then yeah, the Pirates trade doesn't make sense. Rodriguez (or Lee or Jenkins) would probably be enough to get both Bednar and Keller on their own. I'm assuming he's still in the 50-100 range and I think thats the kind of deal it would take to get those 2. I personally don't see Rodriguez as having having more value than Lee or Jenkins, though. Another route you could go is Matt Wallner as the top guy in a trade. Something like Wallner, Festa and couple others might get that trade done. All of this all depends on the teams evaluation too. 29 teams might think Prospect X is a fringe top 100 guy and 1 team think he's a top 10 prospect and sure thing. I'm curious if you have some trade ideas, for Keller or for the pair. I love the speculation.

weneedneshek reacted to a post in a topic: Pagan Doppelganger resigns with Braves for 3 years and 26 million.

Oh, I don't know that they need Bender, but I'd rather see them get a top end guy, or some minor league free agents, than spend millions on some fringe guy. Keller is a guy I want them to pursue. I think he has the potential to take off like Pablo Lopez. The trade was pure speculation using that Baseball Trade Values just to ballpark it. I don't want to trade Julien, but I could totally see them going that route like they did with Arraez. They have depth that could replace him, and there are some people that worry about his defense (he'll improve so I'm not worried about that). They could start the year with Polanco at 2B and also have Lee, Martin and Severino as possible replacements. This would all be dependent on Pittsburgh deciding that their window is not the next 2 years. If they aren't idiots, they'd realize that trading Bednar for prospects makes sense. RPs are always risky to drop off a cliff. If they are idiots, they won't realize they should extend Keller. Keller only might go something like this. Severino, Festa, Canterino.

AlGoreRythm reacted to a post in a topic: Pagan Doppelganger resigns with Braves for 3 years and 26 million.

#1, we don't know if the money will be there, due to the TV contract. Even so, I think I'd pass. I'd take Gray because he's a known quantity, and although he's getting older, he seems to have a great work ethic and will be able to adjust. I'd take Giolito because I think he's a lotto ticket. Might even see if he'd take 3/30. I'd take Ohtani if the money was there. I'd take Yamamoto because I want the Twins to make a massive Japan pitching splash at some point. I'm a no on Montgomery because he is a low strikeout guy. For $25M a year, I think I would want that. I'd stay away from Nola because his K/9 is dropping on a yearly basis. 12.1 to 11.1 to 10.3 to 9.4. I don't want to commit to 5 years of that. Blake Snell would probably be okay, but I don't love the 5 year commitment. I don't see any huge red flags, so I wouldn't whine if they did sign him. Kershaw isn't signing with the Twins, but I'd be okay with 1 year for him at that cost. Rodriguez isn't a huge K guy. His Hard Hit % is creeping up. His GB rate is dropping. I have a feeling he could drop off a cliff soon. If they don't make a trade, 1 year of Wacha would be fine.

My top two choices would be Gray and Giolito. Take Giolito if you can't get Gray. I wouldn't spend the money on any of the rest. Instead I'd trade from prospect depth for Mitch Keller. To me, Keller seems like Ace potential akin to Pablo Lopez. Might be able to sign him to an extension like they did Lopez.

Yeah, I'd either go with a more expensive sure thing or a bunch of cheaper options. With Duran, Thielbar, Jax, Stewart and Funderburk, you have a good start. You can fill one spot with a "break in case of emergency" guy like Winder, Sands, Headrick. Between Alcala, Henriquez, Canterino, Balazovic, Moran you have several who might show up and fill a role. I have a feeling that before too long next year, Varland will move full time to the pen and be a STUD. Based on what I just wrote, I'd probably just go with a few minor league free agent type arms. If a current stud fell into your lap, I'd go for that too. Like if you decided to make a deal from depth in a trade for David Bednar, I'd say go for it. How about Bednar and Mitch Keller for Julien, Emmanuel Rodriguez and Marco Raya?

clone52 reacted to a post in a topic: I am fine being told I am an idiot but is Kenta Maeda worthy of a QO?

I think it depends. The twins wouldn't really be gambling $21m for a 2nd round pick. Let's say the offer him a 1 year deal for $15m and he turns it down, a QO is only risking $6M.

Twins had some C's in AAA and AA have really nice offensive years and I'm guessing at least 2 of them are on the 40 man roster. It was amazing that the Twins only used 2 catchers all season. That likely doesn't happen next year (one or the other will likely get dinged up), so that'll be the chance to see those younger guys get a shot. If they pan out, then maybe Jeffers is a useful trade chip. But right now, I'd have to be blown away for a Jeffers trade offer.

Love your research, this is fun. I'd definitely trade Larnach. I'd listen to offers on Jeffers, but would only trade him for someone like Pablo Lopez. Someone you are certain would become a #1 type pitcher. I'd maybe trade him for a Top 50 type pitching talent. Castro doesn't have the value that you got from the website, I don't think. He's not going be a centerpiece in bringing in good talent now. He's also not going bring in a sure thing prospect talent haul either. Eduardo Escobar had a higher track record of production that Castro and he didn't bring in any sure fire prospects. Duran worked out well, be he was no sure thing. I don't think Castro brings in as much as Escobar, so I think Castro has more value to the team (defense, speed, flexibility, cost) than he would in a trade. However, if the front office things Brooks Lee, Austin Martin and maybe even Yunior Severino are all ready to contribute at the major league level, maybe there is not room for Castro. Thats a pretty big if right now. If any of those guys get playing time early and prove it, then maybe Castro is a mid-season trade.

Agree. Too long for his age. Seems like he may be wired differently. There was a story earlier this year that he hadn't ruled out retirement. I think talked about how his kids were getting old. Maybe we'll get lucky and he likes Minnesota and just wants another year or 2.

I think someone is going to offer him 5/110.

Let's think about this from the Twins' staff point of view. They targeted Lopez, a really good, but not elite pitcher, whom they saw as someone with a tweak or two could be elite. I'm certainly not qualified to determine who might be an average or good pitcher who could make a tweak and bump up. How about Sears, Waldichuk or Medina from the A's. None of them set the world on fire and they are super young, so the A's might not want to sell low, but if the Twins staff saw something that could be the trigger to make a leap, you do it. Blackburn for the A's is more likely. Again, only if the Twins saw something that could be a game changes. I always hear rumors that Seattle would trade from their SP depth for lineup help. It looks like they could use an upgrade at 2B, 3B and RF. What would it take to get Miller, Woo, Hancock or Berroa? Severino and E. Rodriguez for Woo? Or aim high. Julien, E. Rodriguez and Festa for Logan Gilbert. Do the Rockies or Nats have any SPs they are failing to develop. What are the pirates plans? Do they think they can contend in 24 or 25? Mitch Keller is a FA in 2026. If not, how about Julien and Festa for Mitch Keller?

You're not wrong. I think they probably go that route and sign a short term older guy. However, if a guy like Lopez is available, they have the depth to make it happen. Lee and Jenkins are the only untouchables for a guy like that in my opinion.