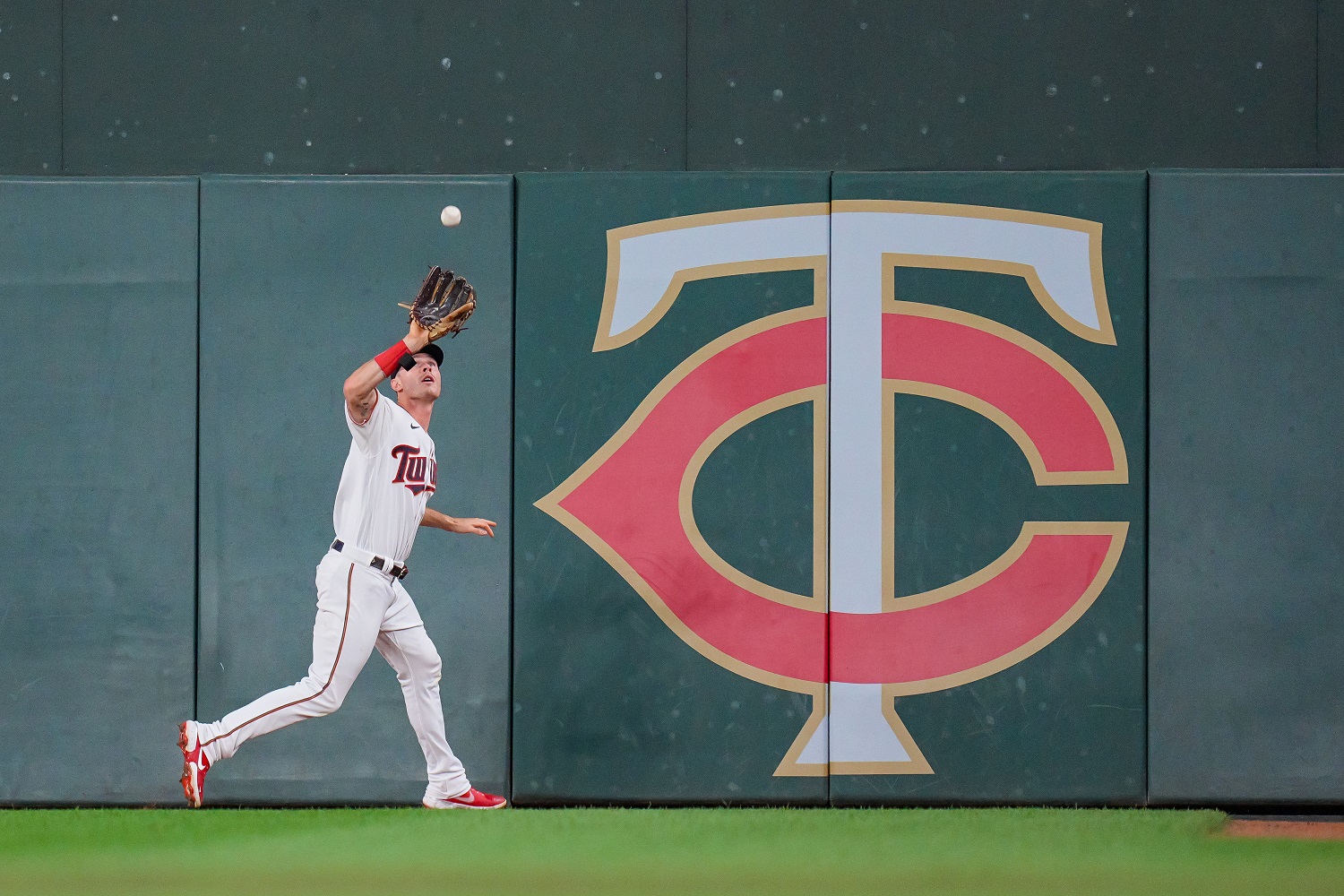 Image courtesy of Brad Rempel-USA TODAY Sports
Even before the Twins decided to spend $11 million on one season of Joey Gallo, there was reasonable expectation that Max Kepler's days with Minnesota may be done. He is basically a known commodity at this point in his career, and while that's not necessarily a bad thing, the front office likely isn't worried about being burned by future development.
In 2019, when Rocco Baldelli's club went Bomba Squad on the season, Kepler posted a career year. His 123 OPS+ was easily a high water mark, and well above the 101 OPS+ he owns as a current career average. He had blasted 20 home runs just once previously during a season in his career, and he nearly doubled that with 36 in 2019.
Kepler's bugaboo offensively over the course of his career has been the way in which he contacts the ball. He makes solid contact and drives the ball, but his launch angle and swing path routinely generate the least desirable outcome. He gets very little lift on the baseball, and so even with the banning of the shift, he doesn't stand to benefit a substantial amount. Generating a greater slugging percentage would require a change in approach, and Kepler has previously stated a desire to drive the ball towards the ground.
Obviously his offensive profile limits his overall value, but defensively he's nothing short of a Gold Glove caliber defender. Despite never having won the award, he fares well by both Outs Above Average and Defensive Runs Saved standards. He's somewhat stretched in centerfield, at least at Target Field, but he's exceptional as a corner outfielder. In and of itself, that should have value.
When considering trading Kepler, Minnesota is likely doing so to create room and opportunity. In line to make just $8.5 million in 2023 however, dumping him for nothing is probably not a desired path to take. In seeing how the Arizona Diamondbacks benefitted from moving talented outfielder Daulton Varsho, there's reason to believe Kepler's return may be misstated.
Yes, Varsho is five years younger than Kepler and has already posted a better fWAR than the Twins outfielder ever has, but their game is not all that separate. Results are truly what divides the two, but Kepler has equal or better inputs at the plate. Defensively, Varsho is an exceptional outfielder while also having the ability to catch, but as stated Kepler is no slouch with his glove either.
The New York Yankees have been tied to the Twins as a potential trade partner for Kepler, and that has made sense from the time it was reported they wouldn't go to great lengths for Andrew Benintendi. Gallo didn't work for Aaron Boone's club last year, and while Aaron Judge returns, the outfield remains largely in flux. Aaron Hicks is a consistent injury concern, and Giancarlo Stanton isn't an ideal defender. Harrison Bader is a great defensive talent, but has never shown a consistent offensive ability. There's certainly a need that could be filled.
Even if it isn't the Yankees, reports have suggested Minnesota will have no shortage of suitors when it comes to Kepler. That doesn't mean the return is necessarily going to be earth-shattering. Likely, the front office is targeting prospects in return for their current starter. What Kepler's desirability could do though, is create an opportunity for the Twins to choose the best package from any number of teams that come calling.
Don't expect Minnesota to net a top 10 prospect as the Diamondbacks did in Gabriel Moreno, but moving Kepler certainly isn't just a way to clear salary or open a position. It may have been fair to suggest that going into the offseason, but the right fielder's market doesn't seem to be shaping up that way.