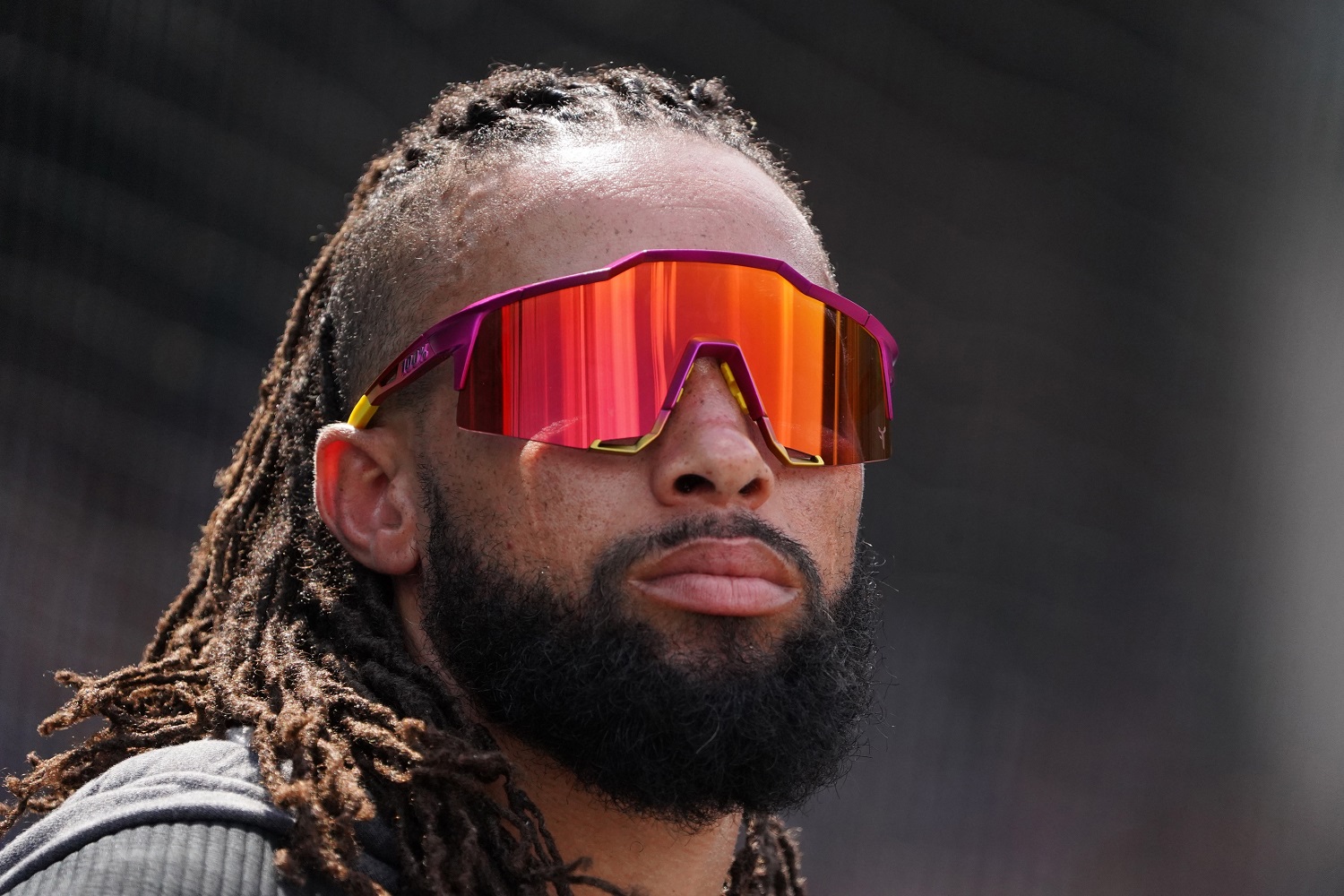 Image courtesy of David Banks-USA TODAY Sports
On Friday, multiple reports surfaced that the Twins had agreed to a minor-league deal with veteran outfielder Billy Hamilton. Minnesota is the third different organization this season for the former top prospect, but the Twins need outfield depth, and they were willing to give Hamilton a chance. It also sounds like he has early opt-outs in the deal if the Twins don't add him to the active roster in the next week. 

Nearly a decade ago, Billy Hamilton was considered one of baseball's best prospects. As a speedy outfielder in the Reds organization, he stole bases at a record pace and provided elite outfield defense. His offensive skills weren't fully developed, but many viewed that as something that could improve throughout his professional career. Entering the 2013 season, all three national prospect rankings placed him as one of baseball's top-20 prospects. 

Hamilton broke into the big leagues as a 22-year-old and played parts of six seasons in Cincinnati. Unfortunately, his bat never fully developed, even with multiple chances as a regular player for the Reds. In 690 games, he hit .245/.298/.333 (.631) while striking out 554 times. He was able to steal 277 bases, but he was also caught 63 times. During the 2014 season, he led baseball in caught stealing as he was thrown out 23 times. It was tough for him to live up to the hype surrounding his minor league career, and he hasn't played more than 120 games in a season since leaving the Reds. 
Over the next three seasons, Hamilton bounced around to five different organizations and never played more than 93 games in one place. He has posted a .568 OPS and a 51 OPS+ during that stretch. His chances to steal bases also dropped as he was getting on base less than 27% of the time. In 221 games, he was limited to 37 stolen bases. Last season, he appeared in 71 games for the White Sox and posted a .620 OPS. 

The Marlins used Hamilton in 20 games during the current season, but he was limited to 15 plate appearances. He has mostly been relegated to a pinch-runner or late-game defensive replacement. Hamilton went 1-for-13 with seven steals and nine runs scored in limited action. Minnesota will likely use Hamilton in a similar role as the Twins wait for some other outfielders to get healthy.
The Twins currently have multiple outfielders on the injured list, including Byron Buxton, Trevor Larnach, and Alex Kirilloff. Royce Lewis is another injured player that likely would have picked up time in the outfield if he was healthy. Minnesota has used other outfield options like Tim Beckham, Kyle Garlick, and Jake Cave. Those players have found some success, but it has hardly been an ideal outfield depth chart. 

Hamilton's inability to hit consistently has pushed him to a bench role in recent years. However, his speed and defensive ability can still change a game. The Twins haven't had many dynamic players to use off the bench during the 2022 season, and Hamilton certainly offers skills that can help a contending team. Minnesota will need to be strategic in how he is utilized, but he can help a team that has struggled to consistently score runs this season. 

What do you think Hamilton can offer the Twins? Leave a COMMENT and start the discussion.