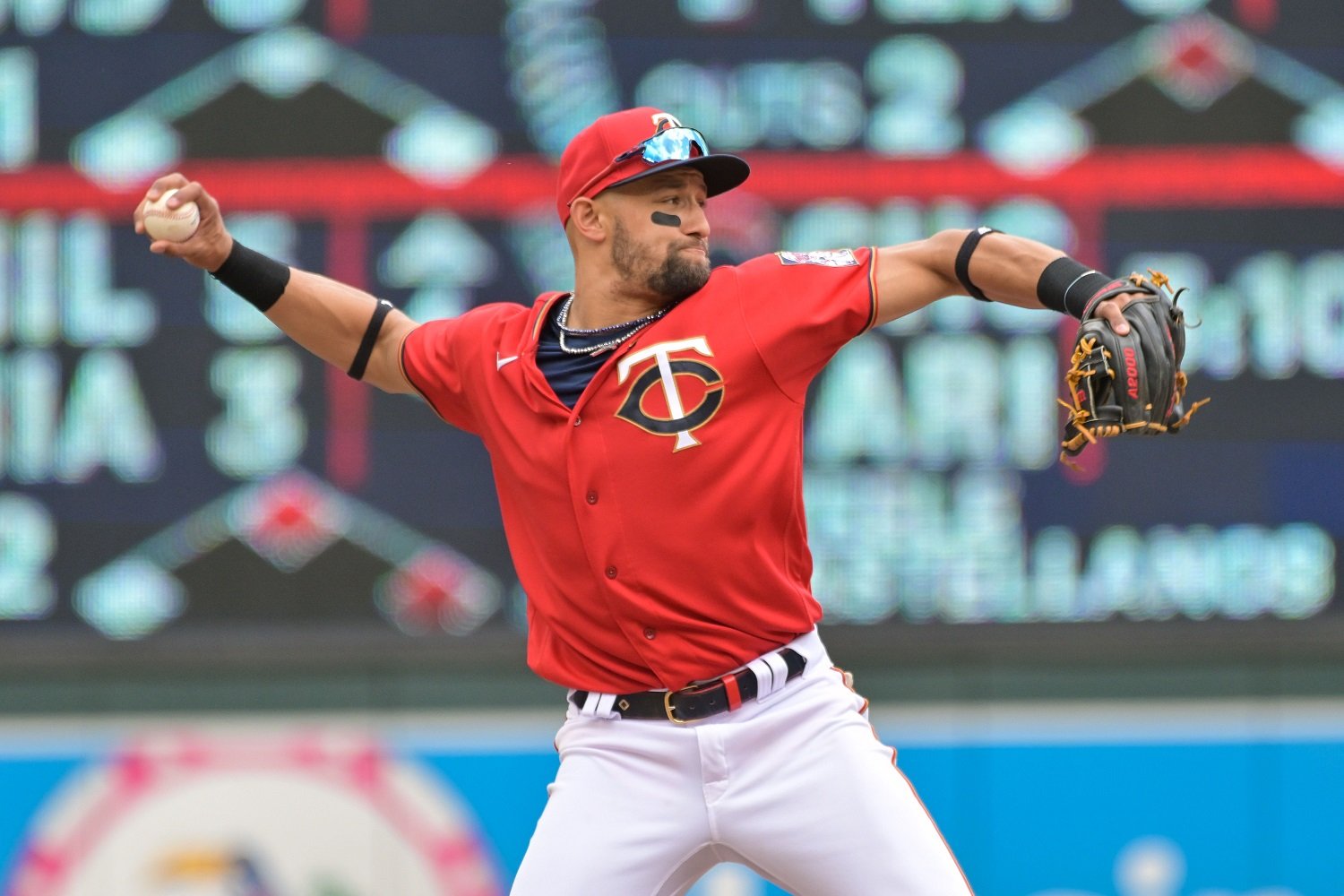 Image courtesy of Jeffrey Becker, USA Today Sports
Last week at The Athletic, Dan Hayes wrote a great story about Chris Paddack and why the right-hander was open to a three-year contract extension with the Twins as he rehabs from Tommy John surgery. On the surface, the $12.5 million pact seems immensely team-friendly, locking him down at $2.5 million in 2024 -- when he will ostensibly be back to full health -- and buying out his first free agent year for a mere $7.5 million.
If Paddack, who recently turned 27, can return to pitching anywhere near the level he was at prior to surgery, he'll be an incredible bargain and an ultra-valuable asset for the rotation in 2024/25. But that can't be safely assumed coming off a second TJ surgery, and he gets it.
"I'm always kind of gambling on myself," he told Hayes. "If this was my first one, maybe we're talking just a one- or two-year deal with risk and gambling on myself going into my contract year. But this is something I couldn't pass up, man. It's a win-win for me."
Which brings us to Royce Lewis, who is facing his own version of Paddack's journey, and happens to have the same agent (Scott Boras).
Lewis is rehabbing from a second consecutive tear of the same right ACL. His odds of returning to the field as an impact player are probably much higher than Paddack's, given the murky history of double-TJ pitchers, but the risks of going through this ordeal cannot be downplayed, especially for a player whose game is based on springy athleticism.  
Of course, the Twins' No. 2 prospect is in a very different situation career-wise compared to Paddack. By virtue of MLB's service system, Minnesota controls Lewis' rights for the next six years, including at a league-minimum salary for the next three. 
Many teams have exercised their leverage in this position to work out long-term contracts with highly touted young players who've barely played in the majors, if at all. (The Rays have become famous for it and the Braves just did it with Michael Harris II.)
In the case of Harris, Atlanta locked down the 21-year-old outfielder for eight years and $72 million last August, midway through a Rookie of the Year debut. The contract buys out his first two free agency years with a pair of team options after that. Here's how it shakes out: 
2023: $5 million

2024: $5 million

2025: $8 million

2026: $8 million

2027: $9 million

2028: $10 million

2029: $10 million

2030: $12 million

2031: $15 million club option ($5 million buyout)

2032: $20 million club option ($5 million buyout)
The big draw for Harris in this arrangement, aside from the ultimate security of guaranteeing himself $72 million, is the elevation of his income in the next few years. Rather than earning the league minimum each year in 2023-25, he'll make $18 million total over those campaigns. 
Compared to Harris, Lewis obviously has a lot less bargaining power at the moment. He's three years older. He briefly debuted in the majors and looked good, but didn't make nearly so emphatic and convincing a statement as Harris. And of course, there's the knee injuries.
Still, Harris contract might provide a helpful framework for thinking about a Lewis extension that makes sense for both sides: increased pre-arb paydays, as part of a total sum of guaranteed money that assures generational wealth, in return for cost-controlled years of arbitration and free agency, plus the flexibility of some team options at the back end.
The proposal below amounts to roughly a seven-year, $34 million contract, buying out one year of free agency with an additional two team options on the back end (not entirely dissimilar from the extensions given to Max Kepler and Jorge Polanco, albeit further along in their development):
2023: $1M

2024: $3M

2025: $3M

2026: $5M

2027: $5M

2028: $7M

2029: $10M

2030: $12M team option ($1M buyout)

2031: $15M team option ($1M buyout)
For the Twins, the incentive here is obvious -- adding a star-caliber talent in Lewis to the entrenched long-term core alongside Byron Buxton and Carlos Correa -- with cost certainty that fits nicely alongside their progressive salary allocations. (Notably, by the time Lewis reaches even a $10 million salary in this framework, Correa would already be into his option years with declining salaries.)
The team downside is nominal: if Lewis completely fails to make it back and pan out as an effective MLB player, the Twins would be on the hook for a total sum of money slightly below Correa's 2023 salary. 
For Lewis, the incentive also should be obvious, but it might not be quite enough. Very possibly, he's inclined to bet on himself and aim for bigger paydays, especially if he's feeling really good at this stage of his recovery. No one would begrudge him. 
At the same time, should anyone be surprised if he and Boras are open to this kind of extension? Not only has Lewis seen his outlook become shrouded in doubt by two straight freak injuries to the same knee, but at a higher level, he's experienced the way this game can cruelly take things away from you, in ways that are completely out of your control. For what it's worth, he also seems to genuinely enjoy being a part of this organization, which could factor as well.
If Lewis is looking for long-term security, the Twins should be welcoming that conversation with open arms. Even if the terms above are not agreeable, there's a lot of room for flexibility to still find a framework that makes a ton of sense for both sides.