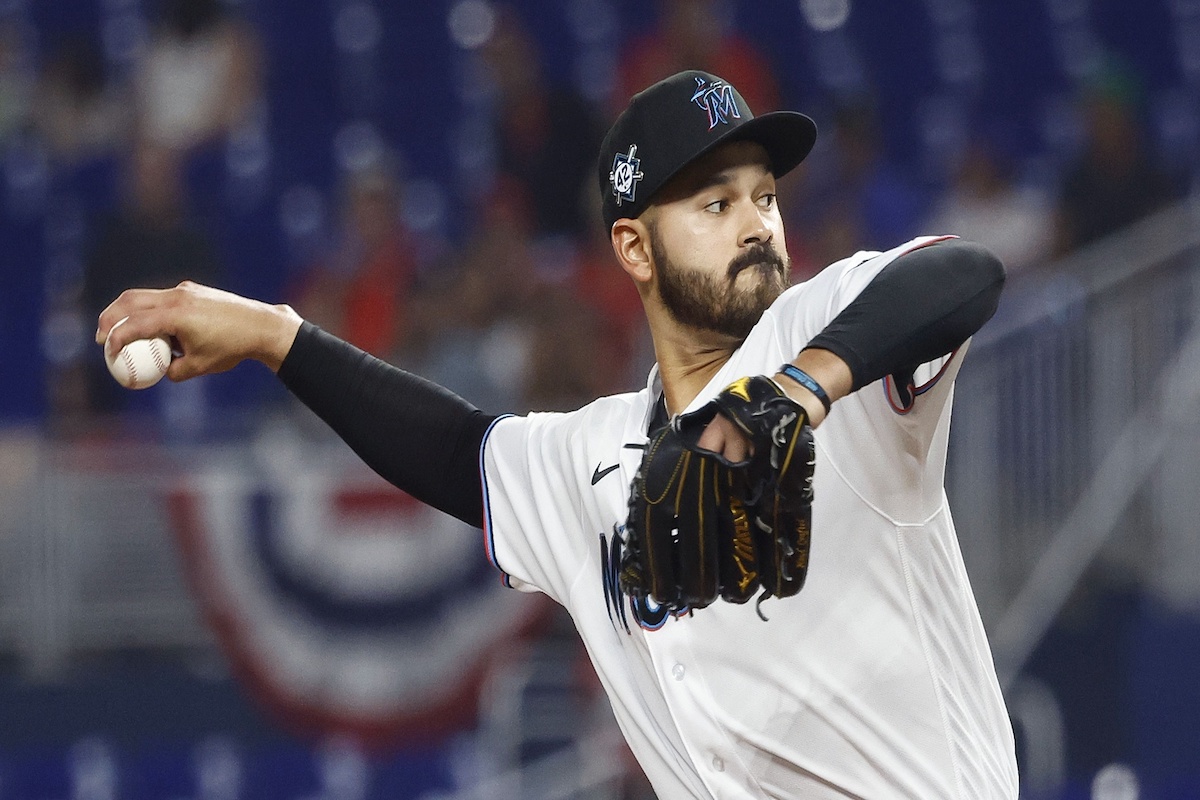 Image courtesy of Rhona Wise-USA TODAY Sports
Earlier this month, the Twins shocked the baseball world by signing Carlos Correa to a $200 million contract. The move would've seemed inconceivable for this franchise as recently as five years ago, but in recent offseasons, Minnesota has signaled its willingness to start wading into the deeper end of the spending pool.
After all, they first signed Correa just a year ago, albeit to a short interstitial deal that paved way for this one. Months earlier, the Twins had extended Byron Buxton with a $100 million contract, two years after handing free agent Josh Donaldson a then-record $92 million.
Compared to the previous regime, Derek Falvey and Thad Levine have shown a drastically greater willingness to profer these kinds of large-scale contracts, which are somewhat rare for teams in their class. (For context, Chicago's $75 million deal for Andrew Benintendi last month was the largest free agent commitment in White Sox history.)
Notably, however, this appetite has been limited entirely to the position player side. Minnesota's current front office has been comparatively averse to investing dollars on the pitching side. Pablo López falls in line with a distinct pattern when it comes to acquiring rotation help: they trade talent (in this case Luis Arraez) for a cost-controlled starter who fits snugly into the budgeting forecast for multiple seasons.
Minnesota did the same thing with Tyler Mahle at the deadline last year, and with Sonny Gray the prior offseason. They did it with Chris Paddack, and Kenta Maeda, and Jake Odorizzi. They traded away José Berríos, in part, because he was reaching the end of that cost-controlled window.
Only in one case have these situations ever led to the Twins paying a remotely market-rate salary for one of these frontline starters: in 2020, when Odorizzi accepted the qualifying offer to earn around $18 million. Of course, the club ended up paying out less than half that amount due to the truncated COVID season.
Outside of that instance, Gray's $12.5 million salary this year will supplant Lance Lynn in 2018 ($12 million) as the highest salary paid to any pitcher acquired by this front office in seven years. Michael Pineda's two-year, $20 million contract signed in December of 2019 – also prorated down, because of his carryover suspension – remains the largest Falvey has given a pitcher. It's 10% of the amount they just guaranteed Correa.
So like I said, the pattern is pretty stark. The question is, what's driving it? Why are the Twins comfortable allocating such an outsized proportion of their available budget to position players while persistently minimizing money tied up in arms?
I think it comes down to volatility and risk.
Back in November, I wrote an article on the troubling realities of buying high on free agent pitching. I was citing a dynamic that I believe prevents the Twins – and really, the vast majority of mid-market teams – from winning bids for top free agent pitchers available at their peak.
Namely: you are paying the utmost long-term premium for pitchers in their late 20s or early 30s who are hitting the sharp downward slope of the aging curve. Look back no further than last year's free-agent class to see the pitfalls of this buy-high philosophy: Robbie Ray, for example, got a $115 million deal from the Mariners coming off a breakout Cy Young year and then reverted right back to his previous ordinary form. The contract already looks like a hindrance for them.
There are worse outcomes. Signing up commit pay big bucks to starting pitchers, who've already often logged 1,000+ innings, through their mid-30s is flat-out hazardous. The Yankees bought high on Carlos Rodón and earmarked $162 million to lock him up through age 35. The upside he brings as a true ace exceeds almost any bat you can buy on the market, but it's counterbalanced by the tremendous risk of his shoulder issues flaring up and making him a non-factor.
With their financial inhibitions, New York can afford to assume that risk without catastrophic collateral downside. Most teams operating in lesser markets can't or won't. 
Of course, there's even more risk in simply not acquiring pitching talent. It's not an option if you want to compete, and you lack the elite development machines of a Tampa or Cleveland.
For Minnesota, the preferred course has been to trade for second-tier starters in their prime. This prevents risky long-term commitments and keeps the rotation's budget share in check, enabling the Twins to invest in building around the likes of Correa and Buxton, who now occupy a third of the payroll with almost 300 million in combined dollars owed.
I'm not going to say staking the franchise's future on Correa and Buxton is WITHOUT RISK, of course, but star position players tend to age a bit more reliably than standout starting pitchers, in part because they have more "outs."
If injuries continue to impact Buxton, he can still make a real difference while spending time at DH, as we saw last year. If Correa's ankle forces him off shortstop, he can move to third, as he planned to with the Mets.
When you're paying top dollar for a starting pitcher and they get struck by injuries that keep them off the mound or diminish their performance, it's harder to maintain that value equation. For teams with finite spending capabilities (self-imposed as they may be), that matters.
Continually trading quality prospects to replenish their rotation will not necessarily be a viable strategy for the Twins going forward, so the success of this approach really comes down to how well their efforts with the pitching pipeline come together. 
The front office has put in place a potential lineage to support sustained rotation success – with Louie Varland and Simeon Woods Richardson followed by the likes of Marco Raya, Connor Prieilipp, and more – but pressure is rising to see it pay off and embed some legitimate fixtures so they don't have to keep trading their way to patchwork solutions.
In theory, allocating your funds to superstar everyday players and relying on a sustained and regenerative pipeline of younger, fresher, lower-cost pitchers is a savvy strategy. In theory.