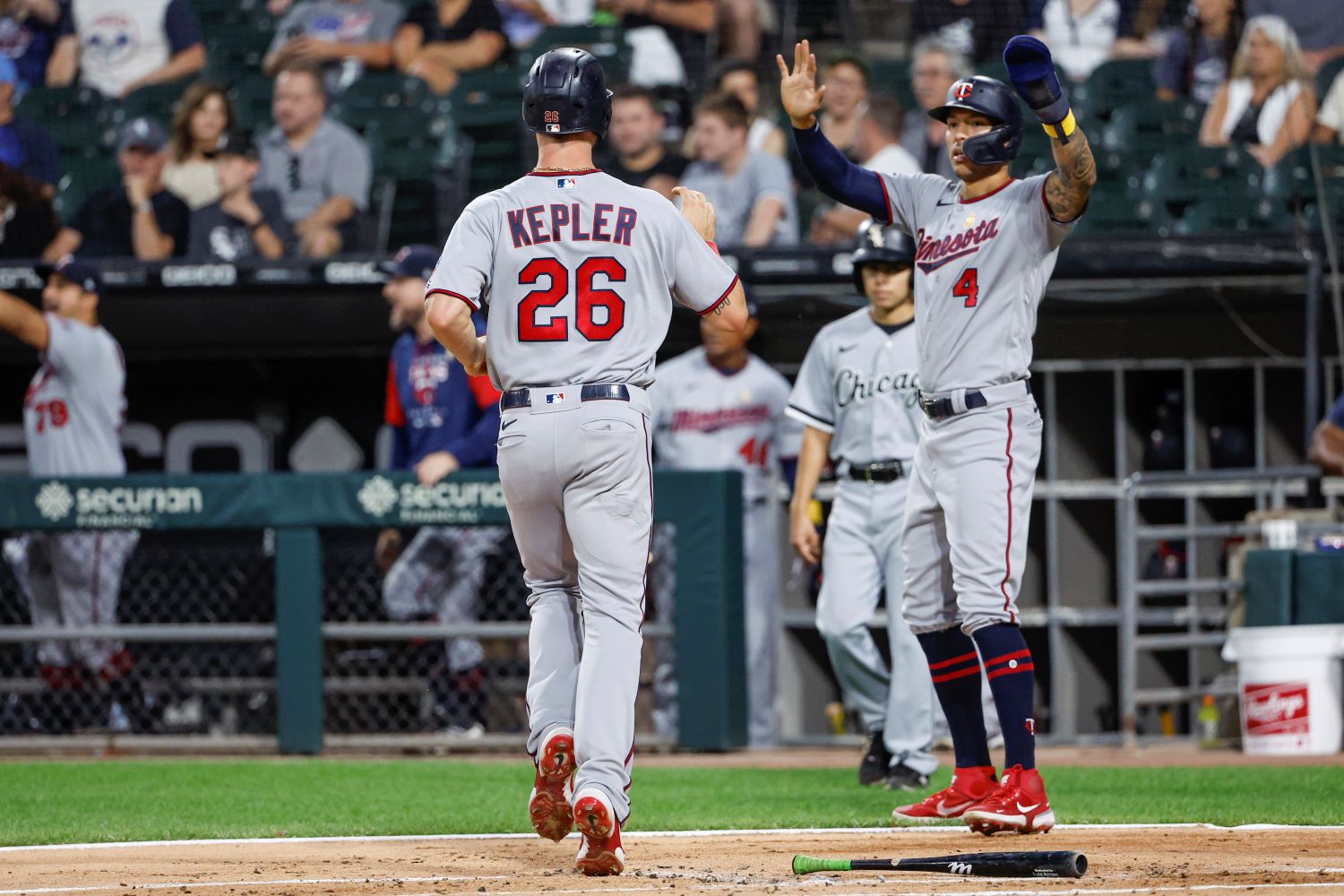 Image courtesy of Kamil Krzaczynski-USA TODAY Sports
Perhaps no Twins player draws more ire than Max Kepler; the long-time right-fielder has disappointed over his eight-season MLB career as—with the exception of 2019—his offensive numbers fall below his potential. Season after season, the German product produces a .225/.317/.422 line, flashes an offensive profile with upside and fails to fulfill that promise in the following season. It's madness.
Naturally, the restless fans remain exhausted. They don't boo—this isn't New York, after all—but if there were some sort of passive-aggressive method to indicate disapproval, Minnesota fans would embrace it. Instead, we read yearly articles detailing all the teams interested in Kepler, watch him enter the season as a Twin, and endure the same style of season he has played since 2016. It's madness.
But maybe the Twins should hold onto Kepler for one more year. It's crazy—madness, even—but it could make sense.
One of the strongest arguments for Kepler's exit rests on the internal options. The Twins possess about 20,000 left-handed hitting outfielders capable of catching a flyball at an adequate level, rendering Kepler's skillset redundant in a sea of similarity.
Those options may be weaker than we believe; neither Alex Kirilloff nor Trevor Larnach has played more than 80 games in an MLB season, so far always succumbing to an injury that cuts their year short. Matt Wallner may have the bat, but his outfield flopping netted him -4 DRS over just 138 2/3 MLB innings, 14th worst 91 players with 130 innings in right field. DRS is a cumulative stat. That's bad. Nick Gordon may be best suited for the role, but he is more valuable as a jack-of-all-trades positionless weapon, not a locked-in everyday player. 
Kepler, on the other hand, is an elite defender in right field and can cover center at an above-average level, perhaps not an easy skill to find with Target Field's unusual characteristics in that section of the field. Maybe he'll never break through the 100 wRC+ glass ceiling, but he'll also never outright bust with the bat. And, sigh, there might be optimism for Kepler's bat.
WARNING. DISCUSSION OF MAX KEPLER'S BATTED BALL DATA BELOW
It's folly to analyze Kepler's hitting; his BABIP baffles the wisest of sabermetricians, and this author swore an oath years ago never to attempt to understand it. More innovative writers have tried and failed, and there's a good chance the answer to his mysterious hit tool lies wherever Jimmy Hoffa is buried.
But let's go.
Kepler's under-the-hood numbers improved drastically in 2022; his max exit velocity reached 113.8 MPH, his xwOBA stood in the 74th percentile of all batters, and he cut his already-low strikeout rate while holding steady with his walks. His Baseball Savant page has enough red to drive Joseph McCarthy crazy. Even in his weirdest batting seasons, Kepler's batted-ball data never looked this pristine; there's a chance he truly experienced bad luck in 2022. 
If those improvements are here to stay—it would be weird if he suddenly fell off at 30 years old—the new limits to shifting combined with his changes in 2022 may finally unluck his offensive profile. Remember all those times he hit a sharp groundball directly into short right field for an out? Those days are gone; instead, he'll earn a well-fought single for his efforts, not an out. 
It makes sense to deal Kepler; the team has plenty of backup options, and if the team is pinching its pennies to sign Carlos Correa and a top-tier starter, Kepler is the obvious candidate for heaving. The logic is there. But there are worse things than having a guaranteed solid player on your roster, and Kepler's defensive acumen will be difficult to replace. Maybe this sounds like Stockholm Syndrome, but Kepler should stay.