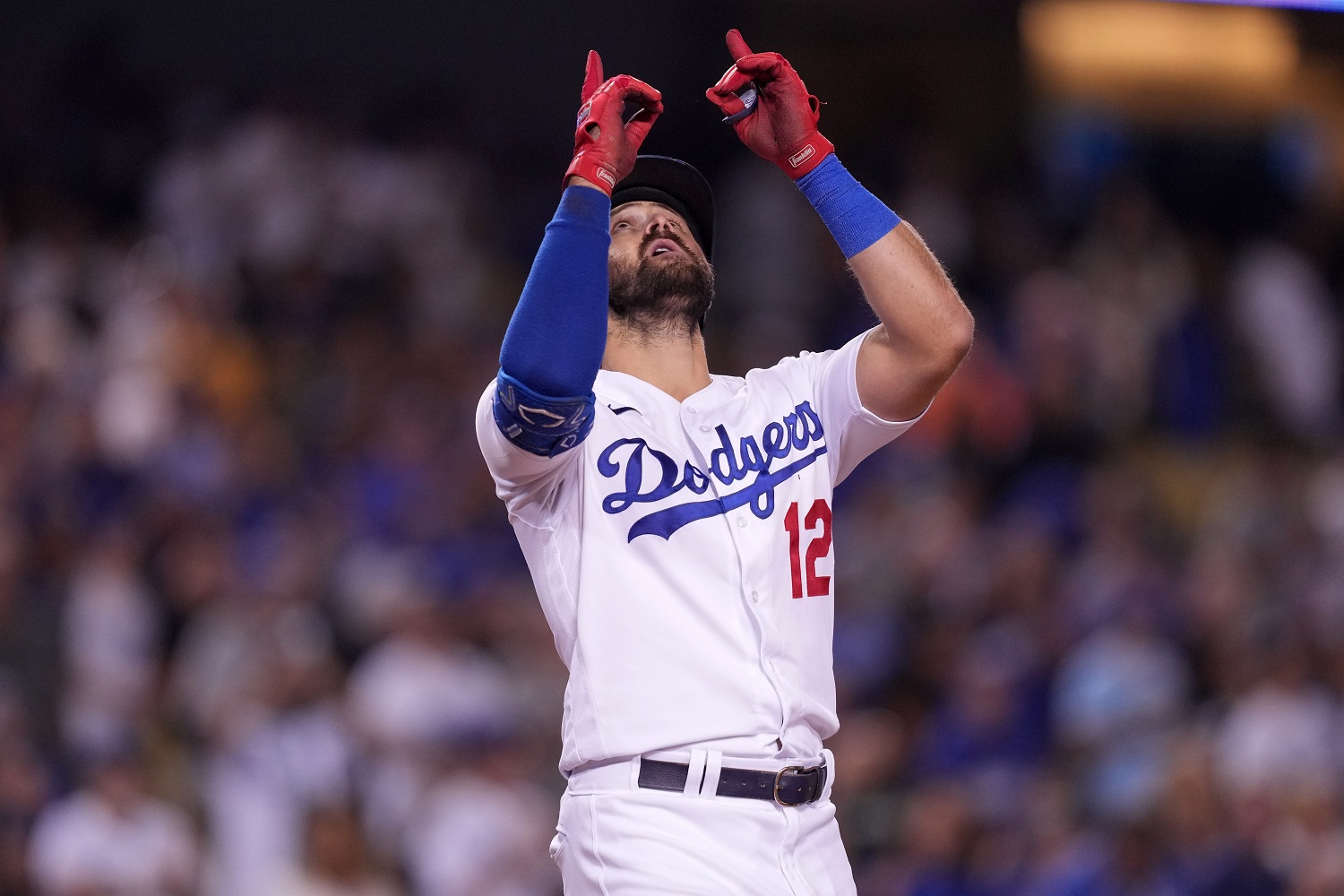 Image courtesy of © Kirby Lee-USA TODAY Sports
This criticism is strange, considering Joey Gallo has provided elite-level talent as recently as two years ago. Fans need to give Gallo a chance before calling for his head.
Gallo started the 2021 season with the Texas Rangers. Coming off a disappointing shortened season in 2020 in which he had an OPS under .700, he looked to prove that he was still a competent hitter. Gallo started the year having an excellent campaign, making the All-Star Game, and going into the trade deadline with a .869 OPS and 25 home runs. The struggling Rangers decided to capitalize on Gallo's value by trading him to the New York Yankees for four top-30 prospects.
Before the Yankee trade, despite having a consistently low batting average, Gallo put up eye-popping numbers. Since the trade, however, he has been a different man. His batting average has dipped from its already low baseline, and his strikeout rate is among the highest in baseball.
Due to the underperformance and the amount of capital the Yankees gave up to acquire Gallo, Yankee fans quickly turned on the slugger. (Remember, this is the same fanbase that booed Aaron Judge in a playoff game the same year he hit an American League record 62 home runs.) In a post-game interview, Gallo was quoted saying the Yankee's fans "make me feel like a piece of s—t." As Gallo's frustration built, his performance continued to spiral.
At the 2022 trade deadline, the Yankees moved on from Gallo, trading him to the Dodgers. Gallo had his moments as a Dodger but wasn't an everyday player on a loaded roster. He finished the season with an OPS under .700 and entered free agency looking for a change of scenery. 
He found that in the Minnesota Twins. The Twins signed Gallo to a one-year prove-it deal worth $12M. It's a low-risk, high-reward deal for a Twins team looking to get back into the playoffs. If Gallo continues to underperform, they can plug Trevor Larnach in the corner and move on from Gallo at the end of the year. If he returns to the first half of 2021 form, they have a hitter capable of being a 5 WAR player.
When they acquired Gallo, Yankees fans failed to realize that he is what he has always been. He will strike out an appalling number of times and hit in the low .200s on a good year. Banning the shift could help boost Gallo's batting average, but expecting him to hit .270 is an unrealistic expectation for him in 2023. His flaws should be understood ahead of time, but there are many ways to contribute value to a baseball team. Joey Gallo has as much, if not more, raw power as anyone in the league. He is a slugging machine when he is playing well.
In addition to the power production, he draws walks at a rate higher than 90% of the league. He strikes out a ton, but his at-bats are almost always quality. Did you know Gallo sees more pitches per at-bat than former Twin and contact savant Luis Arraez ? In 2022, Gallo saw 4.2 pitches per plate appearance compared to Arraez's 4.0. Gallo's ability to produce long, quality at-bats can be very beneficial for the Twins in 2023, as it shortens the game life of opposing starting pitchers and gives his teammates ample opportunity to see different pitch sequences thrown on any given day.
Lastly, Gallo provides great defense to an already stellar defensive outfield. Since 2020, Gallo has contributed 32 DRS, the second-best in the MLB, and collected two Gold Glove awards. He will fit in nicely in left field beside the rangy Byron Buxton and bring back the old "Nothing falls but range drops" mentality in the outfield.
For those already flooding Twitter and the comment section of Twins Daily with posts about how horrible Joey Gallo is and that he's "the next Miguel Sano ," give the guy a chance. Go into the season understanding that Joey Gallo isn't Luis Arraez. He won't contend for a batting title. That's not his strength. However, if you were to let him play his style of baseball, his strengths could be a significant asset to the Minnesota Twins.