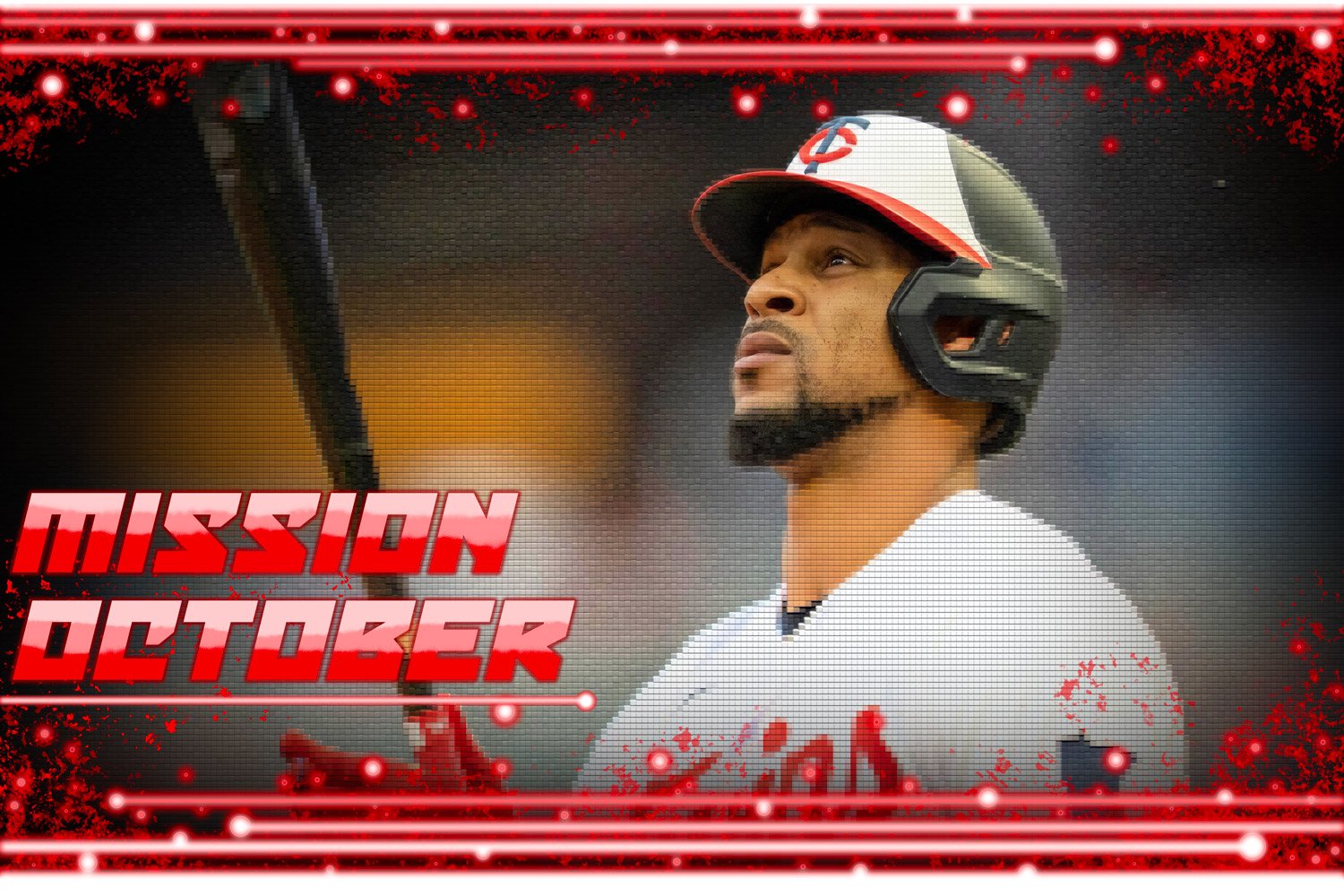 Image courtesy of Brock Beauchamp & Twins Daily
Byron Buxton made his first appearance in center field as part of a rehab assignment with Triple-A St. Paul on August 30th. During his next game, he was removed from action because of inflammation and irritation in his right knee. This type of reaction can be expected when a player is dealing with knee issues and attempting to ramp up after extended time off. As a procedural move, the Twins pulled him off his rehab assignment on September 5th so that they could reset his 20-day rehab window. 
Last week, head athletic trainer Nick Paparesta told reporters that he still anticipates that Buxton will appear in games for the Twins this season. Buxton received a cortisone injection to deal with his right knee issue, and he began rotational work on Thursday. The Saints have fewer than ten games remaining on their schedule, making it tough to ramp him up for the playoffs, but the Twins believe Buxton can still be ready to help the team. 
"We will make it happen," Paparesta said. "We're going to make it happen in the context of us being able to get him at-bats and get him prepared to play, yes." Minnesota also believes Buxton has a chance to play in center field even though he has yet to make an outfield appearance for the Twins this season. "My impression is for him to be able to play wherever he needs to be able to play for this team," Paparesta said.
Twins fans are likely trepidatious when considering Buxton's previous injury history and the idea of him returning to center field in a season that is quickly closing. Minnesota has other center field options like Michael A. Taylor, Willi Castro, and Andrew Stevenson, who each offer different skill sets. However, Buxton is one of the game's best overall players when he is performing at the top of his game, which has yet to be something fans have seen much in 2023. 
Playoff baseball is on the horizon for the Twins, and the front office might need to get creative regarding Buxton's postseason role. There is room on the playoff roster for extra bench options to fill specific roles such as pinch runner, defensive replacement, or platoon bat. The team will need to consider multiple options if Buxton's knee can't handle regular outfield duties and they still want to have him on the October roster. 
A right-handed bench bat has been one of the Twins' most significant needs throughout the regular season. The club didn't address this need during the winter because they hoped Buxton would be joined in the middle of the line-up with other right-handed power bats like Carlos Correa and Jose Miranda. Injuries have impacted all three players this season, and the team's struggles against left-handed pitching have been well-documented. 
The trade deadline offered a new opportunity to add a right-handed bat, but the Twins didn't make any offensive additions. Instead, Minnesota turned to the waiver wire and selected Jordan Luplow to add power against lefties. In 24 games with the Twins, he has hit .250/.357/.438 (.795) with five extra-base hits and a 117 OPS+. Against lefties, he has posted an .838 OPS for the season, which will be challenging for the front office to ignore. 
The Twins have an opportunity to move Buxton to a bench bat role for the postseason so they can spot him against left-handed relievers. The Twins have few other options in the organization with as much power potential versus lefties, and it would allow Buxton to limit his time on the field. Buxton's streakiness against left-handed pitching makes it hard to know what to expect from him in a small sample size. In previous years, Buxton has shown an ability to return quickly from injuries and immediately impact the line-up. Minnesota can hope he represents a threat off the bench, especially versus some potentially strong left-handed relievers in October. 
Buxton's return will likely be messy, especially with a team already facing a roster crunch on the offensive side. Will Buxton be able to prepare for the rigors of center field? Or is it time to consider a bench bat role for a potential playoff run? Leave a COMMENT and start the discussion.