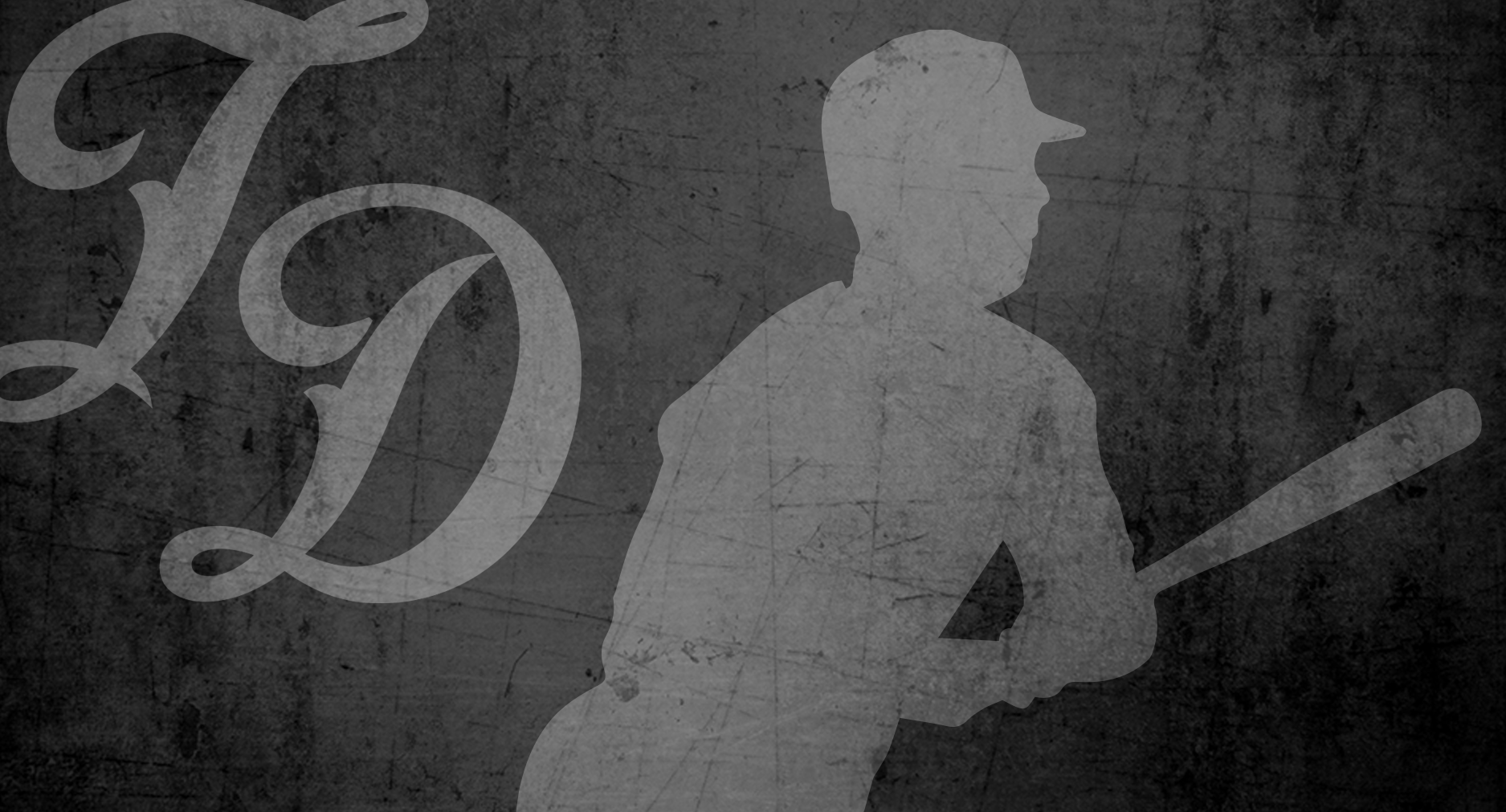 SkyBlueWaters
Verified Member
Posts

203

Joined

Last visited

Days Won

1
SkyBlueWaters's Achievements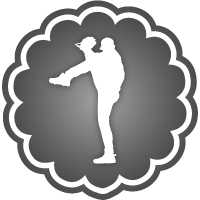 College Ball (2/14)
Recent Badges
254
Reputation
Per the Ozzie Guillen quote about how people hated AJ, but if he was your teammate you hated him a little less, think of the ways AJ rubbed people the wrong way. I don't think that translates well in the booth. Frankly, he seemed a bit petty at times. I don't find your examples petty in the same way. Alternatively, perhaps Pierzynski could have been arrogant in the booth and made it work. For whatever reason, he seems to have gone with a less abrasive approach, It works, at least for me.

Agreed. While he was arrogant as player, he was also very intelligent. I think some PR person has gotten through to him, shown him how arrogance never plays well in the booth, and he's smart enough to learn what does work.

You beat me to the punch on the Guillen quote. I liked how AJ and Wainwright broke down the Astros' approach, noting that how they were consistently behind on the fastballs indicated they were hunting Sonny Gray's breaking stuff. Telling us of the hitting machines that can duplicate specific pitcher's stuff, so they can practice against it. (Side lament: Are the Twins hitters aware of this? How come the K champs can't bring that to the game??) Because AJ was so often abrasive as a player, I'm braced for it. So when he's not a jerk, but instead at times self-deprecating, it's almost...refreshing. He and Wainwright laughing about how, as a battery, they had the highest ERA of all the catchers who caught Waino cracked me up. And man, the way the Twins weren't hitting, I needed the amusement.

Agreed. Buxton turns 30 this December. Many if not most good baseball players find peaks in their 20s. Do we really expect a guy who was so often injured in his 20s to find good health in his 30s? He's been in the big leagues nine years now. Even when he's played, his offense hasn't been stellar. 2487 career PA isn't a small sample, and he's slashed .239/.300/.468. Some guys are always viewed in terms of their "potential." Aside from his solid 2017 season, he hasn't played more than 92 games, or reached 400 PA. Never scored 70 runs or reached 70 ribbies. Don't get me wrong, I'm pulling for him. My favorite stat was his 29 stolen bases and 1 CS in '17. Because really he stole all 30 that year--he was safe on that CS, but just overslid the bag. The future seemed so promising.

SkyBlueWaters reacted to a post in a topic: What were the best and the worst trades made by Derek Falvey?

terrydactyls reacted to a post in a topic: 3 Bold New Questions that the Twins Must Answer to End Their Playoff Curse

Karbo reacted to a post in a topic: 3 Bold New Questions that the Twins Must Answer to End Their Playoff Curse

There might be a big difference in mindset between a team tired from last night's game and eager to get on the plane and get away and a team lining up for the playoffs.

Hosken Bombo Disco reacted to a post in a topic: So you're saying there's a chance (to avoid the wildcard round)

ashbury reacted to a post in a topic: So you're saying there's a chance (to avoid the wildcard round)

I'd love to see the Twins post the second best record in the AL and get a bye in the first round of the playoffs, but there's a little voice telling me: hold on a second. Forgive my small hopes, but wouldn't it be a great first step to simply win a playoff game for the first time since YouTube was created? I'm thinking matching up with Seattle or Texas in the wildcard round might give us good odds. Yeah, I want to see a world series in Target Field, too. But let's build some playoff confidence enroute. So maybe, with the days off built into the playoff schedule, we can line up our pitchers and build some confidence. We've got more quality pitching than we've had in a looong time.

I completely agree. He's hitting ,207 this year with a ,294 OBP, with plenty of chances at 304 AB. That's our big bat off the bench? His playoff record against the Astros in 2020 wasn't inspirational, either. Three K's in the first game, and put in as a pinch runner in the 8th inning of the game 2 loss, he got picked off. Frankly, he looked lost. Maybe he'll rebound from that, but I'm not seeing him as the guy who rises to the occasion yet.

Cris E reacted to a post in a topic: Rumor: Rosenthal: The Twins Are Weird and That Makes the Deadline a Challenge

When you have a clearcut need, a deficiency to remedy, trades at the deadline can make a big difference. For example, our deals for pitching at prior deadlines. Our issue this season is under-performing stars. I don't see a good trade to fix that. I like our young players. I don't know how much trade value someone like Kepler might have; in general, any deal including our veterans would be trading them at low value, not high value. (For the opposite, dealing at high value, note how we benefited from dealing Nelson Cruz--in his time, a wonderful Twin, but his numbers dropped precipitously after he went to TBR.) I think we hope out hitters figure it our in the remaining 60+ games.

Molly Ivins wrote a book titled, "You Got to Dance With Them What Brung You." That works for both the bringing and the brought. And we bought in on Correa and Buxton. In the Twins context, the FO went all in on those two, and I'm among those who bought in on both deals. But weirdly, their low offensive production now boxes us in at DH and SS. Looking at the hitters who might be available, considering the fungible players we might have, and how much I like young talent like Lewis, Kiriloff, Wallner, Julien, even Larnach, I don't want to see a deal made out of desperation. The Twins had one of the toughest schedules in MLB in the first half. It's much easier in the second half. E.g., in the notorious "small sample sizes" we did ok against NYY, 4-3; Hou, 4-2; SDP, 2-1; and Milw, 2-0; which makes 3-4 against both Cleve and Detroit all the more annoying, to say nothing of the two series sweeps, Balt and Tampa. What trade value might Kepler have? I'm skeptical any possible deal, for the available players, is going to be a net positive. I'd like to see possibilities for a super-utility player (like Marwin Gonzalez once provided). But I'm not optimistic. And I'm leery of a deal made out of desperation. Molly Ivins (who cut her reporter teeth at the Mpls Tribune, much as she hated the cold) had it right. I think we're going to dance with them what brung us, and if our hitters can make some adjustments, that might work out.

SkyBlueWaters reacted to a post in a topic: Please fire the entire coaching staff, except Pete Maki!!

Also, mid-summer, Royce Lewis. And part of me wouldn't mind seeing Lewis DH for a bit. He was quite the bat last May. I know he's a stellar athlete, but the same knee, twice ...

I don't think you can ever have too much quality pitching, if for no other reason than pitching is often something teams need, so it's invaluable trade bait. My sense is its a bit early to address this question. We'll have a better sense of where we're at after 3 games with Houston, 6 with the damn Yankees, and three with the Chisox by the end of April. Plus, through May 17, we'll have three more each with the Chisox, TribGuardians, Padres, Cubs, and Dodgers. The real question might become do we need to parlay our newfound depth in above-average pitching into a July deal to improve the front of our rotation. (Sorry, I'm not yet convinced what we have now stacks up well against the teams who've played in the LCS's recently.) Considering the way this team was built through their struggles last decade, the goal is to be able to play and beat frontrunners. It isn't enough to make the playoffs, we need to show we can beat playoff-caliber teams. (Unless happiness for you is seeing division pennants flying above the stadium. And for those who say 'You have to win the division first': a team capable of advancing in the playoffs is capable of beating the also-rans and winning a division. As the Twins have proven this century, the reverse is not always true.)

My understanding is that the Dodgers signed him to that incentive-laden contract years ago because they were concerned he might be injury-prone. I hope he stays healthy, and pitches well. We sure need a solid front of the rotation.

LEN3 began his column this way: "Now that they have taken their relationship with super agent Scott Boras to another level, one thing is certain: The Twins are on a path to the World Series." I found that a bit optimistic. But hey, spring is coming. I suppose it's the time for optimism. P.s. In '19 I went to Fla to see a few games. The wife and I were walking the beach in Ft. Myers one pleasant night and stopped at an outdoor cabana where a woman was wailing to her friend, "I don't wanna go back! I don't wanna go!" Heard her tell the bartender she had a ticket to MSP. Even in March, we can deal with hard truths.

"Huge impact"? I hope you're right. We have a deeper rotation now, but we lack an ace. Aside from Maeda's pitching in '20, pre-TJ, and Berrios in '21, the front of our rotation hasn't been stellar recently, meaning two to three guys pitching well, keeping the team in games through at least 5-6 innings, limiting wear on the bullpen so relievers can be used where most effective. Mahle turns 29 in September. He's pitched all or part of six seasons, so it seems to me the track record is pretty well established. A career ERA of 4.35, career WHIP of 1.315. In seasons where he has lasted 50 or more IP, his best is managing an ERA of 3.75 ('21), and a solid WHIP of 1,218 ('22). But hey, maybe he's on the verge of putting it all together. Maybe Twins coaching and the trainer will maximize his talent. "Stud"? I'm not seeing it yet. But I'm ready to be convinced. I'd love to see a Twin among the league leaders in ERA, K's, WHIP, K/BB, ERA+, or even a staid old stat like "wins."

Some years back, I went systematically through year-by-year total payroll figures for all 30 franchises, over a two decade span, sorting them into top, middle and bottom thirds. I then looked at how many of those teams made the playoffs and how many won the world series. At that point, only the '03 Marlins were a bottom third team to win a world series. (The '97 Marlins kind of surprised me, I'd forgotten how they had a number of high-priced veterans.) I had a friend who was convinced Sabrmetrics was going to be the difference maker for some true-believer to ace out a bigger payroll team. He denigrated the Giants as old school. When they won, he discovered they had an analyst hidden away crunching numbers. He also felt Ned Yost was such a bad manager he cost his teams games every year. When Yost won a WS, he again found KC had a stat-analyst. I realized the cause was lost. Whoever won, he was going to find a Sabrmetrician in the catacombs. Sorry for the digression. I agree with you the Twins' recent moves have been good. They will once again be good Upper Midwestern fun. One of my yardsticks for becoming wildly enthusiastic is to compare the best pitching staffs. Especially starting rotations. Again, I'm not complaining about our hot stove season moves. The Twins got better. But when I look at the best pitching staffs, how do the Twins rank in spring training? I'm crossing my fingers. I really hope someone emerges as an ace. And if they signed Matt Moore and he pitched close to what he did in '22, I'd happily admit he earned the Pohlad dollars, and I was wrong to be skeptical.