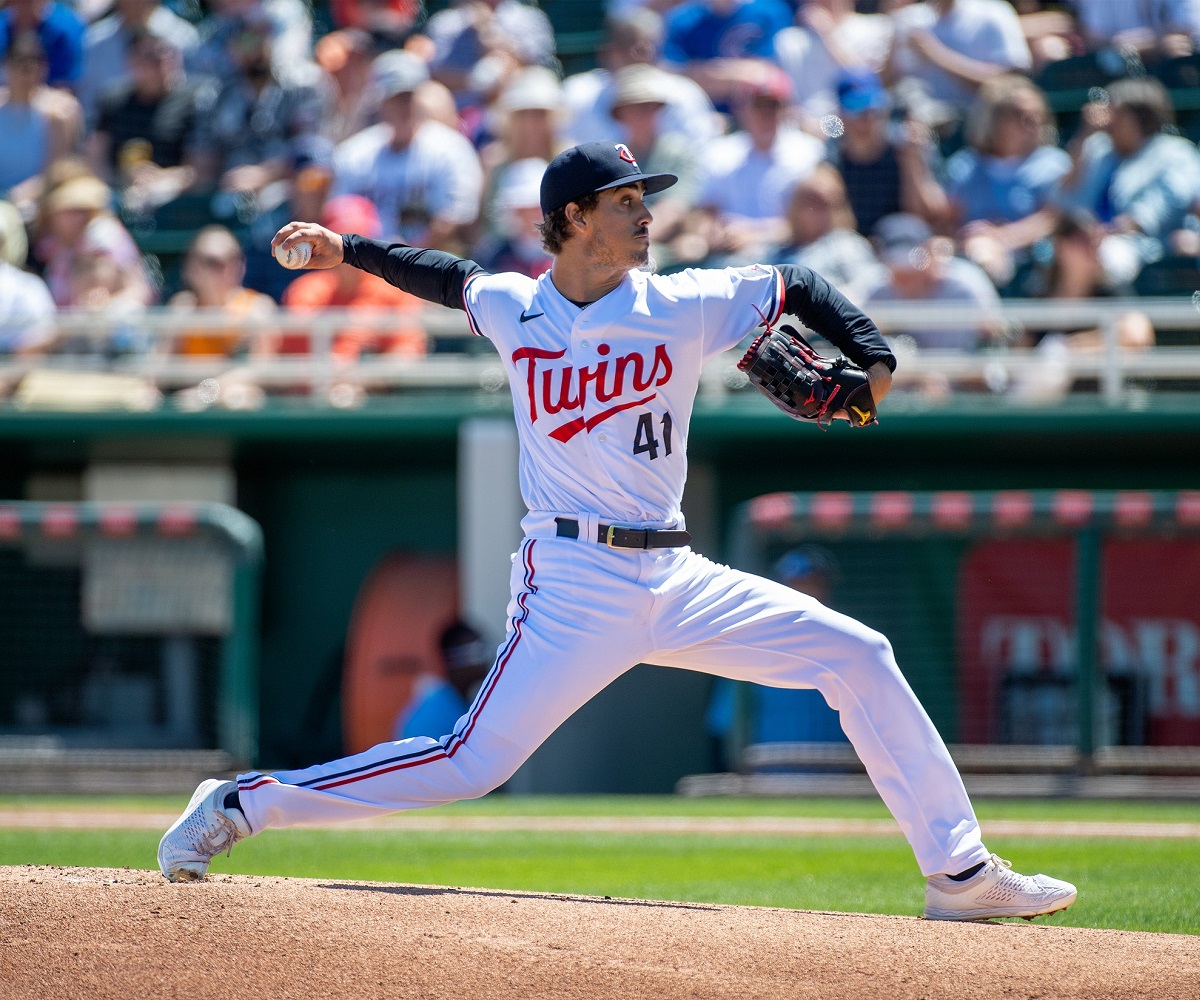 Image courtesy of William Parmeter
Many baseball writers will make predictions in the coming weeks as Opening Day continues to creep closer. There is a fine line between what one person views as bold and what another person views as reasonable. Every year, weird things happen that go against logic and previous trends. Here are four predictions about the 2023 season, and I will let you decide on their level of boldness.
Jhoan Duran Named to AL All-Star Team
Duran was among baseball's best relief pitchers last season while leading American League relievers in Win Probability Added (WPA). There is always a chance that Duran suffers some kind of sophomore slump, and previous injuries are one of the reasons he moved to a bullpen role. If healthy, it's hard not to imagine Duran being a weapon for Dusty Baker to utilize in any inning of the Midsummer Classic. Duran has shown the ability to add even more velocity when amped up for an appearance, so one inning in the All-Star Game could be a scary proposition for NL batters. Duran would join a growing list of Twins All-Star relievers, including Taylor Rogers, Glen Perkins, Joe Nathan, Eddie Guardado, Rick Aguilera, and Jeff Reardon.
Joey Gallo Hits 30 Home Runs
Gallo has hit over 30 home runs in three previous seasons, including 38 home runs as recently as 2021. However, Gallo is coming off his worst big-league season, where he hit .160/.280/.357 (.638) with eight doubles, two triples, and 19 home runs in 126 games. Twins hitting coach David Popkins has been able to adjust the swings of players like Carlos Correa and Nick Gordon. There will always be plenty of swings and misses to Gallo's offensive profile, but he can hit at an All-Star level. He may never be a 40+ home run hitter like he was in his early 20s, but Gallo is poised for a resurgent season in the middle of the Twins lineup. 
Joe Ryan Finishes Top-5 for the AL Cy Young
Cy Young contenders pack the American League, including Gerrit Cole, Jacob deGrom, Shohei Ohtani, and Shane McClanahan. Joe Ryan could join their ranks this season if his improved breaking stuff baffles batters. In his rookie season, Ryan posted a 3.55 ERA with a 1.10 WHIP and a 151-to-47 strikeout-to-walk ratio over 147 innings. He has used his fastball over 60% of the time in his big-league career, but he worked on his other pitches this winter, which has him ready to break out. Ryan will have one of the best seasons by a Twins starting pitcher in quite some time, so make sure to enjoy the ride. 
Byron Buxton Plays in 115 Games
Some fans will shout that 115 games are too much for Buxton, while others will be disappointed if that is all he can't reach the century mark. Buxton's injury history has been well documented, and it's one of the reasons the Twins were able to sign him to a team-friendly extension. His lone season with over 100 games was back in 2017 when he played 140 games and earned the Platinum Glove in center field. Since then, Buxton has been a completely different weapon at the plate, and the Twins will attempt to keep him healthy by using him more regularly as a designated hitter. Buxton must be available throughout the year to win the division, and 115 games seem like a reasonable goal. 
Do you consider these predictions to be bold? What predictions do you have for the 2023 season? Leave a COMMENT and start the discussion.