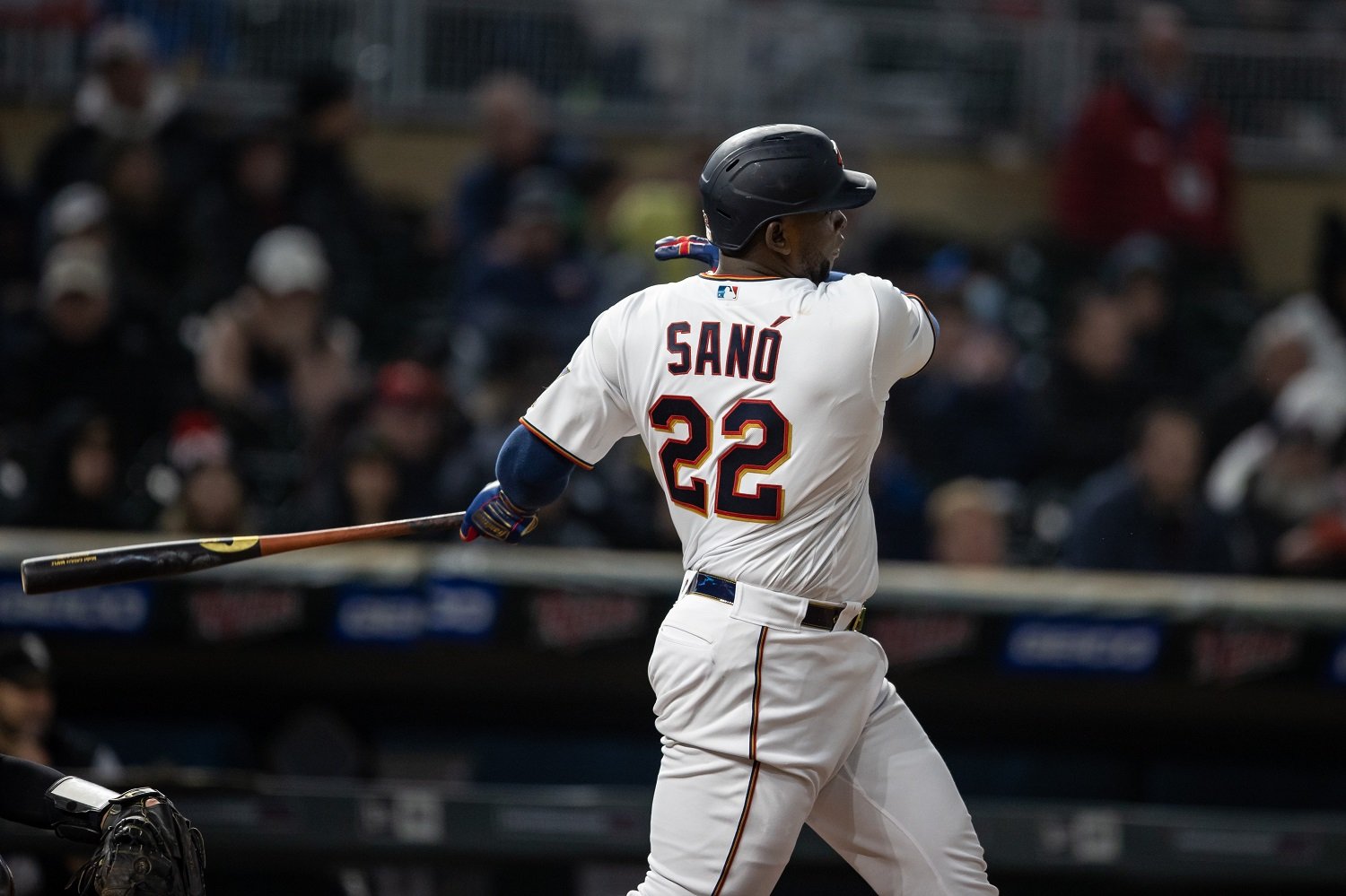 Image courtesy of Jordan Johnson-USA TODAY Sports
When Miguel Sano was signed out of the Dominican Republic as a teenager, he was so highly desired that a movie was made about the process. A physical specimen was so hotly contested that bone scans were necessary to determine his actual age prior to Major League Baseball allowing a signed contract.
Prior to playing a single professional game, Sano was ranked as the 94th best prospect in baseball by Baseball America and the 35th best prospect by Baseball Prospectus. His status and hype only rose from there, and he ultimately topped out as the 4th best prospect in baseball according to MLB Pipeline. He wound up representing Minnesota in the 2013 Futures Game.
Sano made his debut for Minnesota on July 2, 2015, going 1-for-4 against the Kansas City Royals. Crushing 18 homers and posting a .916 OPS, Sano wound up finishing third in the American League Rookie of the Year voting, trailing only (now teammate) Carlos Correa and Francisco Lindor. The offensive production was good enough for a 149 OPS+ that season.
The first of Sano's rolling regressions then took place in 2016. While still above league average with a 108 OPS+, his 25 home runs came alongside the caveat of a gaudy 178 strikeouts. Walking 53 times his rookie season and striking out just 119 times, Sano added just a single additional walk despite the massive boost in whiffs. It was in this season that a poorly-constructed Twins club also put their hulking slugger in right field. That went as expected and was somewhere between comical and disastrous.
Sano did become a first-time All-Star in 2017 and competed in the Home Run Derby. By this point, he had ballooned as a player and a personality. He was somewhat of a polarizing figure for Twins fans and deciding whether the juice was worth the squeeze had begun. In the years that followed, it became an annual tradition to suggest Sano was fat, lazy, or unathletic. The truth probably never lied solely on any of those terms, but there was something to be said for their application. Sano was available for just 71 games in 2018 and only 105 a year later. He did play 53 games in the pandemic-shortened 2020 season, but his 90 strikeouts led the league.
After his 2019 bounce-back, which included a .923 OPS, Derek Falvey and Thad Levine decided to opt for an extension rather than the annual arbitration process. Three years at $30 million was never going to break the bank, and if there was any upside to be had at all, he should blitz by the terms of the deal.
Playing just above league-average the past two seasons, the 20-game sample in 2022 was the sad trombone to this whole story. 96% worse than the league average, Sano going out with a whimper couldn't be more true. He looked most competent during a stretch at Triple-A St. Paul this season, but there was never a point in which that translated to Major League success.
There's zero chance the Twins are picking up a $14 million club option this offseason, so the $2.75 million buyout will be his last paycheck from the organization. At 29 years old, it would be shocking if this was the end of his career, but there's no denying the two sides would be best to part ways.
Sano has generated 8.4 fWAR for Minnesota during his time, and despite losing on his contract extension, the organization has received a financial surplus thanks to his earlier years. Sano's 162 career homers rank 12th all-time for Minnesota, one behind Tom Brunansky. His 1,042 strikeouts are second in team history, behind only Harmon Killebrew, who played in over 1,600 more games.
No matter how you feel about Sano at present, there's a good chance you've felt differently about him at various points during his tenure with the Twins. From hyped prospect, to prized rookie, to All-Star, to wishing there was more, the cycle as a whole probably could've gone much better in the eyes of many. That said, there were some great moments as well, and the expectation or longevity might have always been acceptable in a vacuum.
As Minnesota will do this offseason, it's now time to bid Sano adieu. What were your favorite moments? Does his career or production here live up to what you expected?