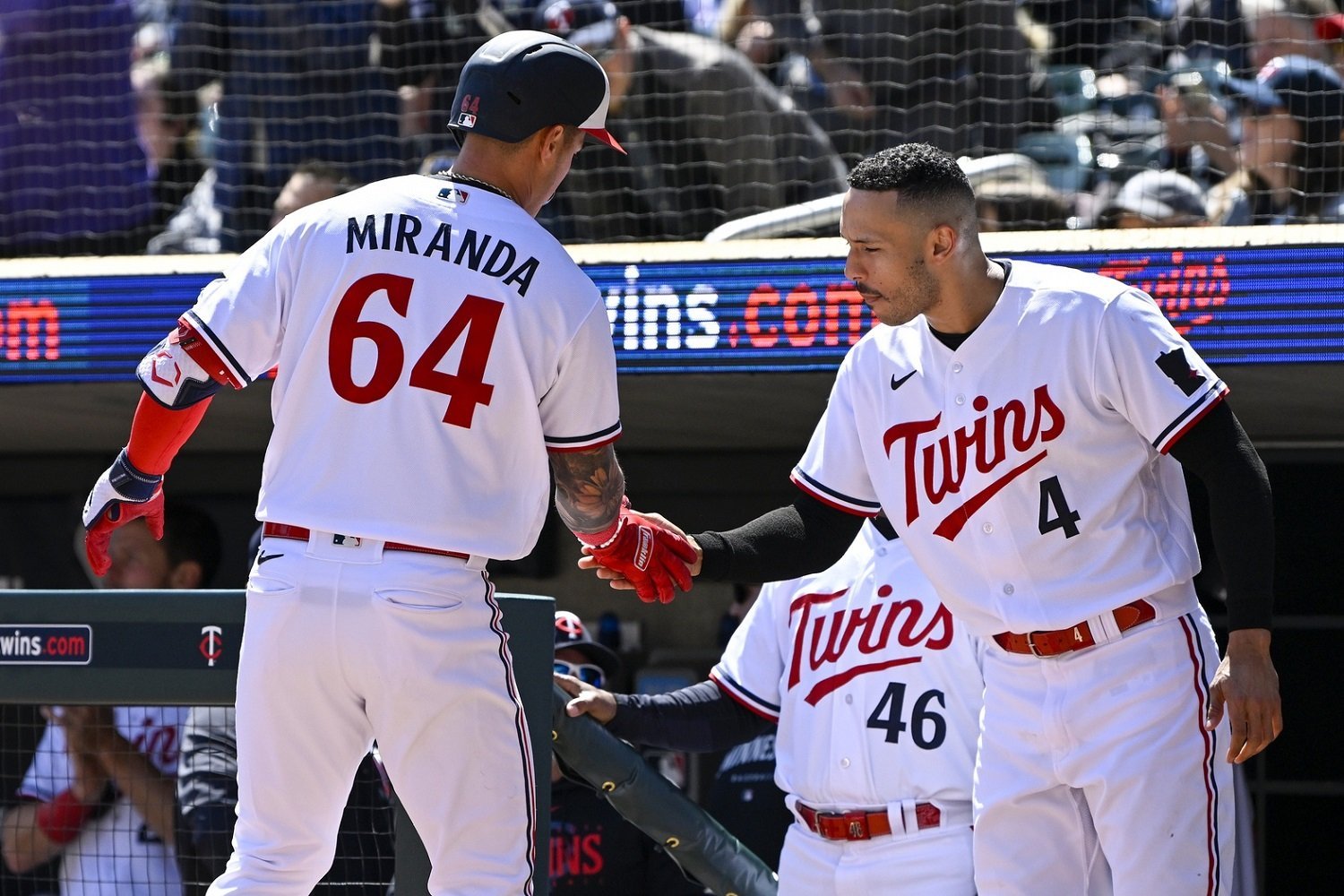 Image courtesy of Nick Wosika-USA TODAY Sports
In the preseason, fans can use multiple projection systems to analyze any team and its outlook for the upcoming campaign. The Twins used the offseason to build depth at multiple positions, which has helped the team stay near the top of the AL Central. Each player below was expected to fill a specific role for the 2023 squad, and they have yet to meet expectations. Here are five players whose performances have been disappointments so far in 2023. 
5. Tyler Mahle
Injuries are tough to predict, but Mahle has dealt with shoulder and elbow problems over the last two seasons. ZiPS projected Mahle to finish second on the team in WAR for pitchers, but he was limited to five starts with a 3.16 ERA. He had Tommy John surgery in May and will miss the remainder of the 2023 season. He will be a free agent at season's end, but the Twins can try and sign him to a contract that buys out some of his free agent seasons. Mahle ranks at this spot on the list because some injury concerns surrounded him entering the season. 
4. Nick Gordon
Gordon ended the 2023 season on a high note, so there was some hope that the former first-round pick was ready to take the next step. He was given a more prominent role to begin the 2023 season because of injuries to other left-handed hitters, but he failed to reproduce his numbers from last season. In his first 34 games, he hit .176/.185/.319 (.503) with eight extra-base hits and a 37 OPS+. ZiPS projected him to have a .309 wOBA, but he has been limited to a .214 wOBA. Gordon might have started to find his swing, but then he fouled a ball off his leg and broke his shin. The team moved him to the 60-day IL earlier this week, and now he will have to wait until the season's second half to get back on track. 
3. Christian Vazquez
The Twins signed Vazquez to a three-year, $30 million deal this winter to take over as the team's primary catcher. However, his first year in Minnesota could have started better. He has his lowest OPS+ since 2018 and is on pace for career lows in multiple other categories. ZiPS projected him to hit .250/.303/.351 (.654) with 16 extra-base hits. He has yet to hit his first home run for the season, and there have been little signs of offensive improvements. To be fair, he wasn't signed to be an offensive force, but Minnesota had to be expecting to get a better performance from him. There have been some positive impacts on the pitching staff, and the Twins hope he can start to provide more offensive value.  
2. Jose Miranda
Entering the season, ZiPS projected Jose Miranda to finish fourth on the team in WAR behind Carlos Correa, Byron Buxton, and Jorge Polanco. The Twins handed the starting third base job to Miranda after a tremendous rookie campaign where he had a 114 OPS+ with 25 doubles and 15 home runs. Miranda has struggled this season while hitting .220/.275/.318 (.593) with seven extra-base hits in 35 games. Minnesota demoted him to Triple-A in the middle of May, and he has a .383 OPS in his first 14 games at that level. Miranda can still be a middle-of-the-order bat for the next decade, but no one expected this kind of start to the 2023 campaign. 
1. Carlos Correa
The Twins invested $200 million in Carlos Correa this winter to be a franchise-altering player. Two months into his new deal, it's hard to imagine things going much worse. He is off to a slow start for the second straight season, hitting .210/.304/.381 (.686) with 18 extra-base hits in his first 47 games. He is playing through a recently diagnosed plantar fasciitis injury, but that hasn't impacted him for the entire season. ZiPS projected him to lead the team in WAR and post a .355 wOBA. Baseball-Reference ranks him 19th on the team in WAR, behind players like Caleb Thielbar and Tyler Mahle. Correa's offensive performance improved throughout the 2022 season, so the Twins have to hope the veteran will start to figure it out at the plate. 

Do you agree with the rankings? Who else would you add to the list? Leave a COMMENT and start the discussion.