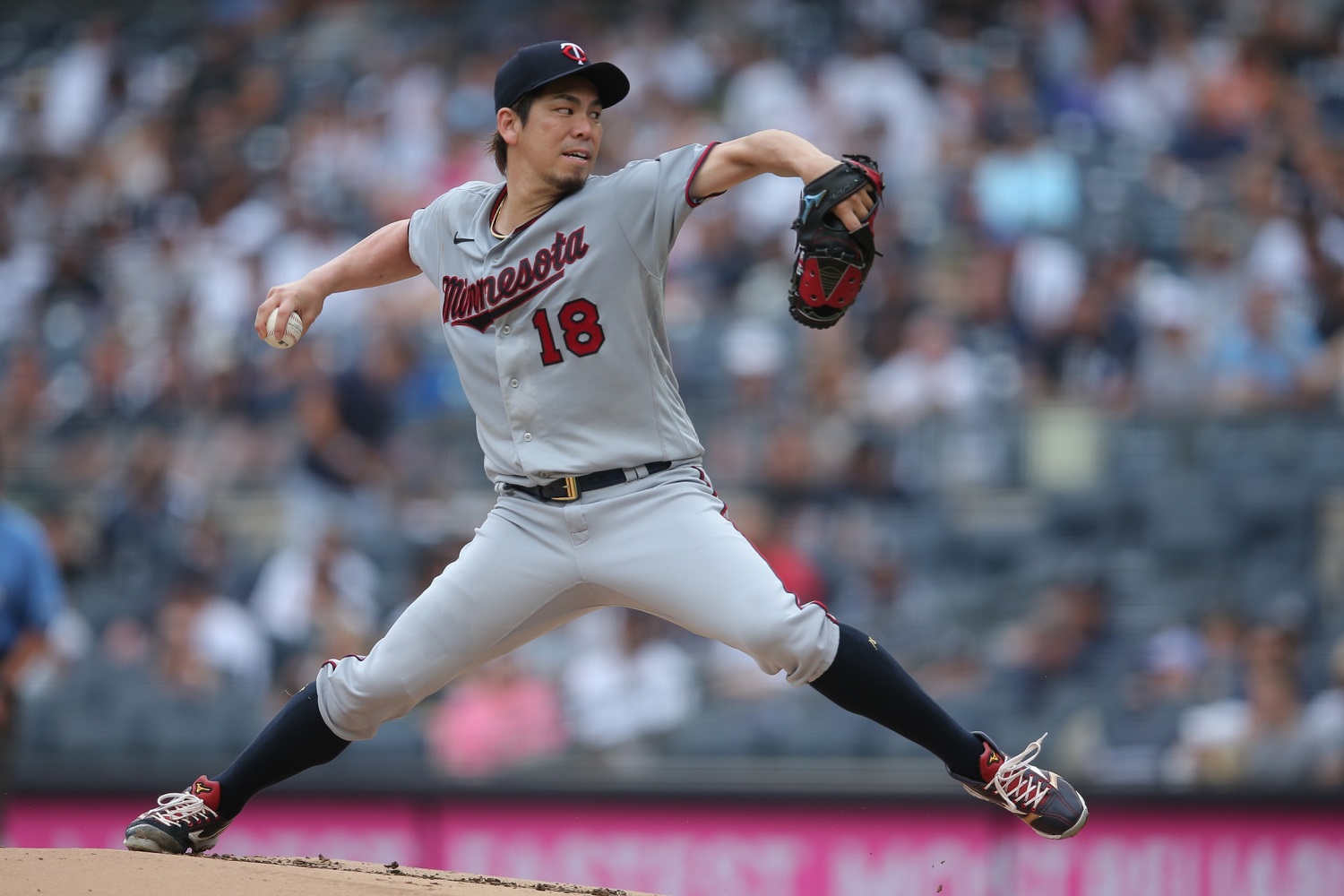 Image courtesy of Brad Penner-USA TODAY Sports
The rules governing MLB are nothing, if not labyrinthine. The draft rules are no different. Between qualifying offers, competitive balance picks, and the standard first-round pick, the Twins have the potential to fill their draft boards.
MLB teams can offer their impending free agents a Qualifying Offer (QO) at the end of the season. If the player rejects it, teams can receive an additional draft pick. The rules are complicated, but if the Twins are still a revenue-sharing recipient and the player signs a contract north of $50 million, they will gain a draft pick between the first and second rounds. The pick would be between the second and third rounds if the player signs for less than $50 million.
Have you got it? Super simple. The bottom line is that if the Twins give the QO to an impending free agent, and he rejects it, they essentially get an extra first-round pick.
Do the Twins have any players who could receive the QO? Yes, several. To give a player the QO, the team has two criteria. First, the player must not have received a QO from their current team or any other team. Second, the player has to have spent the entire season on the team's roster.
The Twins have seven players projected to be eligible for the QO. However, the QO is a one-year deal equal to the average of MLB's top 125 player salaries, likely around $20 million. Something has to go horribly right for three players—Donovan Solano, Michael A. Taylor, and Emilio Pagán—to sniff the QO.
Depending on how they play, a solid case can be made for each of the other four to receive the QO. It's something of a win-win for the team. If the player accepts the offer, the team pays them a hefty salary for only one year—no strings attached. The team gets a draft pick for their troubles if they reject it.
So, who are these four players, and what are the odds they will receive a QO?
Kenta Maeda
Maeda is likely the longest shot in this camp, but it's not unfeasible. It's hard to predict how he will play this season, coming off of Tommy John surgery at almost 35, but if he pitches anywhere close to how he did in 2020, it's reasonable.
He would also be the most likely of the group to accept the offer. At his age, his chances of securing a multi-year deal are lower, so if he doesn't think he could get a deal in free agency around $50 million over two years (Justin Verlander's 2022 deal coming off of Tommy John, for reference), a $20 million payday would be good for him. It would also be an affordable veteran arm for the younger 2024 team.
Sonny Gray
2023 will be Gray's 11th year in the big leagues, but he signed an extension early in his career that kept him from testing free agency (and kept him underpaid). Now he's 33 and an established #2 starter heading into free agency after the season.
A comparable (albeit more durable) player who signed a deal in free agency this year is Chris Bassitt. Bassitt signed a three-year, $63 million contract with the QO attached to him. If Gray has another season like 2022, with better health and more innings, he could be in line for more than Bassitt got. The Twins would gladly bring him back for $20 million or get a draft pick.
Tyler Mahle
Mahle is the highest-upside pitcher in this group and, not coincidentally, the youngest. If his shoulder proves healthy and he keeps his home runs down in pitcher-friendly Target Field, he could put together a season solidifying himself as an upper-level number-2 starter.
In 2022, similar starters in age and ability Eduardo Rodriquez and Marcus Stroman fetched contracts over $70 million guaranteed. Rodriguez had the QO attached, and Stroman accepted his QO the year prior.
If Mahle and his representation saw $70 million as feasible, they would likely pursue free agency. Given his age, he may sign a contract for five-plus years, taking him into his mid-30s and even push $100 million. Again, the Twins would gladly accept either outcome from him.
Joey Gallo
Here's the wildcard. Gallo is a two-time All-Star and Gold Glove winner. He also hit .160 last year. If he had been a free agent last offseason, he would have netted over $100 million on his next contract, even with his struggles down the stretch. Instead, he's on a make-good, one-year deal with Minnesota.
If he rediscovers his form, playing elite defense in the outfield, getting on base at a .335 clip, and hits 35 home runs, he will assuredly receive the QO and reject it. Even if he plays at 80% of that pace, there's a case to be made. (Andrew Benintendi signed a five-year, $75 million deal this offseason).
What are the odds that all four players play well enough to justify a QO? Probably low. The Twins current front office has only ever offered one player the QO—Jake Odorizzi in 2019—and he accepted it. I would be shocked, though, if none of them received it, and I think there's a better chance for all four to get one than for none of them to get one.
Combined with their standard first-rounder and a potential competitive balance pick, which they have been receiving lately due to market size and revenue, the Twins could have as many as six draft picks before the second round.
I'm not saying it's likely, but as JP from Angels in the Outfield would say, "It could happen." I'm sure Twins scouting director Sean Johnson is licking his chops.