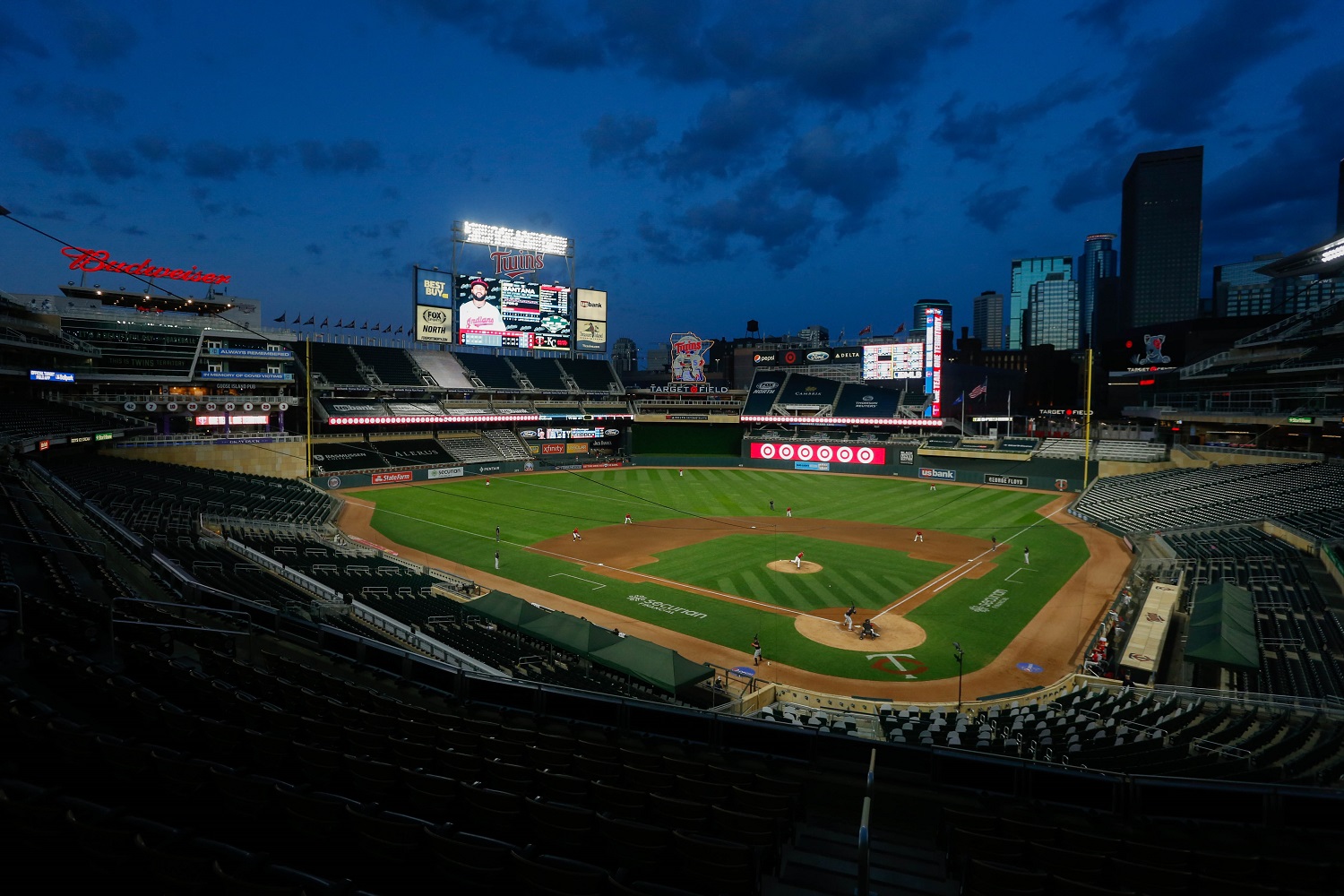 Image courtesy of Bruce Kluckhohn-USA TODAY Sports
After limping through the last impactful series of the season against the Cleveland Guardians over the weekend, Minnesota's postseason hopes were all but cooked. Having led the division for a vast majority of the season, injuries mounted and ultimately ruined any potential to hang on. That's not to say injuries were the defining factor in falling short, Minnesota contributed to that plenty on their own as well.
Relatively early on in the year, it was apparent that the AL Central was going to fade behind the competition. Chicago's ineptitude was injury-related as well, but they were also horribly managed by Tony La Russa, and consistently played bad baseball defensively. Cleveland has a great manager in Terry Francona, and as expected, their pitching kept them in it while young players got their feet wet. Minnesota's place in all of that got shuffled early after a strong May, but it shouldn't be lost that no one seemed to want to win this division down the stretch.
Therein lies the definition of the 2022 Minnesota Twins season: A failure to capitalize.
Derek Falvey and Thad Levine didn't throw all of Jim Pohlad's resources at the 2022 season to suggest it was World Series or bust. Nothing about a bullpen addition of only Joe Smith said, "We're all in." However, what was done should've been enough and at every juncture, the Twins came up short.
When the trade deadline came around and there was an opportunity to improve a winning ball club, the front office added a top-level starter in Tyler Mahle. They addressed the bullpen by bringing in Michael Fulmer and Jorge Lopez. Then, as it had all season long, it quickly was wiped out on and off the field.
Every team has injuries, but very few had as many and those as impactful as the Twins. Byron Buxton played hurt from the jump. Pitching was constantly in flux. Alex Kirilloff never got better. They won through them, for a time. When Minnesota would create their own fortunes, generating base runners and putting guys in scoring position, they consistently failed to capitalize. Baserunning was bad, defense equally so.
All season long the Twins found themselves with the opportunity to control their own destiny, run away and hide with the division, and create noise. Instead, they responded with more trips to the injured list, poor situational hitting, and an overall lack of execution.
If we were to reflect on the season as a whole, taking a bit of a step back from the emotions down the stretch, maybe we should've seen this coming. After all, a .500 record was largely what was projected from the get-go. For a good portion of the season, all this team amounted to a .500 ballclub. Ultimately though, after creating their own good fortune, a wilting happened and nothing was done to substantiate it.
There's certainly a handful of different ways to get where Minnesota finished, but as The Athletic's Aaron Gleeman put it, the Twins took the least enjoyable way to get there. Good teams capitalize on their opportunities, and although this one was masked as a good team for a while, they simply never capitalized on what was in front of them.