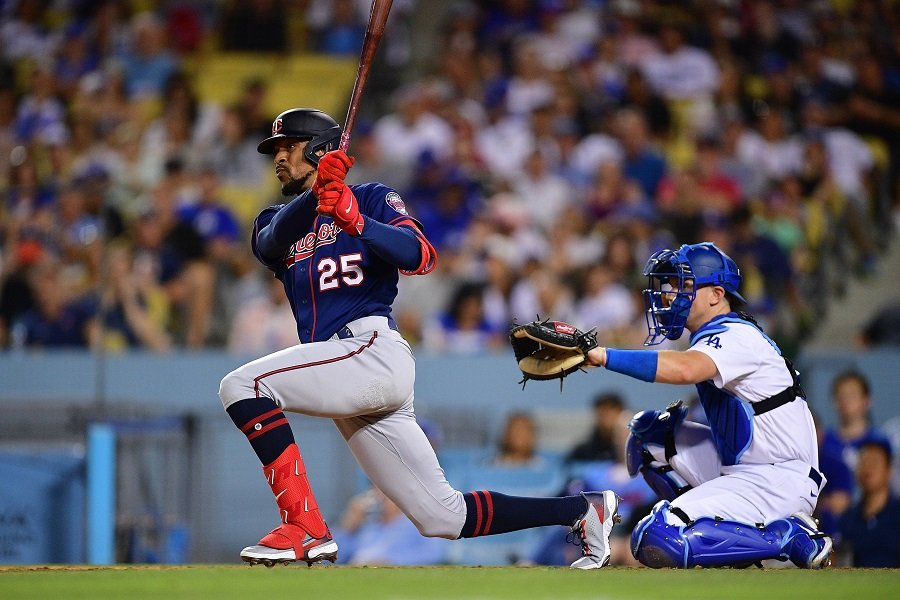 Image courtesy of Gary A. Vasquez-USA TODAY Sports
As the Minnesota Twins closely monitor the condition of Byron Buxton's knee, at least one fan thinks the whole situation has gone too far.
"There's a difference between hurt and injured, and sometimes you have to play hurt," said Charlie Johnsrud, 54, a real slob. "I think the Twins know this, but they're coddling him a little bit."
The Bloomington-based call center manager, who has called in sick to work because of a hangover twice in the last three months, claims it's unusual for a team's superstar to take so many days off.
"I just think, given the financial commitment the team made to him, that he has to put his big boy pants on," said the twice-divorced goon, who has a pair of sweatpants he calls "my going-out ones."
Johnsrud, who would drink the dipping sauce from Raising Cane's out of a pint glass if people would just be cool about it, thinks Buxton's patellar tendinitis is as mental as it is physical.
"He's had a ton of injuries in his career, so he's probably paranoid," said Johnsrud, whose unused Lifetime Fitness membership is entering its fourth year. "He needs to get out of his head and onto the field, just saying."
With the team out of first place for the first time in months, he thinks the urgency of the moment demands action.
"When I threw out my back, I still had to go to work," said Johnsrud, who actually took two weeks off to recuperate after his cat scared him while he was on the toilet. "Sometimes you gotta do what you gotta do. They need all hands on deck."
Johnsrud, who attacks a Culver's ButterBurger with a ferocity not usually seen outside the animal kingdom, still considers himself a Buxton fan.
"I love the guy, I even bought a Buxton jersey last year. When he's healthy he's a beast."
Johnsrud could not confirm if the significant stain on the jersey was ketchup or spaghetti sauce, but agreed that it looks like Germany.