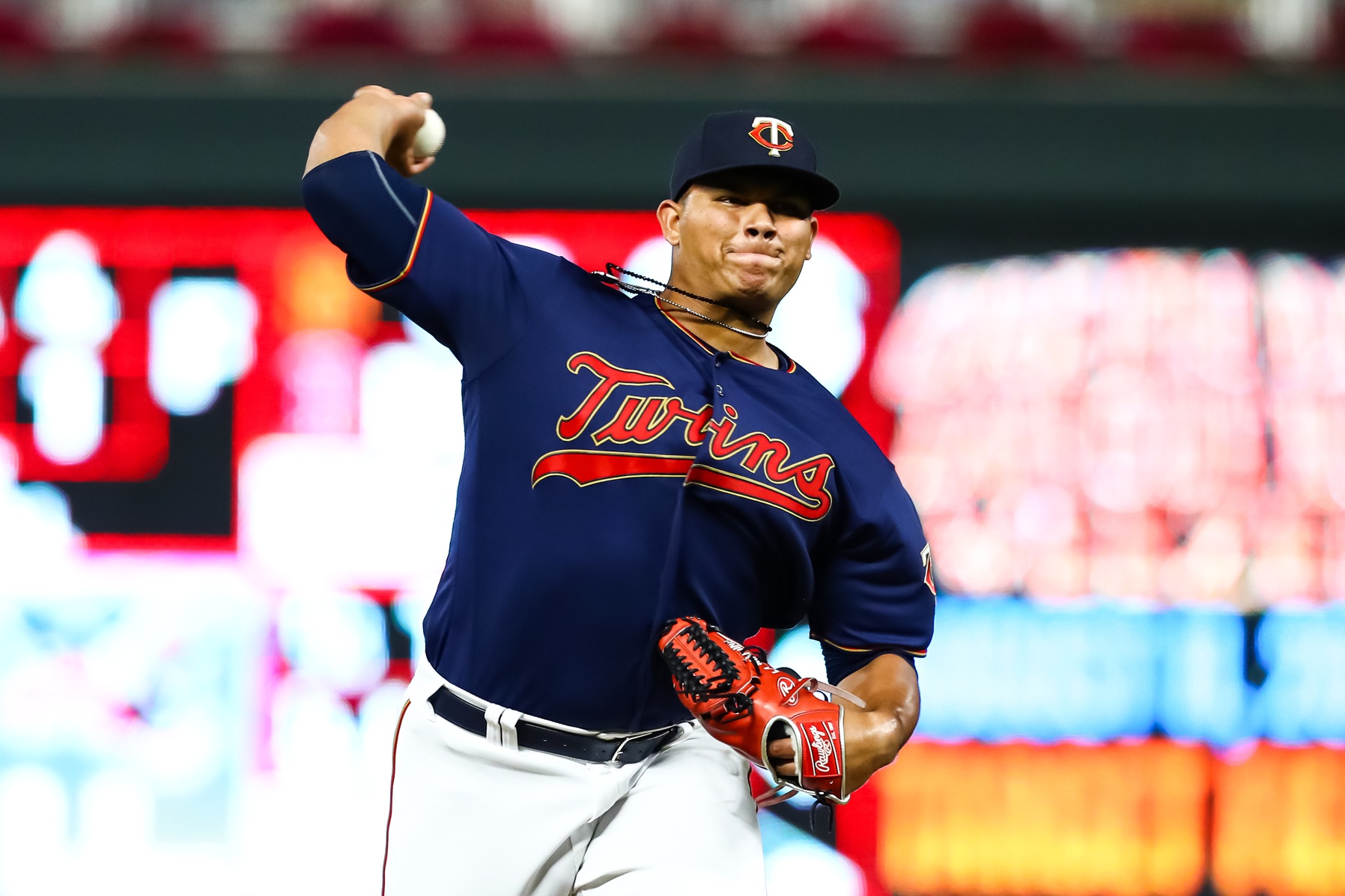 First, to reiterate the parameters and stipulations:
Things that are factored into these rankings: production, age, upside, pedigree, health, length of team control, favorability of contract, positional scarcity (within the system, and generally).

Players are people. Their value to the organization, and its fans, goes well beyond the strictly business-like scope we're using here. But for the purposes of this list, we're analyzing solely in terms of asset evaluation. Intangible qualities and popularity are not factors. (Sorry Willians.)

The idea is to assess their importance to the future of the Minnesota Twins. In this regard, it's not exactly a ranking in terms of trade value, because that's dependent on another team's situation and needs. (For instance, Jake Cave and LaMonte Wade Jr. would be more valuable to many other teams than they are to the Twins, who are rich with short-term and long-term corner outfield depth.)

This is a snapshot in time. Rankings are heavily influenced by recent trends and where things stood as of the end of 2019.

Current major-leaguers and prospects are all eligible. The ultimate goal here to answer this question: Which current players in the organization are most indispensable to fulfilling the vision of building a champion?

Any questions or quibbles, holler in the comments. Let's continue the countdown.
TOP 20 MINNESOTA TWINS ASSETS OF 2020 (1-5)
5. Royce Lewis, SS
2019 Ranking: 1
It was a trying year for Lewis. He slumped frequently and finished with a .236/.290/.371 slash line, striking out three times for every walk. The exaggerated leg lift in his swing came under greater scrutiny as he struggled against higher-level pitching. His defensive work at shortstop caused some analysts to harden in their stances that he's destined to switch positions. Even his trademark confidence was framed as a negative in one postseason Baseball America report.
Through all this, the fact remains: He started the year as a 19-year-old and finished it at Double-A, punctuating his pedestrian regular season with an MVP performance in the Arizona Fall League. Lewis's elite physical tools haven't wavered, and most of his present shortcomings seem like the correctable flaws of a raw young talent. He still looks like a star in the making, even if that path is a bit less straight and short than initially hoped.
4. Brusdar Graterol, RHP
2019 Ranking: 5
Health was the big caveat attached to Graterol a year ago, as he vaulted into the national baseball consciousness with his triple-digit heater. His (in)ability to hold up rose to the forefront again this year, as the right-hander missed nearly two months with a shoulder impingement. But upon returning as a reliever in August, he did enough to restore all confidence – and then some.
Ticketed for a late-inning impact on a contending club at age 20, Graterol made quick stops at Double-A and Triple-A before joining the Twins in September, where he was extremely impressive as a rookie. The 4.66 ERA is inflated by one poor outing against Cleveland – three earned runs, zero outs recorded – but the righty otherwise allowed two runs in 9 2/3 innings (1.86 ERA) with 10 strikeouts and only one walk. He added a perfect inning of work against New York in the ALDS, with two strikeouts.
Durability remains a pre-eminent sticking point, as does the uncertainty around his future role, but the battle-tested Graterol is one of the most valuable arms in the game right now.
3. Jose Berrios, RHP
2019 Ranking: 2
Whereas Graterol is a poster child for the volatile health of pro pitchers, Berrios lives on the opposite end of the spectrum: a model of durability. He hasn't missed a start since joining the Twins rotation, and that's basically been the case ever since he was drafted. The right-hander checked off another accomplishment last year, reaching 200 innings for the first time, but for the most part he was his usual self: steadily excellent, just short of elite.
Since being called up for good in May of 2017, Berrios ranks ninth among American League pitchers in fWAR. He's not quite an ace but looks the part at times, and as a 25-year-old he still has plenty of time to find another gear. As the only Twins starting pitcher under control beyond next year, he's the glue of the rotation. But with arbitration now upon him, Berrios is going to start getting expensive quickly and is three years from free agency. A sensible extension would move him to the top of this list.
2. Max Kepler, OF
2019 Ranking: 9
Pretty much the best thing a team can do to increase a player's asset valuation is lock him up with a long-term deal at an established baseline, only to have the player immediately reset that baseline. This is what happened with Kepler, who broke a three-year trend of good-not-great performance by taking a star turn in 2019, fresh off signing a team-friendly five-year contract.
Despite missing the final two weeks as a shoulder injury plagued him, Kepler shattered career highs across the board and launched 36 homers. He's a top-shelf defensive right fielder and perfectly capable in center, which is especially valuable to the Twins given Buxton's frequent unavailability. Kepler's new contract, which can keep him under control through 2024 at bargain rates, gives Minnesota plenty of flexibility to continually build around the stud outfielder.
1. Jorge Polanco, SS
2019 Ranking: 7
At the end of the day, these rankings are about the big picture. When you take a step back, which players are most indispensable, when factoring in risk and contract value? As core players that signed favorable extensions just before immediately breaking out and achieving upper-echelon status, Kepler and Polanco naturally rose to the top under this framework. Between the two, I give Polanco a slight edge.
First, he plays an extremely valuable defensive position – one that is otherwise not well accounted for in the system, especially with Lewis's question marks. Polanco doesn't play shortstop all that well but he can handle it. Second, he's even cheaper than Kepler with an even more favorable contract; Polanco is controlled through 2023 for just $17 million total, and has an additional two team options. All this, as a switch-hitting 25-year-old All-Star who received MVP votes in 2019.
At this point, I see Polanco as he most valuable player to the organization, but he's not a superstar. Nor is Kepler, or Berrios. Getting a true premium player in this spot – whether because one of these three takes another step forward, or Buxton pulls it all together, or someone like Lewis emerges in a big way, OR the Twins swing a trade for a centerpiece-type asset (leveraging some of these assets to do so) – will be instrumental in this franchise turning the corner. They're definitely in good shape and on the right track, just not quite there.
RECAPPING THE TOP 20
5. Royce Lewis, SS
4. Brusdar Graterol, RHP
3. Jose Berrios, RHP
2. Max Kepler, OF
1. Jorge Polanco, SS