Posts

11,094

Joined

Last visited

Days Won

9
Profile Information
Location:
Biography

Blogging Twins at the Tenth Inning Stretch since 2007
http://tenthinningstretch.blogspot.com/
Contact Methods
Website URL

http://tenthinningstretch.blogspot.com/

Personal Blog Name
Personal Blog URL
Recent Profile Visitors
The recent visitors block is disabled and is not being shown to other users.
Thrylos's Achievements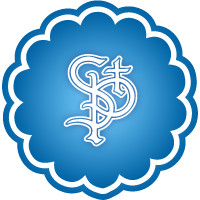 St Paul Saints (9/14)
Rare

Rare
Recent Badges
8.3k
Reputation
Cliff Lee was higher on my list than Pierzynski at that time frame.

Really? Luis Arraez has a career (93 games) .334/ .399/ .439 line with an 123 OPS+ Ben Revere never had 93 games with anything close. His career line is .284/.319/.343 with 83 OPS+ And 7 HRs in a total of 857 games. Arraez has 4 in those 93. They both made the majors at 22. Arraez hit that, Revere hit .179/ .233 /.179 Not.even.close.

They can also remedy the situation by trading them for a top or the rotation pitcher (or two) that they need to win more than they need prospects to do so. Winning is the goal, and not moving prospects to the majors.

They have a lot of depth for sure. Like they can put bodies there if someone is hurt or unavailable. Not sure whether their top 2 starters can win games 1,2,5,6 in a post-season against other contenders' starters. Here are the Twins' starters career MLB ERAs against opponents with a winning record: Dobnak 2.77 (sample size = 5) Pineda 4.10 Odorizzi 4.14 Chacin 4.21 Hill 4.31 Smeltzer 4.40 (sample size = 6) Maeda 4.41 Berrios 5.17 Bailey 5.27 Thorpe 8.44 (sample size = 4) Not.A.Pretty.Picture. Berrios melts down against good teams. Your 3 best bets have 4.10 ERA in those circumstances. There are the ERAs against teams with records better than .500 of some of the pitchers they Twins will be facing in the post-season Kershaw 2.41 Cole 2.90 Stripling 3.23 Buehler 3.24 Scherzer 3.33 Strasburg 3.50 Greinke 3.65 Verlander 3.72 Corbin 3.80 Paxton 3.87 Other than injuries or miracles, the Twins' rotation does not look competitive in the post-season. That's why they need to get one or two pitchers in the deadline who can compete with other teams' 1s and 2s...

Here are answers for the above: A. 4-seem FB top velo 2016 98.06 2017 98.17 2018 97.96 2019 96.44 Yes the top speed has dropped considerably. B. % usage 2016 FA 50.6 SI 13.3 CH 14.8 CU 21.3 2017 FA 35.7 SI 25.8 CH 8.6 CU 29.9 2018 FA 34.6 SI 23.1 CH 9.1 CU 30.4 2019 FA 32.2 SI 23.4 CH 15.9 CU 28.8 2016 data aside due to sample size, he started throwing his change more. And according to results, that's just an average pitch, while his FB is above average to plus. Another issue is that his curve dropped to below average from above aveage last season. In other words, he has been facing major leagues with average to below average stuff close to half of the time last season. If the Twins can trade him for an ace at the deadline, they should do so. That will make them more competitive in the postseason. Just 2 seasons left of team control and he has shown that he overvalues himself (based on the facts that he refused extensions and went to arbitration over 10% - and lost.) And the most important numbers that make me think that the Twins are better if they trade him are these career splits: Against teams with a losing record: 31-11, 3.46 ERA, 1.175 WHIP Against teams with a winning record: 12-23, 5.17 ERA, 1.374 WHIP He just cannot win against good opponents like the Twins will be facing in the post-season, esp. if he gets match up with their aces. (For reference, here are Odorizi's career numbers: <.500 30-19, 3.55 ERA, 1.189 WHIP >.500 32-35, 4.14 ERA, 1.274 WHIP) An nobody is thinking of Odorizzi as an ace.

It will all play out. At this point, who cares? Berrios might be better suited for the bullpen, for example...

That sounds almost like Vince Coleman (without stealing 100+ bases, in 3 seasons and 65+ in 6). How "massive asset" was he? And he was much more of a weapon on base. The best he ever did in the MVP race was 11th, btw. Not.That.Massive.

105 wRC+ is 5% better than the league average. This is better than Buxton's 84 career wRC+, or Gonzalez's 101, or even Kepler's 102. Cave has played only 163 MLB games in his career. And he is 27. The Twins will be served better with a RH OF on their bench.

I don't see where the malice is, when stating plain facts. Buxton, unlike many of his colleagues has not played a full season because of injury. Fact, which by itself should not be belittled.

I beg to differ. Donuts to dollars, George Kirby and Zack Thompson who were both drafted after him, seem to be front to mid-rotation pitchers, like Berrios/Odorizzi level and will arrive faster. Thompson is already a non-roster invitee in the Cardinals' camp...

He should not be in the top 10 (or even 20) unless he can hit his weight in Rookie league, first round pick or not. I hope that he has a hard time adjusting to the wooden bat and not to professional pitches... Even BJ Garbe (another former High Schooler first rounder) hit .316/.391/.415 in his first pro-season and in advanced Rookie (Etown). Unless I see more, Garbe is his ceiling...

Let's see: Chacin: 32 y.o, career 4.03 ERA, 4.22 FIP, 1.331 WHIP, 7.3 K/9; minor league contract with up to $3M in incentives Kyle Gibson: 32 y.o, career 4.52 ERA, 4.29 FIP, 1.411 WHIP, 7.0 K/9; 3 years $27M + $4.5M in incentives And Chacin played his first 6 seasons in Colorado. Methinks that the Twins did better...

Tangential, but I would have loved it, if the STaints got the same treatment back then when they stole a Superbowl from the Vikings.

And not to mention that he led the Twins' position players in WAR last season...