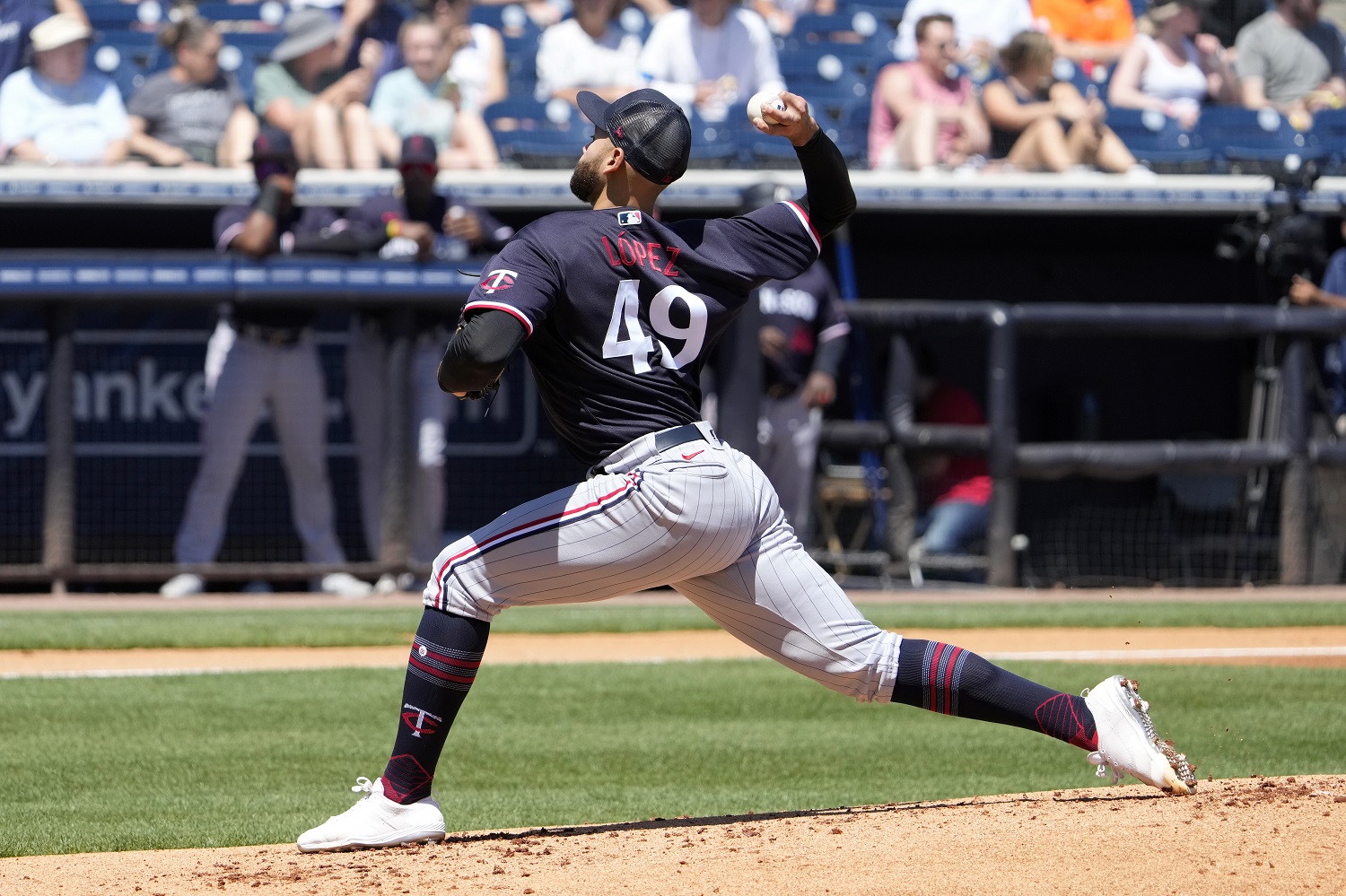 Image courtesy of Dave Nelson-USA TODAY Sports
In 2022, Rocco Baldelli had to call upon 39 different players to take the mound. He nearly went through three complete rotations by asking 14 different starters to begin a game. It wasn't just that the Twins opted to use an opener regularly, but a lack of effectiveness and availability created a need for new arms to be brought in by the bus load.
As spring training came to a close the Twins made a tough decision to option Bailey Ober to Triple-A St. Paul. He is a major-league quality arm and threw over 50 innings for Minnesota across 11 games last year. He made the Opening Day rotation in 2022. This isn't what he wanted for his career, but it's evident of how deep the Twins are this time around.
Knowing that injuries will happen, and guys are going to force their way in, what is a realistic amount of starters to appear for the Twins this season?
The Opening Day Group
Now having set the starting rotation, we know that the newly acquired Pablo Lopez will take the ball on Opening Day. He was a headline piece that cost the club Luis Arraez. Lopez has been consistently good for quite some time, and he elevates the group as a whole. Joe Ryan started Opening Day for Minnesota last year, and may now be something like the fifth best arm among the group. Both Sonny Gray and Tyler Mahle have the chops to pitch like an ace, and they should remain highly effective if healthy. Kenta Maeda is somewhat of a wildcard coming back from Tommy John surgery, but before he was injured, Minnesota saw their return for Brusdar Graterol compete for a Cy Young.
The Triple-A Group
It has been quite some time since the St. Paul Saints have had a rotation this loaded. There isn't room for holdover veterans because Minnesota has developed strong internal depth. Ober headlines this unit and should be the first arm called upon when needed. Both Simeon Woods Richardson and Louie Varland made their big league debuts last season. Each should be expected to get some level of run with the Major League team again this year.
On the Mend
Chris Paddack is coming back from Tommy John surgery last season and looked like a reason to part with Taylor Rogers before he got hurt. The San Diego Padres saw him look like a star as a rookie, and the hope would be that Minnesota can extract that type of performance. He was extended this offseason and is clearly a part of the future. Jordan Balazovic is a former top prospect that found himself in hot water after an altercation away from the field this spring. He should be all systems go for the Saints, and while this is a make or break year for him, he does have a 40-man spot and can again earn his way back with strong performances.
Guessing on the Rest
Maybe the Twins will need to pick up a waiver claim for a spot start, as it's something they have shown a willingness to do previously. They shouldn't need to call upon an Aaron Sanchez or Chi Chi Gonzalez type this year, and it appears Josh Winder and Cole Sands have transitioned to the bullpen. Maybe David Festa flies through the upper portion of the minors, or Brent Headrick could be used as he was recently added to the 40-man as well. Either way, the bulk of the group should be substantially more reliable than we have seen in the past.
Reading between all of the options, it seems like Minnesota should have a much better chance to cap out at 10-12 quality starting options this season. Rather than having to throw darts, establishing depth with a high water level is something that should be a point of praise for the front office. The hope is that it now pays off.