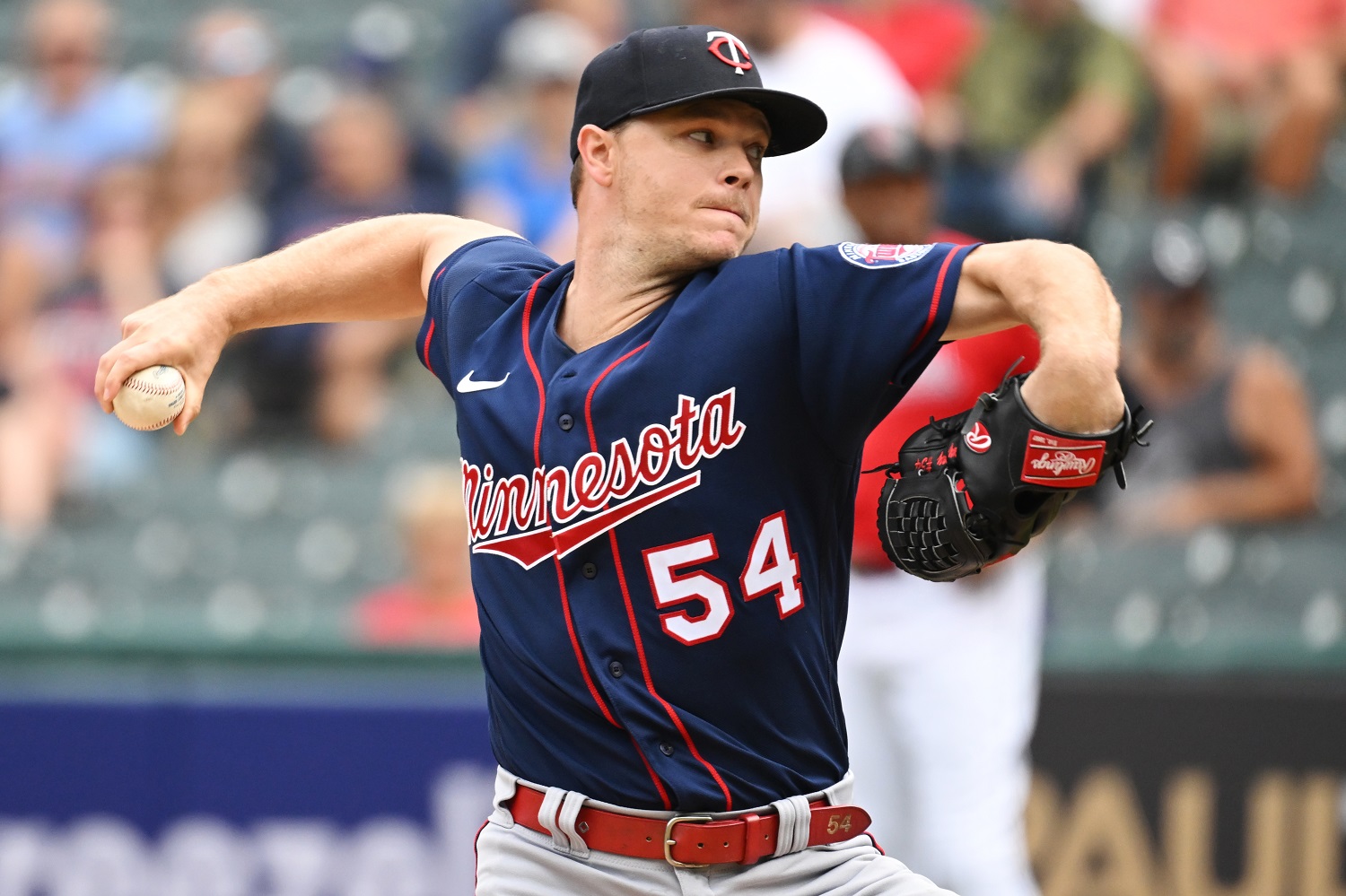 Image courtesy of Ken Blaze-USA TODAY Sports
First and foremost, last season saw a trend of starters going fewer innings take shape across all of baseball. Through the first two months, starting pitchers averaged just over 4 2/3 innings per start. It made a good amount of sense, with relievers being more specialized than ever and starters lacking when a lineup rolls over. For Twins fans, the consternation has always been directly with manager Rocco Baldelli.
No matter how loud it needed to be yelled last year, though, suggesting, short starts weren't a Twins thing (or a Baldelli thing) didn't matter.
With an overhauled rotation, could longer starts become a Twins thing?
Gone are the days of Chris Archer and Dylan Bundy being ok with a five and dive routine. Neither was effective enough to be penciled in for more last season, and the Twins knew that. Sonny Gray wasn't ever thrilled about an early hook, but injuries have been a concern for him, and he was lumped in with a bad group last year. At times, Joe Ryan's two pitch mix wasn't enough for him to be efficient, and as a whole, the rotation forced the manager's hand. Trying to protect guys like Bailey Ober and Tyler Mahle from further injury, there was just never opportunity for Baldelli to lengthen the leash.
Opening Day starter Pablo Lopez threw 180 innings last year for the Miami Marlins. That easily would have been the most for Minnesota, and he did that to the tune of a 3.75 ERA. Across all his 32 starts, Lopez went less than five innings just seven times. Sonny Gray has publicly voiced a desire to go deeper in games, and settling in during year two with this staff could help to accommodate that. Tyler Mahle made 19 starts for Cincinnati before being traded last year, and he went under five innings in only five of them, three of which came during the first month.
If there are starters to be concerned about length with in the Twins initial stable, it has to be both Joe Ryan and Kenta Maeda. A year ago, Ryan put together a solid rookie campaign, which was highly rooted in dominance against cellar-dwellers. He struggled when facing a lineup more than twice, and he was beat around a bit by lineups of high-caliber opponents. Being able to show a higher level of consistency could lengthen his leash.
Regarding Maeda, plenty will depend on how effectively he can return from Tommy John surgery. He is well beyond the normal recovery period and has been stretched out plenty this spring. The numbers and performance haven't been great, but there is a lot to like if he can settle back into where he was during the 2020 season. Maeda never went under five innings during any of the 11 starts that year, and he completed five innings during two-thirds of his 2021 outings.
Ultimately the length of a start is determined by game flow, but for the Twins, it has largely been reactionary due to the quality of performance. Baldelli would certainly appreciate not having to rely on Jhoan Duran, Jorge Lopez, or Griffin Jax every single night. He can avoid doing that if his starting rotation performs at a high level and presents an opportunity to continue longer in a game.
I don't think we'll suddenly see the Twins returning a Bert Blyleven-like workload this year for the rotation. Still, guys working into the sixth and seventh inning have a much more realistic possibility of happening. This is unquestionably Minnesota's best rotation in years, and on no night should it be assumed a guy will go out and just get blown up.
Baldelli may have preferred to yank starters early out of principle, but the much more likely reality is that performance-dictated decisions. We'll now have a case study opportunity to find out how much truth there is to good starters going longer.