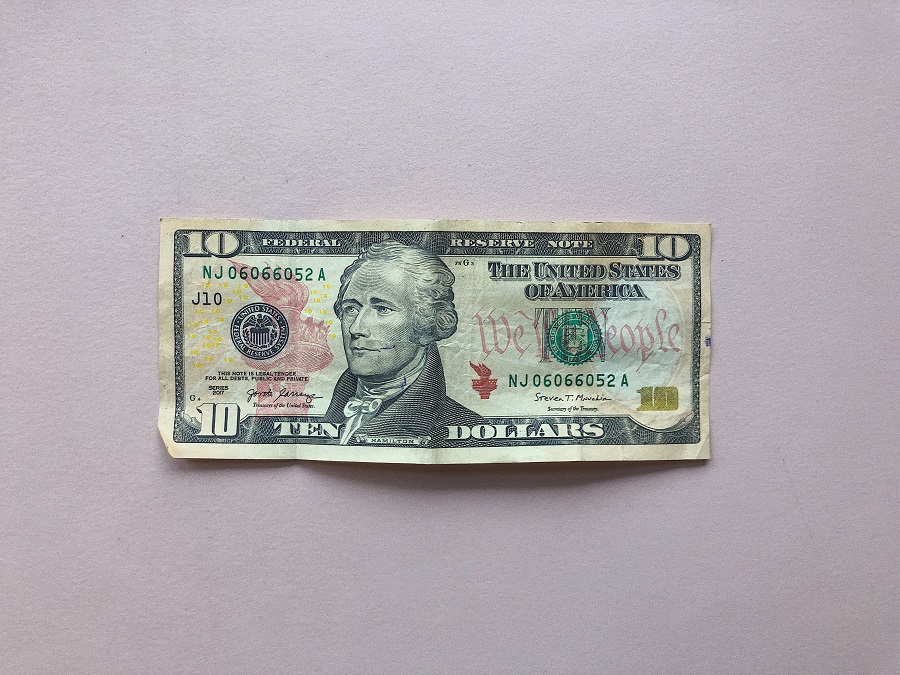 Image courtesy of Unsplash/Ryan Quintal
I take the Green Line to work every day between the Twin Cities. Light rail gets a bad rap from guys in Elk River who think cowering in fear of Minneapolis is something to brag about, but it's 20 minutes there, 20 minutes back, and I can listen to podcasts about war or baseball.
Recently, while waiting for my train at the Prospect Park station, something caught my eye. Was it a food wrapper? No. An empty tallboy? No. It was a by god $10 bill. I picked it up, put it in my pocket, and tried to think of something I could do with it. As tempting as a fistful of Beef-and-Chedds from Arby's is, this is found money. I do OK, it should go to a good cause.
In the end, there was only one right answer.
Carlos Correa , if you return to the Minnesota Twins, I will give you ten American dollars.
Now, I'm aware that your asking price is quite a bit steeper. I've read the interviews with Scott Boras and the copious hot stove analyses that say Minnesota is in play, but still an unlikely destination for your long-term services.
One thing I've also noticed: not a single GD one of them mentions paper money. This $10 bill I found? Cold hard cash. By the time you get to the end of this sentence, it'll be worth more than every crypto scam and Twitter combined. And I'm telling you right now: You can have it. Just sign with the Twins.
I've watched enough bad shortstops over the years to know that your services are needed, especially with Royce Lewis' health in question. The Boy Geniuses clearly agree and have already put together a competitive offer for your services. I'm putting $10 on top of what they're already prepared to give you. Talk to Boras. Mull it over with your family. Take some time. I think you'll agree this offer is fair, sound, and selfless.
I thank you for your consideration. (We can do the handoff at Arby's, too. First Beef-and-Chedd? On me.)
Regards,
Stu