Posts

282

Joined

Last visited
About BobAzar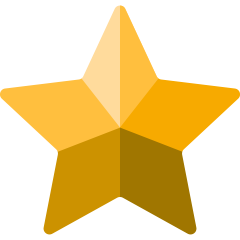 Profile Information
Location:
Biography

Family Medicine resident in KC, MO. At least a small part of KC is Twins Territory

Occupation
Other
Interests

Baseball, medicine, soccer
BobAzar's Achievements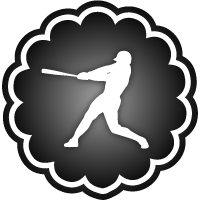 Draft Eligible (3/14)
Recent Badges
606
Reputation
Have the Twins contacted @John Bonnesabout being thrown down a flight of stairs to appease the Baseball Gods for the next month or so?

glunn reacted to a post in a topic: What Was the World Like the Last Time the Twins Won a Playoff Game?

Minny505 reacted to a post in a topic: What Was the World Like the Last Time the Twins Won a Playoff Game?

When they messed up on Farmer's K late in the game I laughed and said to my wife "God, I love when the Sox are terrible". and I thank @RandBalls Stu for naming them the Godless White Sox

Also, George Lucas still owned Star Wars, and Revenge of the Sith had not yet been released. (I like to measure things based on Star Wars)

I was at the game last night. That was a ton of fun watching the young kids make it happen for the Twins. The curtain call for Royce, the standing ovation for Funderburk after his perfect 1st inning, (another) monster shot by Wallner. This season has been frustrating from time to time, but last night was just fun.

I get frustrated from time to time with the Twins, their onfield performance, theit front office decision, owners, etc. BUT at least I can always think, Thank God we arent the Godless White Sox (TM, Stu)

BobAzar reacted to a post in a topic: Twins 5, Tigers 3: Wallner Slam Leads Twins Over Miguel Cabrera and the Tigers

please add to Food and Drink- make sure to pronounce it Wooder. not water. And I will exercise some willpower and not make a "throwing batteries" joke. I hope Chrissie appreciates that. ETA: just to be clear, I liked Philly. Had a great time when I was there.

It should be of his catch around/behind the net at TF. like the bobblehead they made. but seriously, I think it should be his last game, when he came out in the catchers gear and saluted the crowd.

And the team took that to mean just swing, not to actually hit the ball in addition. honest mistake

This season my wife and I lamented not driving down to KC for the opening series. we have decided to drive down next year for that. It helps the kids have a day off of school, so they will only miss one day. I've already put in my PTO request for 4/4.

I alway think of the scene in Little Big League when they say "Kid, don't you think there's a problem when you get that excited over a seeing-eye single?"

If they faced the Little Tykes tee, they may have stood a chance. maybe next time. https://www.target.com/p/little-tikes-toy-sports-t-ball-set-red/-/A-53664702#lnk=sametab

"A college student in his seventh year. "

I mean, the guys name is "Outman", he was literally born to NOT get a hit, yet Pagan went against nature to allow that GS. ETA: dont take this as any sort of defense of Pagan or letting him off the hook, or disagreement of the article. Last night talking about the game I said "why is he still on the team?!" my 8 year old answered "because hes so bad that no team would want to trade for him". so we had a discussion about the option to just cut players. He then wondered why they hadnt done that yet.

"umpires ejected Twins manager Rocco Baldelli for being correct."