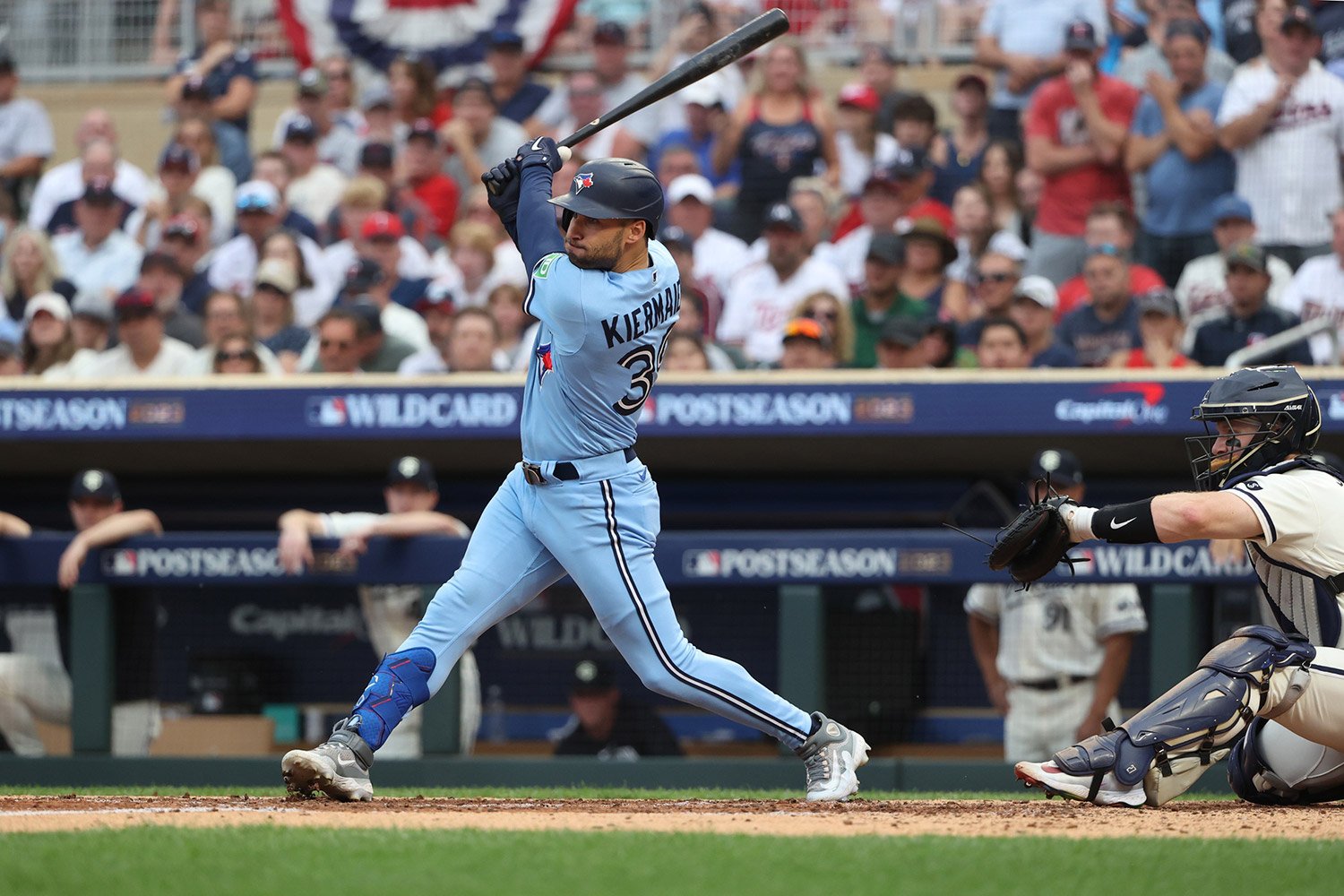 With Michael A Taylor a free agent and Byron Buxton perpetually injured, the Twins have expressed interest in center fielder Kevin Kiemaier, reports Bob Nightengale of USA Today.
Once an elite defender, perhaps the best in baseball for a time, Kiermaier is entering his age 34 season in 2024 but still posted very good defensive metrics in center for the Blue Jays in 2023. Kiermaier may not be an everyday player anymore, needing rest to stay healthy but the Twins don't seem to mind that.
Quote

The Minnesota Twins, who are losing free agent pitchers Sonny Gray and Kenta Maeda, are planning to use their position player depth to acquire arms in trades. They also have interest in free agent center fielder Kevin Kiermaier.