Posts

453

Joined

Last visited

Days Won

1
Sielk's Achievements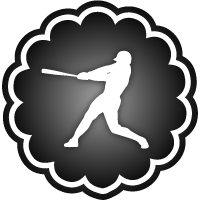 Draft Eligible (3/14)
Recent Badges
652
Reputation
DocBauer reacted to a post in a topic: Elite Starting Pitchers Up for Grabs; Brewers Liquidating Roster?

Schmoeman5 reacted to a post in a topic: Elite Starting Pitchers Up for Grabs; Brewers Liquidating Roster?

Doctor Wu reacted to a post in a topic: Elite Starting Pitchers Up for Grabs; Brewers Liquidating Roster?

Richie the Rally Goat reacted to a post in a topic: Twins rumored to have interest in Kevin Kiermaier for CF

Sielk reacted to a post in a topic: Elite Starting Pitchers Up for Grabs; Brewers Liquidating Roster?

SF Twins Fan reacted to a post in a topic: Elite Starting Pitchers Up for Grabs; Brewers Liquidating Roster?

Elite Benchwarmer reacted to a post in a topic: Elite Starting Pitchers Up for Grabs; Brewers Liquidating Roster?

Fatbat reacted to a post in a topic: Elite Starting Pitchers Up for Grabs; Brewers Liquidating Roster?

chpettit19 reacted to a post in a topic: Elite Starting Pitchers Up for Grabs; Brewers Liquidating Roster?

If Jenkins can stick in center is still to be determined although I think he has more speed than most people think. It's just hard to really shine there when you're constantly compared to a true speedster like Max Clark. But from everything I have heard and read about his defense I would probably rate him and Lee very similarly: if you have a better defensive player at SS/CF, you happily move them to a corner. But if you don't, they can also do an okay job playing up the middle. Anyway, we will be able to evaluate him better in the future. But I strongly disagree with your evaluation of his offensive game. I don't know how you can look at this kid who consistently gets plus grades not only for his power but also for his hit tool, and who then followed it up with a .362 AVG and a 12.1 K% across two levels, coming directly out of HS, and reach the conclusion that Joey Gallo of all people is an apt comparison??? Because I assure you, Gallo has never even come close to that at any level, not even in seasons where he was legitimately good. The comparison isn't just off, they are completely different types of players, stylistically. Not all power is created the same way. And that's exactly why I think Jenkins is the unquestioned top prospect in this system. It's just so incredibly rare to find someone who is a legitimately great contact hitter and also has the power to hit a ton of home runs and XBH. And someone mentioned it in another thread, but since the Sabato pick in 2020 the Twins have pretty much stayed away from these all power, no hit corner players in the draft. And I don't think they explicitly tried to have their hitting prospects sell out for power either. I'm not sure why you think they would have Jenkins abandon his current balanced approach to get more power out of him than he already has? (Which is plenty, btw.) So, to sum up, there aren't that many players I would even consider moving Jenkins for. He's going to be special.

I don't even want to know what the luxury tax for such a payroll would be. 🤣

I feel like we're stuck with a difference of opinions. But I hear your points. Further weakening the offense concerns me, too. And maybe I am a little biased right now because the López trade worked out well. In past years, I have definitely often shared your opinion that a FA is preferable to spending valuable assets on a trade. My problem this year is mainly that aside from Yamamoto, there simply isn't a pitcher where I say to myself: "Yes, that's a guy I want to spend a ton of money on." And the Twins won't be able to hand out a contract like this every offseason, so I want it to be the right player. Now, the Twins might disagree with me about which player is "the right player". (And they're way smarter than me, be glad that I'm not the GM 😅) But these are just my two cents.

I didn't mean to say that handing out a big deal to a FA starter now would prevent them from extending Royce Lewis specifically, but rather: If you do that and it goes wrong, you have a lot of money tied up in a player that doesn't do much for you and that will prevent you from doing something that you like. A Lewis extension just being the example used here. I'm not against spending big on a pitcher but I would prefer it being a pitcher I have confidence in to be able to become a true front-line starter, even if the results aren't quite there yet. (Young, lots of Ks, nasty stuff...) And I think there is a higher chance of getting such a starter in a trade. I feel rather lukewarm about the FA class. Regarding FA pitchers, if the Twins want to enter the Yamamoto sweepstakes, by all means, do it. (I doubt they will.) That would obviously carry huge risk, too, but I prefer that risk to the risk of betting on a 31-year-old decent but not great pitcher staying on his current level long enough to make the contract worthwhile.

So would I, and that probably tells us that it wouldn't be enough. Normally, when talking about a contender, I would assume they want major leaguers or MLB-ready prospects in return. But this is the Rays, so who knows? You're probably right that they would want prospects. But I like Glasnow as a target. Yeah, I don't know if I would go longer than six years. Bellinger has such a weird track record. I would probably have to do a little more research to decide that, tbh.

Fair enough, and that's why I wrote that such success may be uncommon. But any time you want to bring in a great pitcher that requires a big investment. And any big investment also carries risk. Pick your poison. Just my opinion, but I'm not too thrilled about paying a 31-year-old $25 million for the next five or six years when there is a real chance that he might be terrible two years from now. And then we a) don't have that money available for extending someone like Royce Lewis and b) for paying a pitcher that is actually good by then. Or maybe I'm just not too convinced of the quality of this year's FA starting pitchers in general.

This is a fun one! Just out of curiosity, who did you trade to the Rays for Glasnow? And how many years and total dollars for Bellinger?

I get what you mean and agree for the most part. But I think one underrated aspect of a trade vs free agency is that you can target younger guys with more upside. If you look at the available starters (aside from Yamamoto), they're mostly on the wrong side of 30 and have maybe a handful of good years left, if you're lucky, before the decline inevitably begins. Meanwhile, the Twins traded for Pablo López in his age-27 season and will have him through his prime. Granted, that trade worked out very well so far and such success may be uncommon, but that's what I find appealing about trading for a SP instead of just spending a boatload of money on someone that might never repeat the performance you paid him that money for.

I certainly wouldn't mind the Twins signing Kiermaier but on the other hand, I'm not sure how much inside information there is in this report. I totally believe that the Twins are interested in him but I could have told you that before reading it. They might be equally interested in Bader or just re-signing Taylor. And it's pretty obvious as well that a pitcher is more likely to come in trade than FA. That said, I look forward to the offseason really starting. Will be interesting to see what the Twins do.

I really enjoyed reading this. As fans we spend so much time obsessing over prospect rankings or writing down our own but rarely do we look back to see how everything turned out. I think we often tend to overvalue the average outcome of a prospect. What we got out of this list isn't bad at all: our current no. 3 prospect (and top 50 globally), a starting catcher, a good corner outfielder in Wallner, one of the best closers in the game and a SS/3B that looks like a superstar, plus a few other players who might still prove to be valuable contributors. And, by the way, let's not forget about Bailey Ober and Édouard Julien who didn't even crack the top 30 list in 2020 but are now as good and as important as anyone that was on it.

Sielk reacted to a post in a topic: The Twins' 12 Biggest Offseason Questions (& Their Answers) - Part 2

Sielk reacted to a post in a topic: The Twins' 12 Biggest Offseason Questions (& Their Answers) - Part 2

Sielk reacted to a post in a topic: Twins 12, Rangers 2: Twins Bludgeon Texas in Dominant, Spicy Win

I still don't know where this narrative came from in the first place. Sure, they have drafted some college bats. But even before this year's draft four of the current regime's nine first-round picks have been high schoolers. That's basically half of them. How do all the experts look at this and conclude that "the Twins only want college players"?

Walker Jenkins The new kid right into the top spot. I love high upside prospects and he has as much of that as anyone in the system. And at least for now I don't want to entirely dismiss the possibility of him sticking in CF.Brooks Lee Brooks Lee is really making this hard. I know some people think his performance in Wichita hasn't been "spectacular" enough for some reason. But no, I disagree. Maybe his ceiling isn't quite as high as Jenkins', and that's why he ranks second here, but he sure looks like a really good player and future all-star. Even the power is coming along now.Emmanuel Rodriguez After his monster season last year, E-Rod had an uneven first half in 2023. The walks are still there, the homers are still there and unfortunately, so are the strikeouts. But will he hit enough to avoid becoming a classic three-true-outcome hitter? Lately, the results have been more encouraging and the upside of a CF with an amazing bat is still something to dream on. Thus, third it is.Marco Raya I loved Marco Raya pretty much from the moment they drafted him. And while he has faced his fair share of adversity, he has also had consistently good results and now he reached Double-A at age 20. Good, deep arsenal and decent command. Not much missing there and in my opinion, he is the Twins' top pitching prospect at least until Charlee Soto backs up his draft pedigree with actual performance in the minors.Matt Wallner What more can he do to get consistent MLB at-bats? He has been crushing Triple-A and the Majors all season. Maybe the strikeouts are still a little bit of a question mark, but he is also drawing walks and the power is real. I also like his arm in RF. Now he just needs to do it in the Majors. If the Twins let him.Charlee Soto He was on my wish list before the draft and it seems like Falvey read said list. Soto has three absolutely legit pitches and Keith Law mentioned that he might have been a top-10 pick if he was three years older. Sounds like a possible frontline starter to me. If he performs, he might rise a few spots rather quickly.Yasser Mercedes Yes, as mentioned above, I like high-upside prospects and he might be the highest-upside prospect in the Twins organization. A center fielder who hits for average and power, steals a ton of bases and has a great arm, what more do you want. Granted, he has had a bit of a slow start but a. it has been 16 games and b. those were interrupted by injury twice. Together with the adjustment to stateside ball, it's doesn't concern me that much. Plus, he looks like he is starting to figure it out.David Festa The ERA in Double-A looks ugly but he is getting a nice amount of strikeouts and that league is a hitter's paradise. His BABIP is also way above career norms so it looks like he has been unlucky to a certain degree. Still high on him.Tanner Schobel Admittedly, I wasn't a big fan of the pick. But he has flat out hit this year and now got his well-deserved promotion to Double-A. The Twins seem to have a knack for this type of player.Connor Prielipp Man, I want to believe but the second UCL surgery in a row makes it really tough. The upside is still there but it'll be a while until he is back. He remains in the top-10 for now but I have my doubts and he might slide further.Austin Martin Martin is another player that I have still on my list, but with a downward trend. Tough injury luck for him and if he doesn't start hitting better soon, I don't really know what his future is. Which is a shame because right now the Twins could really use a right-handed hitting CF who is better than Taylor.Cory Lewis Interesting arsenal, to say the least. And since his performance has been excellent as well, I am hopeful. Should really be promoted to Double-A Wichita.Kala'i Rosario Just like Schobel, he has flat out hit. I'm not really sure about his defense but he is another prospect that has earned a promotion to Double-A.Danny De Andrade The Florida State League is awful for hitters and while he hasn't lit it up like E-Rod last year, he has held his own. Not bad for a 19-year-old. Certainly a prospect to watch.Noah Miller Continues to make me sad because it's simply not fair to us Twins fans to have a SS prospect with such gorgeous defense and so little hitting. But I love his defense, so I will continue to have him 15th for now. And hope.Luke Keaschall Seems similar to Tanner Schobel and like with Schobel, I wasn't a big fan of the pick. Like Schobel, he will probably prove me wrong.Byron Chourio I think this kid is one of the most underrated prospects in the system. Was an afterthought in the López trade but had a great DSL season last year and a great but injury-interrupted start this year. A switch-hitting center fielder who can hit. Just judging by his usual lineup positions and him frequently playing CF over Yasser Mercedes, it wouldn't surprise me if the Twins are much higher on him than most people realize.Jose Rodriguez Great, impressive power but a slower start this year. I am not sure about his defense in RF, so he will probably have to hit to be a successful MLB player.Simeon Woods Richardson Not great in Triple-A. Hope he turns it around.Bryan Acuna One of the many standout performers in the DSL last year and like the rest of the group, he has had a slow start this year. But he is also very young (still only 17), so it seems appropriate to give him more time.

José Rodríguez is also in this picture, he is the one in the middle, with the 17. Hope this helps! Edit: I also found a newer picture, in the bottom left:

@Brock Beauchamp Really fun new feature, Brock. Works great on my phone. Could you please add CF Byron Chourio? Thanks! Edit: There's another thing that I noticed a while ago. Could you also change the picture of José Rodríguez on the prospect page? Because that's not him. (The kid in the picture is Ledwin Taveras, I believe.)

Maybe not a player I would have chosen but I don't hate the profile. And after the great first two picks I am not too upset with drafting a slightly less exciting college bat. Who knows, maybe he's really good.