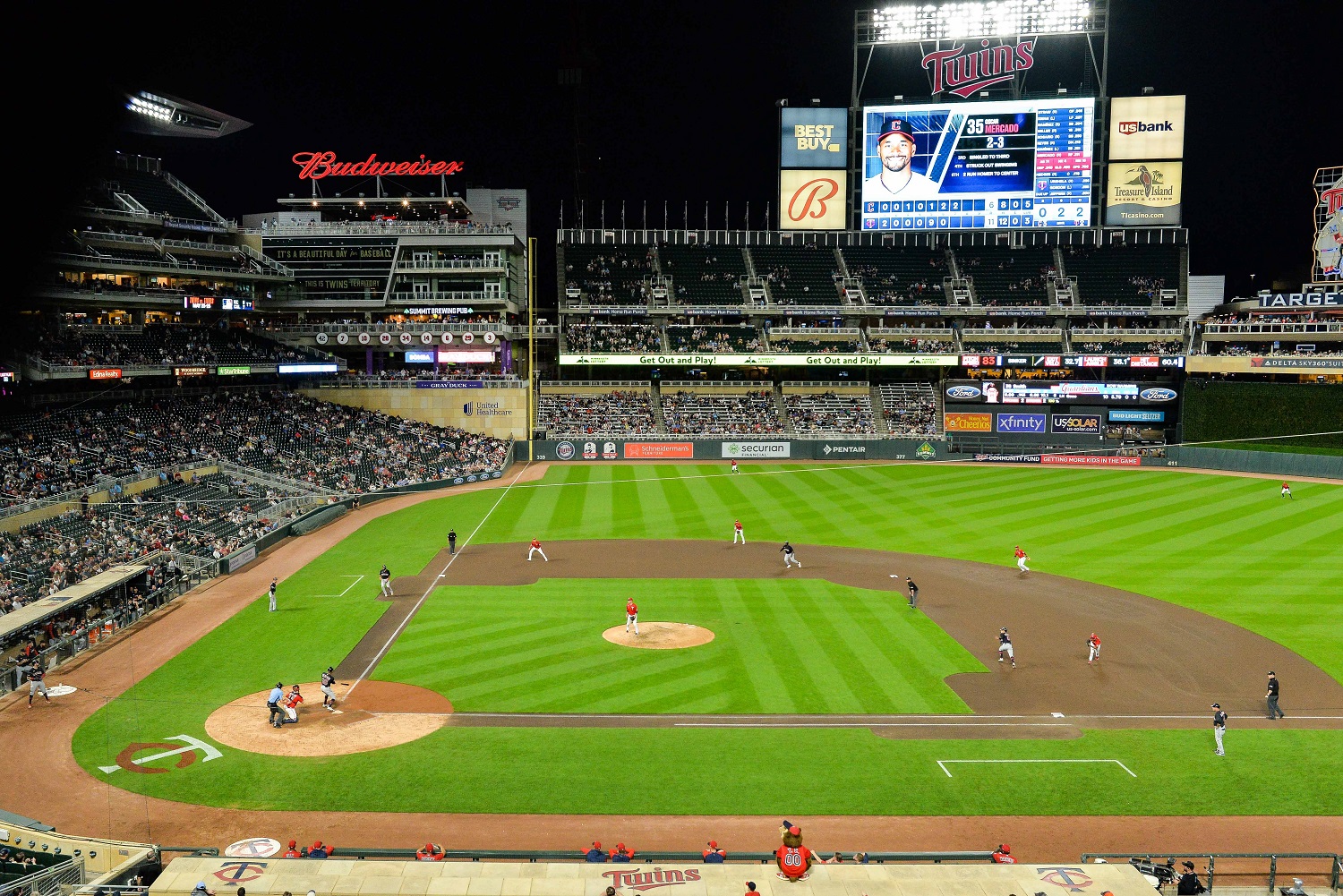 Image courtesy of Jeffrey Becker-USA TODAY Sports
Diamond Sports, the parent company of Bally Sports North, filed for Chapter 11 bankruptcy protection earlier this week. In a statement, they said the regional sports channels would continue to operate, but that might not paint the complete picture of fans' ability to watch games this season. There are long-term ramifications that will impact the way viewers consume sports on television. 
What's the Problem?
Diamond Sports purchased the regional sports networks at a time when customers continue to cord-cut and search for streaming options. With fewer viewers, there is a decrease in revenue from ad sales and cable contracts. Baseball has relied on regional sports networks for decades, but fans aren't paying for traditional cable packages. Some teams lose money annually, which doesn't help Diamond stay profitable. 
According to the New York Post, Diamond plans to reject the contracts of four teams that cost more to operate than they bring in with cable contracts and ads. Luckily, the Twins aren't among the four teams operating in the red. Currently, the Cincinnati Reds, Cleveland Guardians, San Diego Padres, and Arizona Diamondbacks are the teams most likely to have their contracts rejected due to bankruptcy proceedings. The Padres lose the most money at $20 million annually. 
Plans have yet to be finalized about how to deal with MLB's archaic blackout restrictions. Currently, out-of-market games can be streamed on the MLB.TV app, but that doesn't help local markets. MLB is losing exposure with cable companies not carrying games and fewer fans attending games.
What's the Solution?
Major League Baseball has known for quite some time that Diamond Sports was in financial trouble. Last month, the company missed an interest payment of nearly $140 million to creditors. MLB jumped into action and hired former regional sports network executives, so they could take over broadcasting duties if necessary. MLB did try to acquire the rights to all 14 regional sports networks, but Diamond turned down the offer. 
MLB plans to take over the local broadcasts of the teams being dropped by Diamond and stream games for free in those markets. They will try negotiating with other cable companies for lower contracts, but there is no guarantee that another company will be available on short notice. MLB plans to offer a streaming service for around $15 per month if a deal is reached. Eventually, this time of overarching streaming service is baseball's best bet to help the game to grow in a cord-cutting culture. 
How will Bally Sports' bankruptcy impact the Twins?
Diamond plans to continue broadcasting games for teams earning them a profit, so there will likely be little change to how fans consume games in 2023. At TwinsFest, Dave St. Peter told fans that the issues with Diamond are "not a risk to short-term production and distribution of Bally's broadcasts." The Twins' deal with BSN ends following the upcoming season, so many eyes across baseball will be on the Twins and how they proceed before the 2024 season. 
Minnesota's current contract is for 12 years and $480 million, which pays the club around $40 million annually. For comparison, the Padres signed a 20-year deal in 2012 with average annual payments in the $50-75 million range. Historically, the Twin Cities has fewer people utilizing cable services, resulting in smaller television deals for the Twins. Minnesota is the only current MLB negotiating with Bally Sports, which can be a commitment for a decade or longer. If BSN isn't an option, the Twins can look to other regional sports networks like Comcast or AT&T. 
In the next decade, MLB viewership will continue to evolve, and this is one of the first steps in the process. For 2023, Twins fans should be able to continue to watch on Bally Sports North, with MLB providing backup services if BSN fails to meet its contract. 
How do you plan to watch Twins games this season? Will the Twins find a different network for 2024? Leave a COMMENT and start the discussion.