Posts

32

Joined

Last visited
Recent Profile Visitors
The recent visitors block is disabled and is not being shown to other users.
TaterTot's Achievements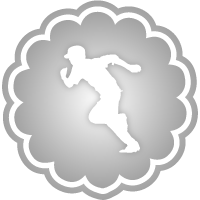 Prep Ball (1/14)
Recent Badges
9
Reputation
This is the worst part of baseball, absolutely horrific. I hope that Farmer has a speedy and comfortable recovery.

TaterTot reacted to a post in a topic: Entering 7th Season, What Are This Front Office's Strengths and Weaknesses?

If this could become the World Cup of baseball in 10 or 20 years, it would be a wonderful thing for baseball. Has anyone pointed out that if they were at spring training the Would also be playing BASEBALL?

I don't see why Hoffman wouldn't make the cut-he had a respectable 3.83 era last season.

TaterTot reacted to a post in a topic: What Does Bankruptcy of Bally Sports' Parent Company Mean for the Twins?

Would the twins possibly starting their own network be an option? I believe they tried that sometime in the early 2000s.

I agree that mlb.tv is better, but chances are they will raise prices if blackouts are removed. Apple should purchase the rights though, because last time Apple pestered me about that season pass It was only 75$ a year. That's only one month of direct tv. Not like apple needs any more money though.

Hopefully they give us some news about where to watch this season soon-opening day is rapidly approaching.

So where will we watch the twins this year?

Oh no! Hope he doesn't have a cracked tooth like spring of 2021 when he cracked his tooth on steak!

Gray deserves the honor of being the opening day starter, as he was the one of the most reliable twins pitchers last year WHEN he was on the felid. At 33, he likely has only has a few seasons left, although he may well be one of the pitchers who stays around a long time. All depends on how his spring goes though.

Man, I though that they were getting rid of that rule, and I was ready to say good riddance. I guess I was wrong. It just dosn't feel right, and I liked 18 inning games where they played till 1am once in a while.

I can't wait until the big names like Correa and Buxton are in the lineup. It was interesting to see brooks lee today, but the only MLB players from last year were Jose Miranda and Joe Ryan.

Come back here 4 months later and just laugh at how we thought it was all over.

I think that in the end it really comes down too who are they going to have at short, who at other infield positions, and who playing corner outfield spots. For now we are JUST FINE with Correa at short though.

A bit optimistic maybe, but you are right that the merchandise sales in japan would cover a big part of his contract. The people there adore him.