Posts

41

Joined

Last visited
TaterTot's Achievements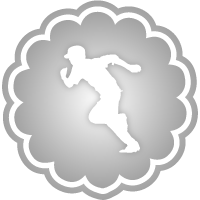 Prep Ball (1/14)
Recent Badges
15
Reputation
Evident, as the twins won the season series against them. I don't think it is ridiculous anymore to say that the Astros are on or slightly above the twins level. They lost Springer, Correa, Prime Gurriel, and Brantley and Bergman haven't been the same. They have tried to replace those players, and they have a few good players such as pena fill those gaps, but they just can't replace the stardom of years past.

Just thinking, it is only hours away from the deadline, so if the twins want him, they have to make their move NOW.

TaterTot reacted to a post in a topic: Rumor: Angels Reportedly Considering Ohtani Trade, A Reversal From Last Week

TaterTot reacted to a post in a topic: Rumor: Angels Reportedly Considering Ohtani Trade, A Reversal From Last Week

TaterTot reacted to a post in a topic: Rumor: Angels Reportedly Considering Ohtani Trade, A Reversal From Last Week

The list of players seems more focused on pitching. The twins have an elite rotation, and a slightly above average bullpen that if they add one or two new arms they can get by ok. The real problem is the offense, or the lack thereof. Maybe the twins can get two decent hitters in Turner and Duvall from the Red Sox, who have about the same record as the twins, but actually play in a good division. For Turner and Duvall the twins would trade farmer, pagan [ just PLEASE get him out of here] and a prospect who came in with potential, but hasn't panned out yet in Austin Martin. You could also maybe throw a pitcher like Simeon woods Richardson in there to complete the deal.

I have more time on my hands than in recent years- to watch a under-preforming twins offense. Rocco is buried in his statistics and spread sheets and seems to treat the games like they are just a lab experiment. Maybe if Rocco tried to mange like the games mattered and started thinking in baseball terms things would turn out differently. Things just seem to fly over his head.

Cross fingers, hope they make it to the playoffs, but considering this team has the longest postseason losing streak in all of North American sports it would be real grand if they won a game. Setting the bar pretty low.

As many others were saying, it would be more worth the sacrifice to trade a high-end prospect for a good bat than to add to a surplus.

Honestly, i don't know why Emilio pagan is still with the twins. After having a good, consistent offensive performance for once, the twins were leading 6-4 into the 8th when pagan came in and, well, I'm sure you can imagine what happened next. Allowing two runners on base, Calvin Biggio, a negative war player per baseball reference stepped up to the plate and what else… pagan gives up a home run. The twins were not Able to mount a comeback and lost what at one time looked like an easily winnable game 7-6. Of course, pagan doesn't decide when he comes in, that is on Rocco. Rocco brings in pagan in the highest leverage situations like every game is an experiment. "Oh, maybe he will work it out this time." The same thing happened in 2020 with Sergio Romo who always seemed to come in in the 9th inning of a close game and blow the lead. Of course, higher in the Emilio pagan pecking order is the front office who refuses to send him down, trade him or release him.It is long due time that everyone with the twins re-think things when it comes to closing out games with pitchers not named Johan Duran. Video seems familiar eh? FullSizeRender.MOV

This is the worst part of baseball, absolutely horrific. I hope that Farmer has a speedy and comfortable recovery.

TaterTot reacted to a post in a topic: Entering 7th Season, What Are This Front Office's Strengths and Weaknesses?

If this could become the World Cup of baseball in 10 or 20 years, it would be a wonderful thing for baseball. Has anyone pointed out that if they were at spring training the Would also be playing BASEBALL?

I don't see why Hoffman wouldn't make the cut-he had a respectable 3.83 era last season.

Would the twins possibly starting their own network be an option? I believe they tried that sometime in the early 2000s.

I agree that mlb.tv is better, but chances are they will raise prices if blackouts are removed. Apple should purchase the rights though, because last time Apple pestered me about that season pass It was only 75$ a year. That's only one month of direct tv. Not like apple needs any more money though.