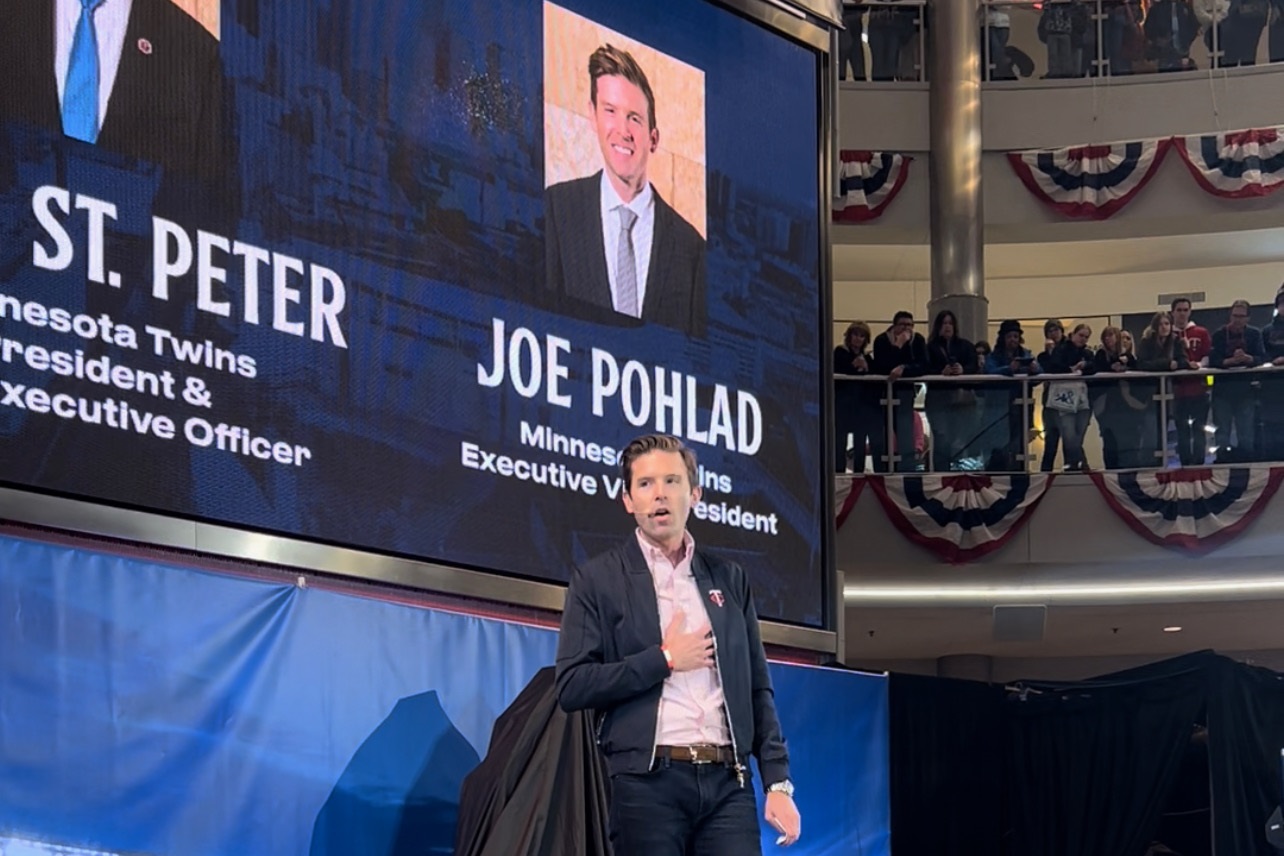 Image courtesy of TwinsCentric, LLC
Joe Pohlad has been involved with the Twins since 2007, working in areas of the organization that were preparing him for this leadership role. Most recently, as Executive Vice President, he was involved in the rollout of the new Twins branding, logo, and uniforms, including introducing the changes to the media and fans at the Mall of America earlier this month. He has also been involved in marketing and ticket sales areas within the Twins, and oversaw the Pohlads' media company Go Media. He's also been on the Pohlad Foundation's Board of Directors.
Joe Pohlad has been more visible as a fan of the team than Jim Pohlad, who was viewed as generally hands-off. Joe Pohlad even attended Twins Daily's Winter Meltdown several years ago, and has confessed to being a Gleeman and the Geek podcast listener. He has discussed Twins Daily with me as well, admiring the passion and detail that is contributed by our writers and community.
Joe Pohlad has often been involved in several of the Pohlads' and Twins' more aggressive initiatives, such as Go Media, which included acquiring two radio stations and BringMeTheNews.com. He served as the Executive VP of Brand Strategy and Growth for the Twins, which explains the involvement with the recent rebranding. In that role, he also oversaw the launch of the Minnesota Twins Accelerator by Techstars, an effort to develop startups in technology, sports, and entertainment. 
What this means for the direction of the team is anybody's guess. In his letter, Jim Pohlad said he will remain involved as the Control Owner, which suggests at a high-level (including budget, cough, cough), he'll still be involved. However, Joe Pohlad's track record with the Twins suggests he is more likely to be focused on growth than status quo, perhaps aggressively.