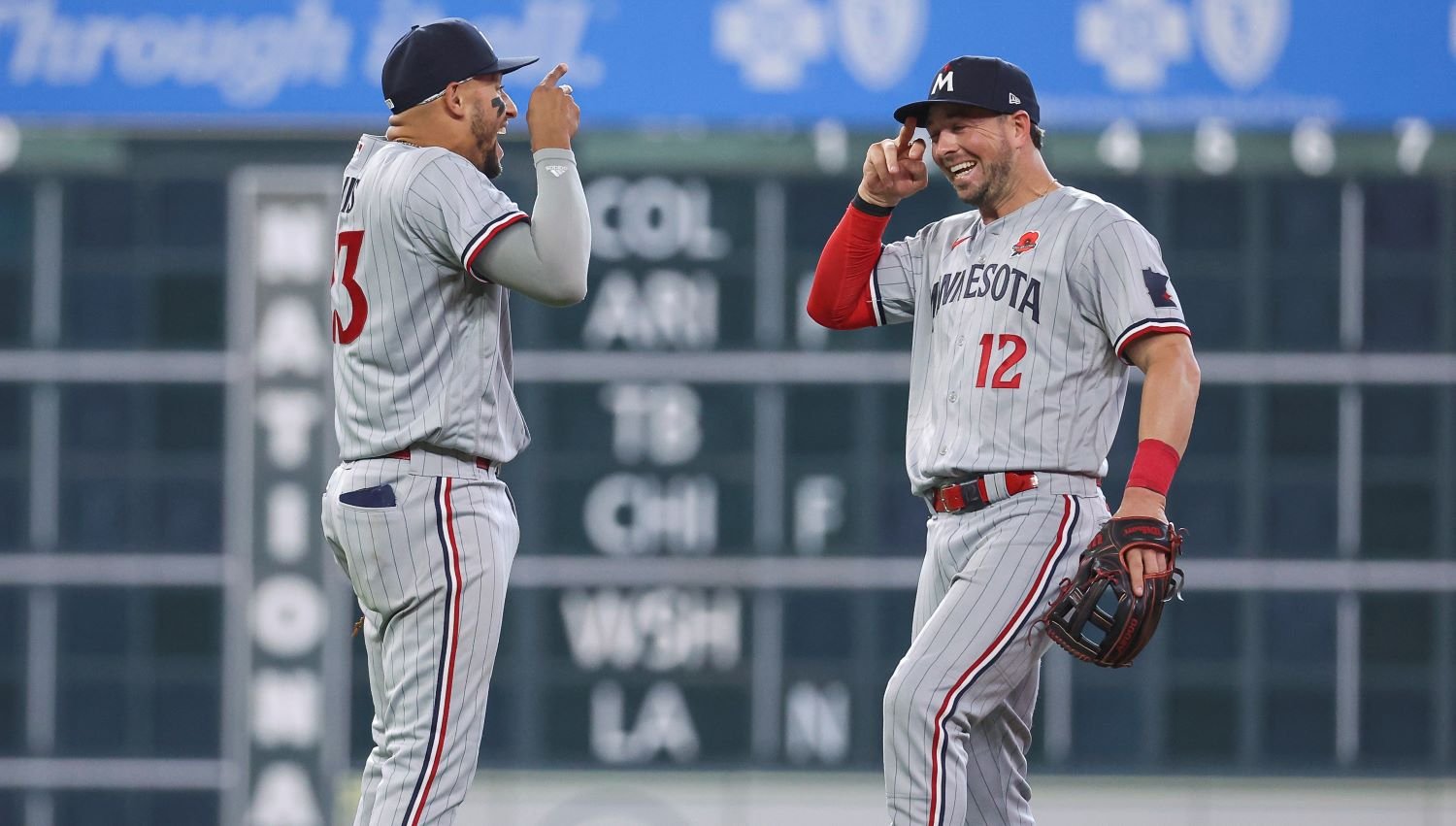 Image courtesy of Troy Taormina-USA TODAY Sports
I was on Twins Daily the other day when the front page struck me with its topics.
Around two video links titled "What's Wrong With the Twins" and "The Twins Are Unwatchable Right Now" were three articles: What's Wrong With Griffin Jax, It's Okay to be Disappointed by the Twins, and These 3 Minnesota Twins Prospects Are Off to Disappointing Starts in 2023. 
That's a lot of consternation! 
To be clear, these are all legitimate perspectives and relevant topics pertaining to real issues plaguing the franchise. Their timing is extreme, but their subject matter is not; a little healthy skepticism is needed in life, anyways.
But—I don't know—does it all seem a little much? The Twins haven't overwhelmed us with legendary and inspiring baseball, but they're 28-26 after play on Monday and currently own one the best pitching staffs in MLB. Trust me; I've sat at Fangraphs longingly staring at the player pages for LaMonte Wade Jr. and Yennier Cano, wondering what cruel creator would allow such searing pain—not seeing excellent players play for my favorite team—to exist in the world, hoping that through sheer sadness, Brent Rooker would somehow apparate into the 4-hole and fix the lineup.
And yet, the team is treading water and playing competitive baseball; only eight of their 54 games have resulted in a loss greater than three runs. They've been able to keep it close. 
Which only counts in horseshoes and hand grenades—I know. And yet the team has outscored their opponents by 44 runs, leading to a record of 32-22 if the Greek philosopher Pythagoras is to be trusted. 
Most of that success has stemmed from an excellent, genuinely elite starting rotation. Only the Rays—a team that cares not for titles like "starter" and "reliever"—have allowed a lower team batting average; only the Mariners have accrued more fWAR; no one has struck out batters at a higher rate. Minnesota lost Tyler Mahle to Tommy John surgery; Kenta Maeda has stalled on multiple speed bumps while trying to return from his operation, and the team may have actually improved. Their depth is that special. 
Both Sonny Gray and Joe Ryan have pitched like aces, while Pablo López has teased a potential for ace-ness; I can't remember the last time Minnesota had three legitimate top-tier starters on their team.
These things should be celebrated; we should be shouting from the roof that their fifth starter is Louie Varland—a 25-year-old who throws 95, has 60 major-league innings under his belt, and still owns a better xFIP than Gerrit Cole. Bailey Ober ho-hums his way to a 2.68 ERA and one of the highest rWAR totals on the team, and it feels like no one even cares.
Now, yes, the bats have been dreadfully inconsistent. I watch the same games as everyone else; I know what it feels like to watch inning after inning go by, all of them melting into an amorphous blob seemingly without life or movement as the team loses 2-4 to the Angels. It's tedium at its worst, considering watching baseball is supposed to be an activity of leisure. 
Yet it should perhaps be a sign of good things that the bats could be this awful, and the team can still win ball games. And it should improve. Carlos Correa will get better; Jose Miranda will get better; Christian Vázquez… well, he has his own problems, but no one can carry an ISO of .027 forever. 
This is all to say that it's getting better all the time. No one in the AL Central is even close to having a positive run differential, and that seems unlikely to change soon; those teams stink. It hasn't been aesthetically pleasant baseball at times, but it's still winning baseball, and they've often found themselves playing truly competitive ball against MLB bullies for the first time in a while. Maybe they'll break through and turn elite, and maybe they won't and stay an 85-win team for the rest of the season. All I know is that it'll probably be fine.