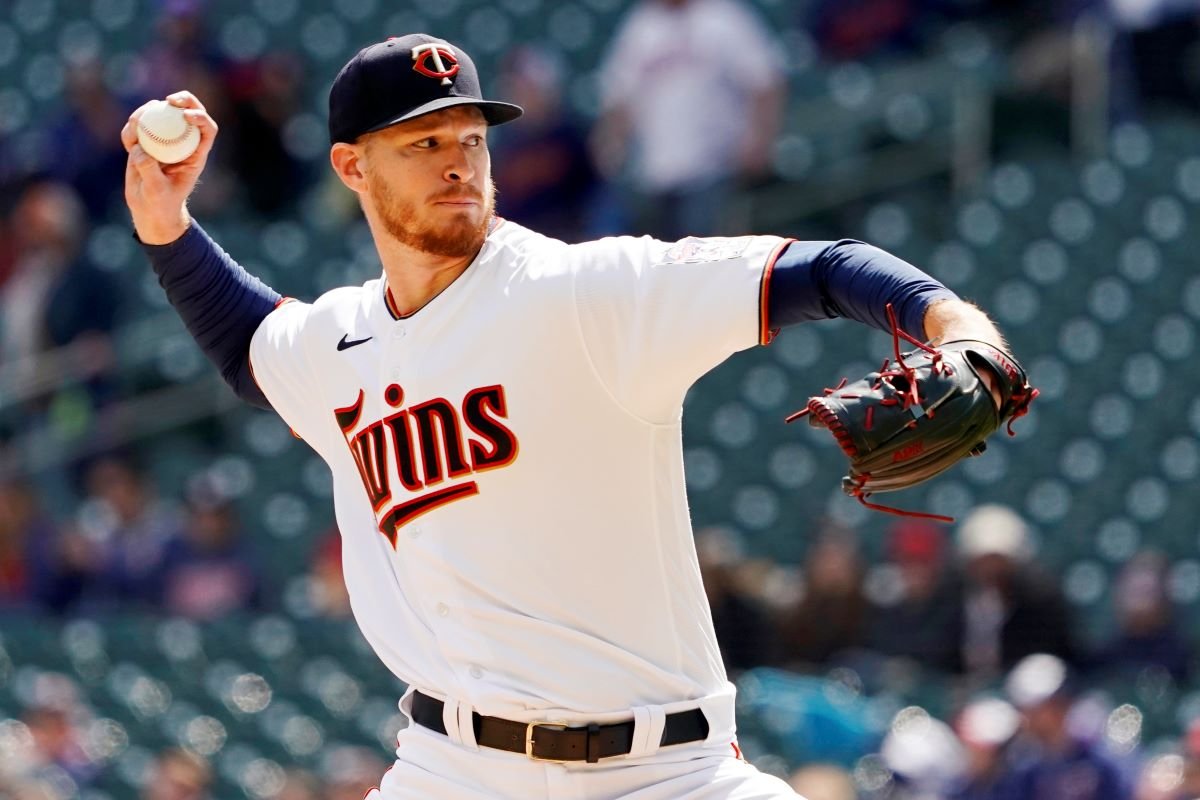 Image courtesy of Nick Wosika, USA TODAY Sports
Bailey Ober has found himself on the outside looking in regarding the Opening Day rotation. With the additions the Twins have made the last few seasons and the return of Kenta Maeda, the 6-foot-8-inch right-hander seemed to have lost his job. It's certainly about health more than performance, but Ober's spring thus far may push the Twins into making a difficult decision.
Bailey Ober is the one homegrown starting pitcher the Falvey regime has produced that can be considered anything near "established". That definition has to be used loosely, as his health has been a significant question mark. Ober's size and frame have cost him significant time in his six professional seasons, topping out at 108 innings in 2021. It's those health issues that have factored into the Twins trading for five starting pitchers during the last two seasons. The team's inability to count on any significant amount of innings is a concern. He's showing this spring that he's at 100%, and that could and probably should force the Twins to bring him north with the big league club for Opening Day.
His velocity is up, and his offspeed pitches look dominant thus far this spring. With a track record of such a limited workload in his career, it can be argued that healthy innings shouldn't be burned in St. Paul. So how could Ober find his way onto the Opening Day roster?
Injury Opens A Spot
It's worth noting that finding space for Ober isn't an issue as of now with plenty of spring training time remaining. We can't forget the injury-riddled 2022 season in regard to the possibility that a starting pitcher could still find their way to the Opening Day IL, including Ober. Many times when we ask where someone fits in, the problem solves itself. Hopefully, it doesn't, but Ober is insurance for the possibility that it does.
He Outright Wins The Job
The Twins haven't alluded to any kind of formal rotation battle going on, but if there was, it would likely be between Ober and Kenta Maeda. We're talking about a ridiculously small sample of spring training stats, but it would be hard to argue that Ober hasn't looked much sharper this spring. Having only thrown six innings in three outings, Ober has struck out six and only allowed two baserunners with his velocity up across the board. 
Maeda on the other hand has looked rusty as should be expected following his Tommy John recovery. In his 5 2/3 innings. He's struck out four and walked five. His velocity continues to sit in the danger zone of around 90 mph.
Could the Twins be swayed into going with Ober and pushing Maeda out of the rotation? It's worth noting that he showed signs of falling off in 2021 before injuring his elbow. Maeda has also pitched effectively out of the bullpen before where his offspeed pitches could be used more effectively. It may be a long shot, but it may be a possibility worth keeping in mind during the last few weeks of spring training.
Six-Man Rotation
The Twins are considering a six-man rotation more seriously than ever. While it would cost them an arm in the bullpen, the concept makes a lot of sense in order to give an extra recovery day to a rotation full of health-related landmines. The question in this scenario becomes "How long do they stick with it?". This could also answer itself very quickly due to either health or performance.
In this situation the Twins keep all six of their possible Opening Day starters stretched out to ensure they still have five viable arms should one go down with an injury. While it's a bit unorthodox, a six-man rotation would give an opportunity to start to all six pitchers who at this point are deserving. While Maeda's spring has been questionable thus far, it's hard to put much stock in the numbers he's putting up, and this would give him an opportunity to show what he has left in the tank. It seems to be the best option for all parties involved if the Twins are willing to sacrifice a relief pitcher.
How it all will play out remains unclear, but the Twins had a very simple solution to their unusual stash of depth in the rotation, and Bailey Ober has shown up to camp and made it complicated. Should Ober go to Triple-A and wait for an opening in the big leagues? Should he earn an Opening Day spot should his good performance continue? Let us know below