Posts

18

Joined

Last visited
About Dave Lemke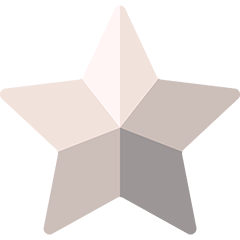 Recent Profile Visitors
The recent visitors block is disabled and is not being shown to other users.
Dave Lemke's Achievements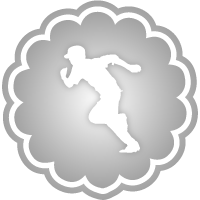 Prep Ball (1/14)
Rare
Recent Badges
42
Reputation
It is sometimes frustrating to listen to the calls for players who can help from the minors. Lately that has been Funderburk, Lee, Martin, Stevenson, Williams, Camargo and Prato aming others. Each of these players could maybe help. But eveyone of them is not on the 40 man. Hence someone needs to be removed from the 40 man to make room. Some people just don't seem to get that! Also the calls to trade Buxton even though he has a no trade clause, but that is a different gripe!

Other than the possibility of moving Alcala to 60 day IL what other possible openings do you make on the 40 man roster. Letting Gallo go is a possibility I guess, but FO doesn't seem inclined to do that. Who else gets exposed to waivers?

Both TV and radio announcers have brought up that Kepler's swing is shorter and more compact than previously. Allowing a quicker swing and a little more trajectory on contact. Sounds like Kep and Popkins have been working on swing for awhile. Hopefully the recent results are sustainable.

chinmusic reacted to a post in a topic: Has Emilio Pagan Atoned for Past Sins to Live Up to FO Expectations?

Brandon reacted to a post in a topic: Has Emilio Pagan Atoned for Past Sins to Live Up to FO Expectations?

You mean like last night when he comes in with a one run lead and strikes out two and throws a 1-2-3 inning on 9 pitches? Sounds like a high leverage situation to me!

Try looking at the box score. I see at least 3 players that have played in the majors. Not to mention 6 of them are hitting over 250 at AAA at the moment.

Gee whiz, it is amazing we won today. Rocco had Farmer in against a righty instead of Gordon. Hitting in the 6 spot nonetheless. Who gets the game winning hit? Guess Rocco must just have gotten lucky I guess! This must be the makeup for losing by one without Buxton in the lineup! Not saying Rocco is infallible but he is better than either of us! .

Don't know that I've seen any problems with Buxton health-wise. Especially tagging and scoring on the short fly ball the other day. That said lets trust Rocco and the training staff to know what individual players need.

I get so tired of the Rocco doesn't know what he's doing angle. He catches it for not playing Buxton x number of days in row. But if Buxton had played and pulled a hamstring trying for an extra base the line would be that he should have given him the day off. Can we let the people in charge such as Rocco and the training staff decide on when and who gets a day off please?

Until Polanco and Kirilloff get back they are going to need all hands on deck. Including Kepler playing right field. If you look at the league batting average from last year 230 with some pop and great defense looks pretty good!

Time has changed from what used to be true power positions. 1st, 3rd, corner outfield used to be power positions. 2nd, ss, cf and catcher used to be defense first. Not as true as it used to be. If Kepler can average 230 with 15 to 20 hr power his defense will make him a valuable player in any lineup.

Only 2 off days in April. A 6 man rotation could have some merit for April at least.

Whether it is Dobnak or Sands or someone else that is exactly what you want from a long man. Keep the other team in check and give the offense time to try and come back.

I dont see why a lot of people seem to think first base is a place to put an inept defensive player. Having played first myself it is not as easy as some people make it out to be.

Again Baseball Trade Values, which isnt perfect, but this is accepted there. Arraez and Kepler for Cabrera and Meyer.