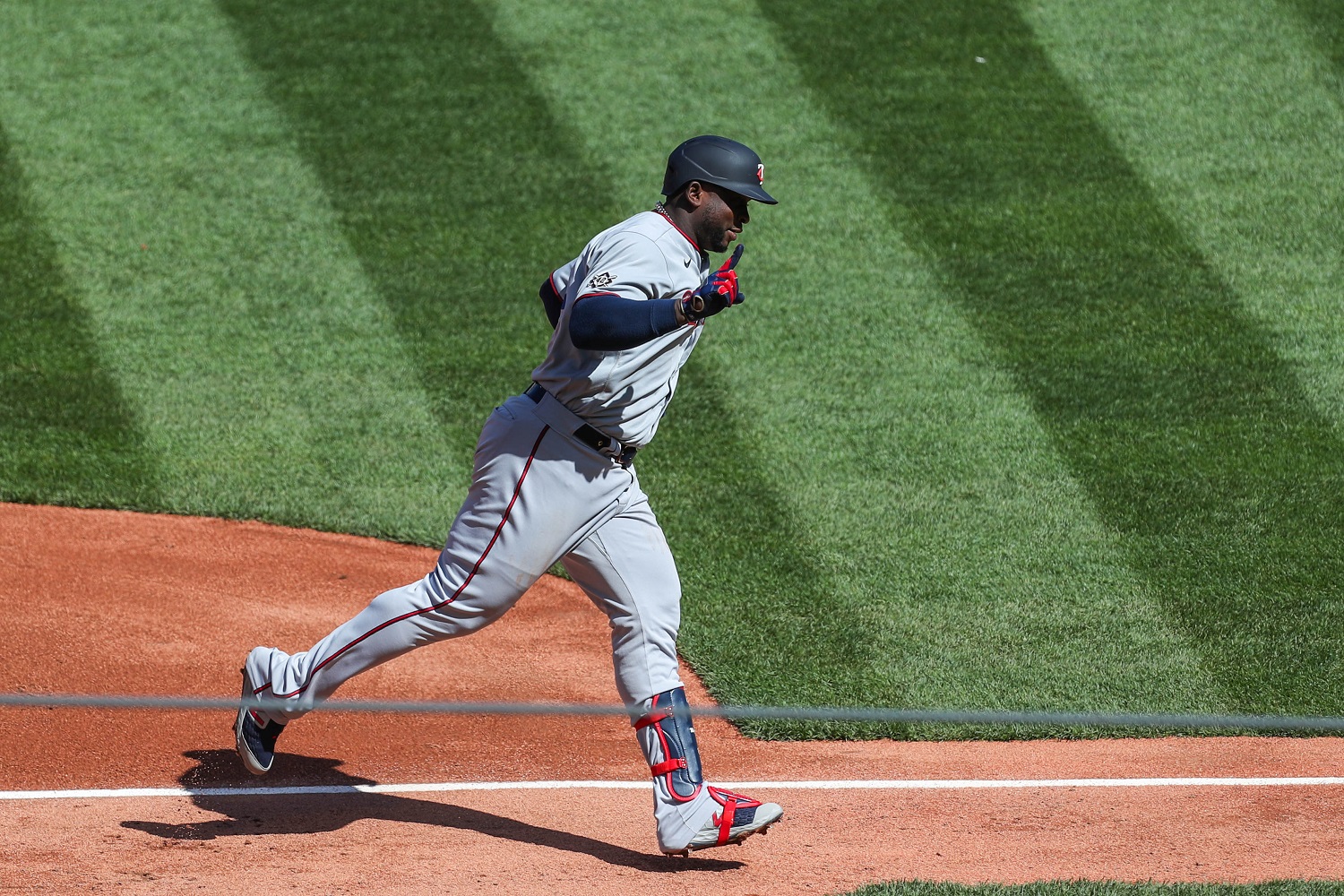 Image courtesy of Paul Rutherford-USA TODAY Sports
Obviously neither Kennys Vargas or Miguel Sano were ever going to become the next David Ortiz, but both were lazily compared at every juncture. As big-time sluggers that failed to realize much of their potential for Minnesota, it was low hanging fruit to bring up that suggestion. Their careers are not at all the same, and Sano's tenure with the Twins only ended last season. Entering 2023 though, both find themselves at a crossroads.
On Thursday, the Cincinnati Reds signed Vargas to a minor-league deal. He received an invitation to big-league Spring Training, and it's the first step on his path toward a return to the big leagues. The former Minnesota prospect hasn't played in the majors since 2017, and after a stop overseas, he has spent time in the Dominican, Venezuela, Puerto Rico, and Mexico.
Playing 85 games last year in Mexico, Vargas put up gaudy numbers. His .324/.462/.566 slash line was punctuated with 17 home runs and 17 doubles. He played another 50 games during both the Venezuelan and Mexican winter leagues, in which he recorded 10 homers and a pair of triples.
Vargas spent all of 2018 at Triple-A Rochester for Minnesota. He posted just a .752 OPS, and while the power numbers played he whiffed plenty. After being part of the 2014 Futures Game at Target Field alongside teammate Jose Berrios, Vargas never really produced more than an average big leaguer. His career 102 OPS+ was compiled across 236 games. That Futures Game also included Joey Gallo, Jorge Lopez, Michael A. Taylor, and Alex Meyer.
It remains improbable that a 32-year-old Vargas is now the best version of himself, but the Reds should hardly have an impossible roster to crack.
On the flip side, you have Sano, who was in the big leagues as recently as 2022. Unfortunately, he was so terrible that in just 29 games, Sano generated -0.9 fWAR. He tore his meniscus and tried to return later in the year, but the knee was not in playing shape and ultimately he was shut down.
A source indicated that Sano may potentially need more time yet to recover from his injury and that a mid-season signing could be likely. He has been training down in Tampa, Florida this winter, and a workout is now on the horizon. Darren Wolfson reports that Sano will host scouts next week.
It is somewhat shocking that Sano couldn't find a deal for 2023 before the likes of Vargas, but that is solely a reflection of where his knee is physically. Sano may be looking for a guaranteed Major League deal as well, but even with a universal designated hitter, his health and production of late have not been good at all.
Sano has shown an ability to hit at the Major League level, and he did own a 112 OPS+ in 2021. He was an All-Star back in 2017 and posted a 139 OPS+ along with 34 homers for the Bomba Squad in 2019. Despite racking up strikeouts in droves, his bugaboo has largely been facing velocity. Maybe a team believes in his plate discipline enough to give him a shot, but they'll need to see a good showing next week.
At the end of the day, neither slugger is or was ever going to come close to Ortiz. It is shocking to see Sano the one still out in the cold heading into 2023, but he also has a reputation that may precede him.