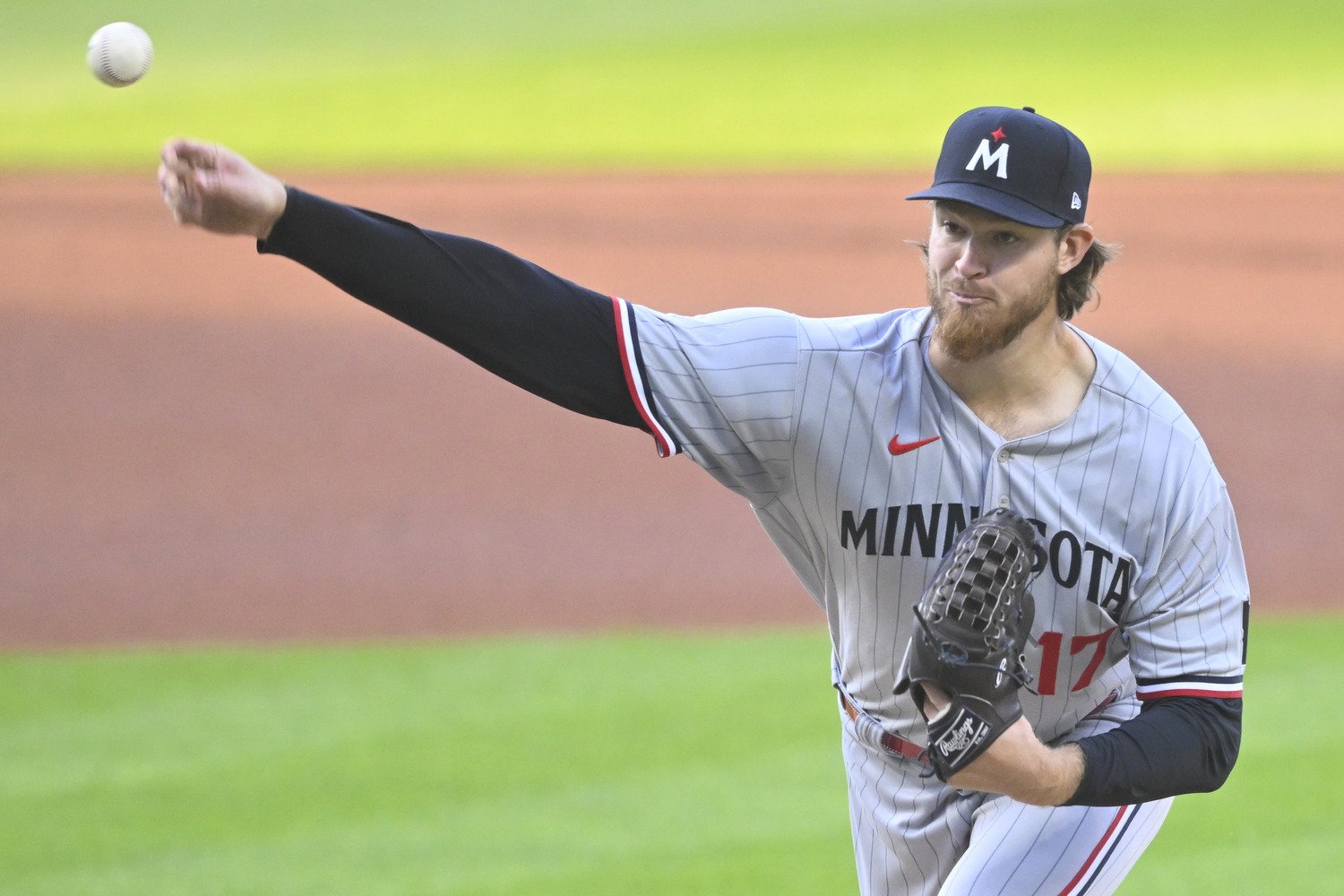 Image courtesy of © David Richard-USA TODAY Sports
When the Minnesota Twins front office flipped Luis Arraez to the Miami Marlins for Pablo Lopez, the hope was that another strong arm would present a deeper starting rotation than Rocco Baldelli or Paul Molitor ever was handed. That has appeared to be true as the Twins rank near the top in most pitching categories across Major League Baseball.
What the team wanted to see from that depth was an opportunity to supplement and push the top arms, and always have someone waiting in the wings. That can still be true, but now a few pitchers have been forced into action.
Kenta Maeda coming back from Tommy John surgery, even after having so much time to recover, was going to be questionable. He looked better equipped as a reliever, and now finds himself shut down for the time being. Tyler Mahle was acquired in a high profile prospect deal that sent Spencer Steer and Christian Encarnacion-Strand to the Reds, but his health has been a constant issue and now his total impact this season is in doubt.
It's only been 35 games and we've already embarked upon "next man up" territory.
The good news is that the Twins have those players. Bailey Ober has turned in three starts through the first 35 games of the season, and he pitched well at Triple-A St. Paul after he was disappointingly demoted. Ober was a 12th round pick by the Twins back in 2017, and they've developed him into more than just a fringe starter.
This season he has posted a 0.98 ERA through his first 18 1/3 innings, and it has come on the heels of a 16/6 K/BB. Ober was stingy with the longball last season, and he has yet to give one up this year. His tall frame allows his pitchers to get on hitters quickly, and thinking he had pitched well enough to make the club out of camp could keep him hungry to force never being sent back cross town.
Ober isn't an ace by any means, but he's probably a true number three starter and the Twins have him under team control through the 2027 season. He won't hit arbitration until after 2024, and keeping rotation spots open was part of the plan so that someone less expensive could fill in.
Joining the tall righty is a local product in the form of Louie Varland. We saw Varland make his debut last year against the New York Yankees, and he has already taken a pair of turns this year. As a 15th round pick out of Division II Concordia University, St. Paul, his story is one of complete development.
Varland has continued to increase velocity and rise the prospect ranks for Minnesota. He overtook former top pitching prospect Jordan Balazovic last year, and sits ahead of Jose Berrios return, Simeon Woods Richardson, on the pecking order as well.
The early returns for Varland this season have not been as good. Giving up four homers across his first 10 2/3 innings, he's already matched the number he allowed across 26 innings last year. With a 14/3 K/BB he has shown strong command, but keeping the ball in the yard a bit more is something that can take him to the next level.
Both pitchers should get a significant opportunity to stick in the rotation with their teammates sitting on the injured list for a substantial amount of time. Minnesota wasn't planning to see who would slot in alongside of Pablo Lopez and Joe Ryan for a while, but Ober and Varland can begin to cement their case.
Sonny Gray, Maeda, and Mahle should all be expected to play elsewhere next season. Chris Paddack is under contract but is returning from a second Tommy John surgery. The Twins being able to sort out how much reliability they have from in-house options is a must, and now they'll see what can hopefully continue to be one of the better units in the sport.