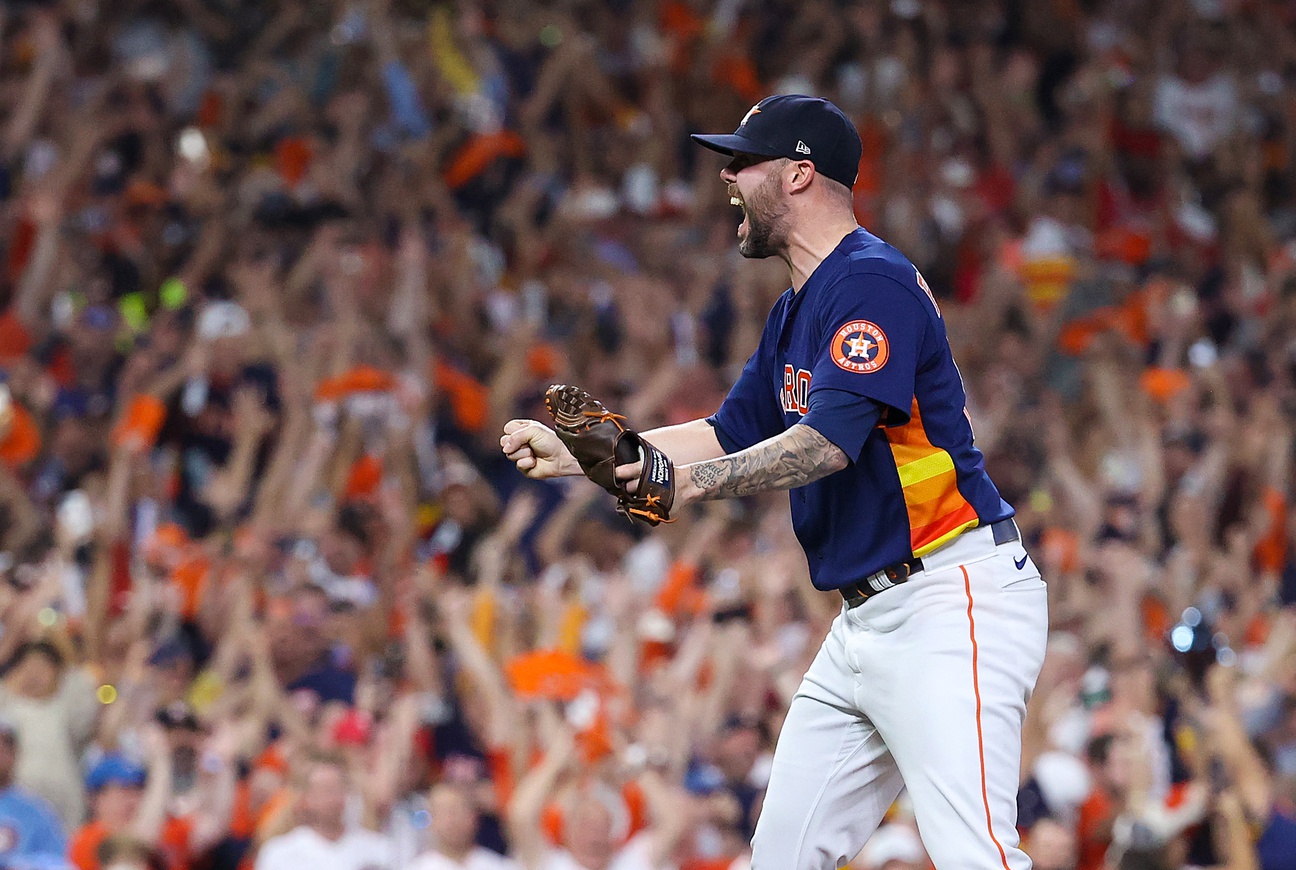 Image courtesy of Troy Taormina-USA TODAY Sports
Liam Hendriks and Ryan Pressly spent one season pitching together on the Twins staff. It was 2013, when Pressly had just joined the club as a Rule 5 pick, and Hendriks was playing out the string with the organization that first signed him. 
At the time there was no indication we were looking at two of the future biggest relief stars in baseball. Hendriks posted a 6.85 ERA in 47 ⅓ innings and was waived in December, owner of a 5.31 FIP and 5.8 K/9 rate through 156 big-league frames. Pressly was moderately effective as a rookie long reliever, tossing 76 ⅔ innings at a 3.87 ERA but with an underwhelming 49-to-27 K/BB ratio. He might not have hung around the majors all season if the team were not compelled to do so by his Rule 5 status.
I don't really blame the Twins for moving on from Hendriks, though it would've been nice to see him at least audition in a short-burst relief role first. When they waived him, he was claimed by the Cubs, who themselves waived him 10 days later. The Orioles, who claimed him from Chicago, followed suit by waiving Hendriks in February. 
Hendriks landed with the Blue Jays, who traded him to Kansas City in July. The Royals then traded him back to Toronto in October. Three weeks later, the Jays turned around and traded him to Oakland. You still keeping track? Me neither.
Needless to say, it took a lot of scenery changes for Hendriks, and a lot of teams had him in their grasp (however briefly) before he finally settled in for the A's and began reaching his full form as the best reliever in baseball. 
Pressly, on the other hand, was already reaching his full form when the Twins decided to trade him to Houston at the 2018 deadline. This was a very different situation and one much more worthy of dissection.
There seems to be a misperception that Pressly was a poor performer in Minnesota who instantly flipped a switch to become elite with the Astros, but that's not really the truth. 
Pressly's development with the Twins was a slow and gradual process. With each passing season, his velocity would nudge upward a bit, along with his strikeout rate. Under two different managers and three different pitching coaches, Minnesota stuck with Pressly through some fairly uninspiring seasons, all in the hope he'd eventually reach the dominant peak they long envisioned.
In 2018, he did it. All that time and work finally paid off. By now Pressly was averaging 96 MPH with his fastball and decimating opposing hitters. 
In 47 ⅔ innings with the Twins he had a 13.0 K.9 rate and a 17.9% swinging strike rate. Those numbers ranked ninth and fifth in all of baseball, respectively. He had a 2.95 FIP at the time they traded him. His spin rates were off the charts. It's easy to see why the Astros came calling.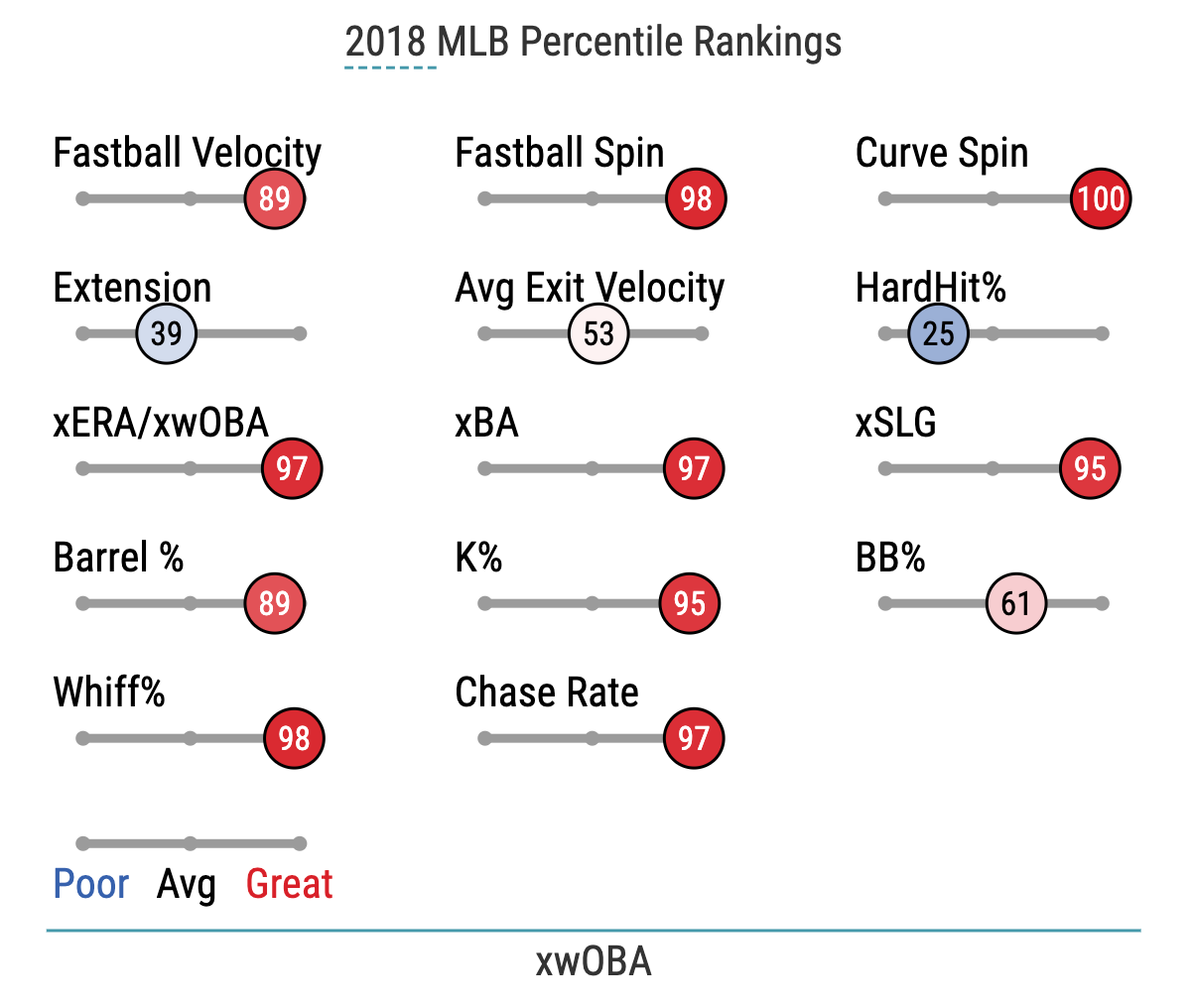 Unlike the rest of their deadline sell-offs in 2018 – including the Eduardo Escobar trade that brought in Jhoan Durán – the Twins were not motivated to move Pressly, who still had another year of team control remaining. But they liked Houston's offer of Jorge Alcalá and Gilberto Celestino enough to pull the trigger. 
A reasonable decision at the time, especially considering the general volatility of relief pitchers. But with the benefit of hindsight, we can say that this trade has been an abject disaster for the Twins thus far. 
Alcalá and Celestino, to their credit, have both reached the majors, and the book is far from written on them. But neither has proven to be a major impact player yet, while Pressly has gone on to become one of the most impactful relievers in the league – and one the Twins could've desperately used over these past four years. 
Late-inning relief has been perpetual thorn in the organization's side. Thrust back into championship contention sooner than expected in 2019, the Twins found themselves short-handed in the bullpen, and traded for Sergio Romo and Sam Dyson at the deadline. Minnesota still got swept out of the postseason, with relievers taking the brunt of the negative WPA.
In 2020, the bullpen was actually a big asset through the 60-game regular season, but again it was the relief corps (namely Romo) lapsing severely in the playoffs. I'll never waver that Minnesota's offense bears most responsibility for that miserable 0-5 stretch in October of 2019-20 (and the team's long-running playoff woes at large) but the fact remains: they ran out of guns in crunch time. 
Meanwhile Pressly was emerging as an All-Star annihilator for the Astros – not to mention a big-time postseason performer.
The 2021 and 2022 Twins seasons were tanked largely by dreadful bullpens, with the main culprits being veteran pitchers targeted as late-inning replacements to fill Pressly's void. 
By now it seemed no matter which route the front office went in seeking bullpen help – signing a steady established name (Alex Colomé), trading for a buy-low candidate (Emilio Pagán), trading for a buy-high candidate (Jorge López), sticking with their staples (Tyler Duffey), moving on from their staples (Taylor Rogers) – they could do no right. Their lack of late-inning dependability became a major hindrance, a chronic momentum-killer and source of angst for fans.
Through it all, Pressly just kept on dominating for the Astros, like almost no other reliever in baseball. With his help, Houston went to the World Series three times in four years, and just won it.
Now, there are a number of counterarguments people could make (and have made) to refute the idea that Minnesota blundered with this move. To me, they all ring a bit hollow:
They didn't have the coaching staff to unlock Pressly at the time. It's not exactly a big secret that manager Paul Molitor and bullpen coach Eddie Guardado were widely viewed as ineffective at translating and embedding analytics principles for players. I would respond that while these coaches might have been inherited by the current regime, baseball ops still controls who is on the staff. And, four months after Pressly was traded, Falvey would install his own new group led by the analytically-inclined Rocco Baldelli and Wes Johnson. If the Twins recognized what they had in Pressly, they could've held him and brought in the right people to bring it out.
He wouldn't have thrived here like he did in Houston. One might argue that, even with new coaches, Pressly would've never reached the heights he did in Houston, where his ERA dropped from 3.40 in the first half with the Twins to 0.77 post-trade. Astros pitching coach Brent Strom is regarded as one of the best in the biz. Fair point. But in reality, Pressly only needed to stay the course to be a massive asset in the Twins bullpen. As mentioned, he was statistically one of the most dominant relievers in the league BEFORE they dealt him.
They weren't going to sign him to the contract extension Houston did. The reason Pressly is still on the Astros is because they quickly signed him to a two-year extension, buying out his first two years of free agency with a two-year, $17.5 million option. (They recently re-upped with another two-year deal.) This Twins front office hasn't shown any willingness to extend relievers, or really even to shell out multi-year contracts to them. But ... there's no reason they COULDN'T have extended Pressly, other than their own volition. I think we're past the point of deferring to this front office's stubborn adherence to a status quo that hasn't gotten the job done. 
Ultimately, any counterargument that tries to absolve the Twins of blame in ends up directing it back to them in some different way. The bottom line is that they took a measured risk in trading Pressly and, like many they've taken, this one blew up in their faces. 
I'm not saying it's some unforgivable offense. One thing I like about this front office is their threshold for risk in the name of upside. It's possible we'll rue this particular decision less one day, because Alcalá and Celestino have years of control remaining and potential left to tap. 
Also, while the overall tone of this column may be critical, it should be emphasized that the Twins deserve credit for identifying and acquiring these talents to begin with: 
They found Hendriks as an unknown teenager in the barely-scouted continent of Australia. They developed him into a legitimate prospect, who appeared in back-to-back Futures Games, and a big-leaguer. The Twins set Hendriks on the path to stardom.
They identified Pressly as a seemingly unremarkable arm in the Red Sox system, one who'd barely pitched above Single-A at age 24. They developed him from solid MLB long reliever to effective middle reliever to outstanding setup man before flipping him to Houston where Pressly completed his evolution.
The Twins have shown an eye for the right relief talent, but they've usually been unable to properly actualize it while in Minnesota. In order to escape their cycle of bullpen torment, they need to break the spell.
Twins Daily Caretakers can now download the new chapter of the Offseason Handbook, "Scouring Free Agency for Relief Help," and learn about the options available to them as they look to break the spell. If you haven't yet, sign up as a Caretaker to access all of the Handbook content as it drops!