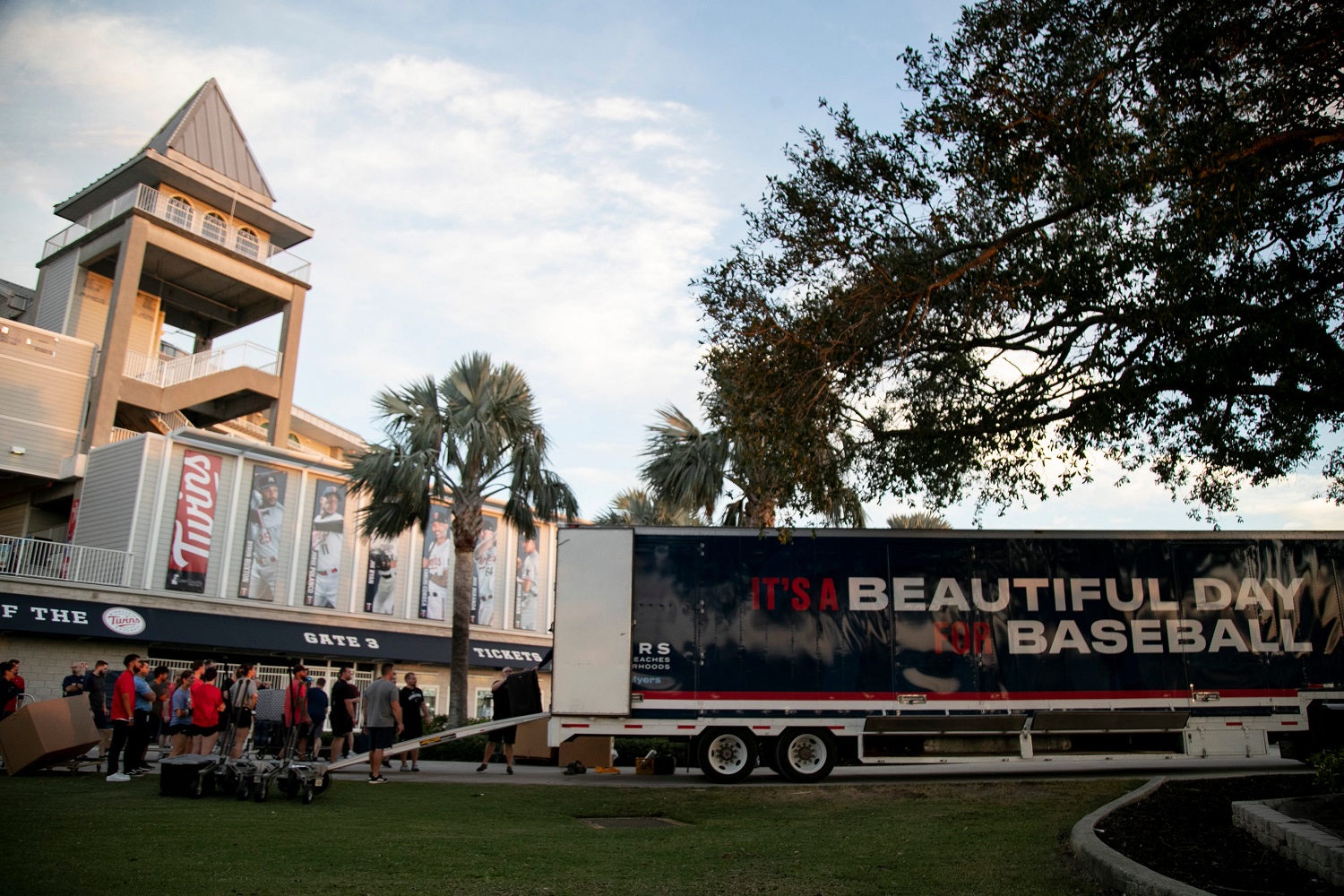 Image courtesy of Amanda Inscore/The News-Press USA TODAY NETWORK-Florida / USA TODAY NETWORK
For the Minnesota Twins, 2023 represents an opportunity to right the ship. Rocco Baldelli got off to a great start in his managerial career, but since the 2019 Bomba Squad, things haven't been the same. Despite a postseason berth in 2020, the Twins have missed playoff baseball each of the past two years. This roster looks the part of being the best we've seen in some time, and the front office now wants to see it matter on the field.
While we are still a bit away from seeing the Twins in game action, there is plenty to catch up on from the offseason.
Who's Out
From the Opening Day roster last year, just 14 players currently remain in the system. Notably, starting catcher Gary Sanchez is gone, and so too are starting infielders Luis Arraez and Gio Urshela. Minnesota flipped the arbitration-eligible Urshela to the Los Angeles Angels for prospect Alejandro Hidalgo, while Arraez's departure brought in Jorge Lopez (along with Jose Salas and Byron Chourio). The rotation will no longer see Dylan Bundy or Chris Archer among it, and longstanding organizational piece Miguel Sano remains unemployed at the moment.
For Minnesota, this roster is one of renewed belief. Although Arraez was beloved by fans, his deal brought in much-needed pitching help. It will be weird to see Sano in a different uniform if and when he ever surfaces again, but not being in the organization has removed a vein for storylines. The rotation a season ago was largely pieced together, and with both departures for the Twins still being unemployed, it's not shocking that the new group shows more promise.
Who's In
Most importantly, Carlos Correa is back. Although it took some weird twists and turns to happen, Correa is with the organization at least for another six years, meaning that his deal lines up perfectly with Byron Buxton's. A true superstar shortstop, Twins fans could watch C4 trend towards an eventual Hall of Fame enshrinement due to his exploits in the new Minnesota threads. The shortstop is also joined by a new backstop in Christian Vazquez. He is expected to start the bulk of Minnesota's games, and will push Ryan Jeffers into more of a reserve role than he saw a season ago. The outfield grabbed an addition in Joey Gallo, and while he'll need to bounce back from a down season with the Dodgers and Yankees, he adds defensive talent that could make Minnesota's outfield the best in baseball.
The rotation brings back Kenta Maeda at 100% after missing last season due to Tommy John surgery, and the aforementioned Lopez should be expected to contribute in a big way as well. The bullpen has largely gone unaddressed, but that could be an area Minnesota looks to tweak before Opening Day. Kyle Farmer was added as a fallback option, and now immediately slots in as a high-level utility player.
What Are We Watching For
This season is one for the youth. Jose Miranda is going to start at the hot corner and be expected to contribute immediately. Plenty of promise has followed Alex Kirilloff, and it's up to his wrist as to whether he can be the regular at first base. Trevor Larnach has looked the part of a true impact bat, but injuries have kept him off the field. He was solid in left field last season, but will need to show he can remain healthy. That was the major downfall last year, health, and Nick Paparesta's addition to the organization can hopefully make a quiet impact. Seeing the likes of Buxton, Tyler Mahle, Jeffers, Jorge Polanco, and any number of other players remain available should only enhance Minnesota's chances.
Which Twins player will breakout in 2023? We have seen Louie Varland win the Twins Minor League Pitcher of the Year each of the past two seasons (2021, 2022). Royce Lewis made his big league debut in 2022 and should be back this summer. Simeon Woods Richardson showed up for one start at the end of the year as well. Does Austin Martin or Brooks Lee get the call? Maybe David Festa forces his way into big league action. Although the Twins may not have the top end talent of some other organizations, their prospect depth is plenty exciting.
Many of Minnesota's regulars will remain in camp with the organization. There are a few others that will play for their native countries in the World Baseball Classic this spring. Checking out a few of them in action during more meaningful games could give fans a glimpse of how ready they are for the regular season to start.
With Cleveland having made just minor upgrades in Josh Bell and Mike Zunino, their top spot is ripe for the picking. Andrew Benintendi is a nice get for Chicago, but expecting Mike Clevinger to contribute there any time soon isn't a good bet. The division is again right there for the taking, and it starts this week.