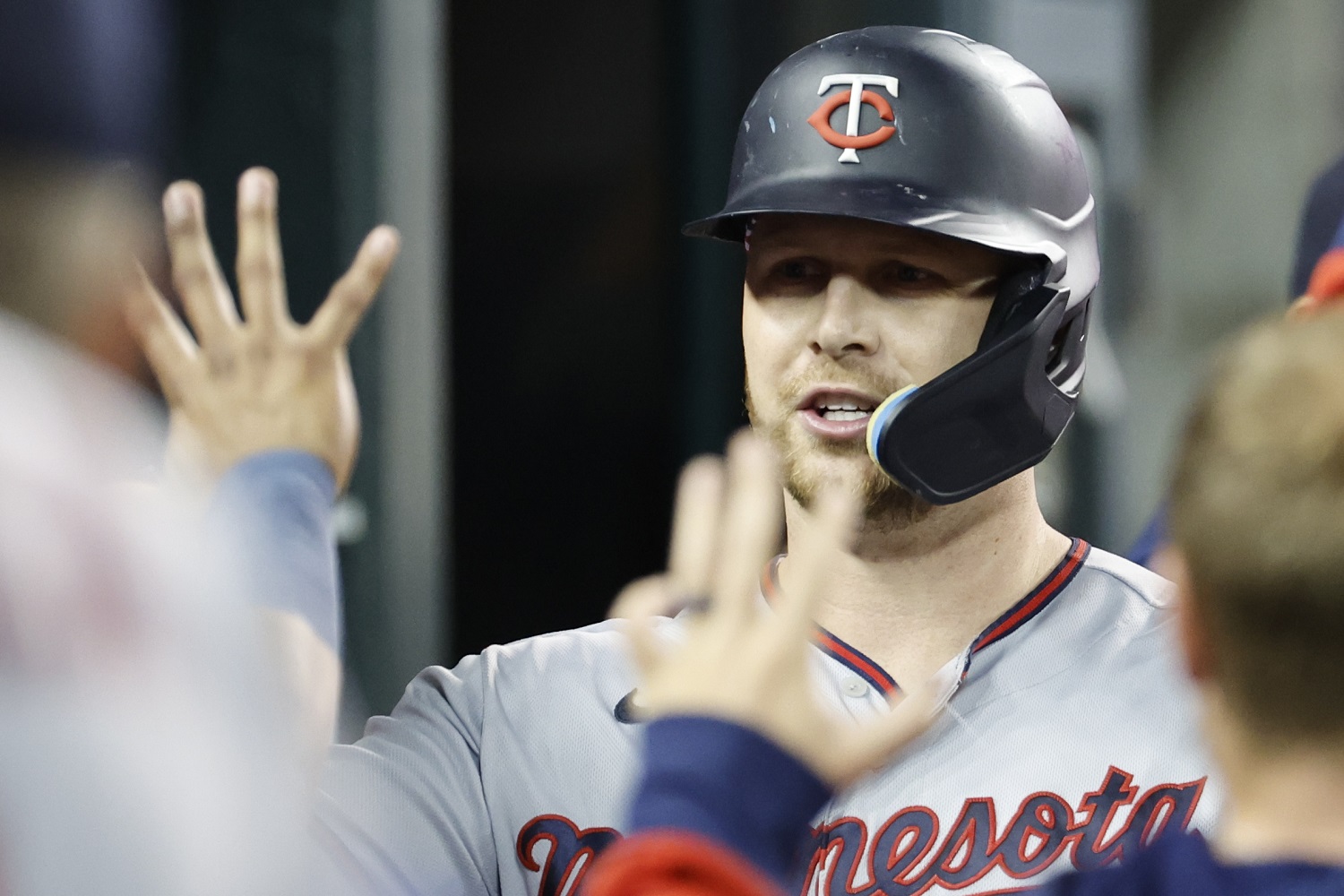 Image courtesy of Rick Osentoski-USA TODAY Sports
Last offseason the Twins traded Silver Slugger Mitch Garver to the Texas Rangers. Injury had been his bugaboo in recent seasons, and he was ultimately shut down with Texas to undergo an arm procedure. In trading Josh Donaldson and Ben Rortvedt to the New York Yankees, Minnesota opted to pair Ryan Jeffers with former standout Gary Sanchez. It did not go well.
While a timeshare was probably somewhat expected, Jeffers ultimately could've been given the keys to the kingdom. Unfortunately, he dealt with injury and ineffectiveness, playing only 67 games and posting an 86 OPS+. Looking ahead to 2023, it's basically Jeffers or bust until Minnesota's front office decides otherwise. The 2018 2nd-round pick has to show he's capable of that 119 OPS+ he posted across his first 26 games in the majors.
It's hard to make much of 2022 for Jeffers given how truncated the action was. He bottomed out with a .550 OPS through his first 39 games, but then on June 8 started a little turnaround. In his next 21 games, through July 14, Jeffers slashed .286/.342/.529 (.871) with nine extra-base hits, including four home runs. In a year in which his power had looked nonexistent, it finally arrived at that point. Then the injury happened.
Returning to a fading team in late September, Jeffers followed up a successful rehab in St. Paul by playing in just seven more games. It wasn't enough to settle in, and nothing about his production provided answers for the year ahead. Gone are Sanchez and Sandy Leon, leaving only Jeffers to assume time. Another talent will be brought in to work alongside him, but the level of that player should say plenty as to where Minnesota's front office believes their backstop situation is.
It was this front office that took a risk on Jeffers in the draft. Despite some reports and evaluations by other organizations that he may never have the defensive chops behind the plate, Minnesota took him on as a bat-first prospect. We have now seen a strong defender emerge, and it's largely been the bat that has lagged behind. That alone should give hope to an organization relying on analysis from when Jeffers was originally drafted.
For this pitching staff to be successful, Jeffers is the type of catcher they'd prefer working with. More often than not Sanchez had them working against a stacked deck, and Leon was leaned on heavily down the stretch. The front office could opt for a veteran backup in the form of Omar Narvaez, or they could make a big splash and land a starting type akin to Sean Murphy or Danny Jansen. There are ways for the roster to work with either path, but plenty will be said about the current prognosis of Jeffers in relation to whatever option they choose.
There was a time that Jeffers and Garver held down the position almost as well as peak Joe Mauer did. Minnesota hasn't had that consistency since the future Hall of Famer moved to first base, however, and they'll be looking for a much better outcome from behind the dish in 2023.