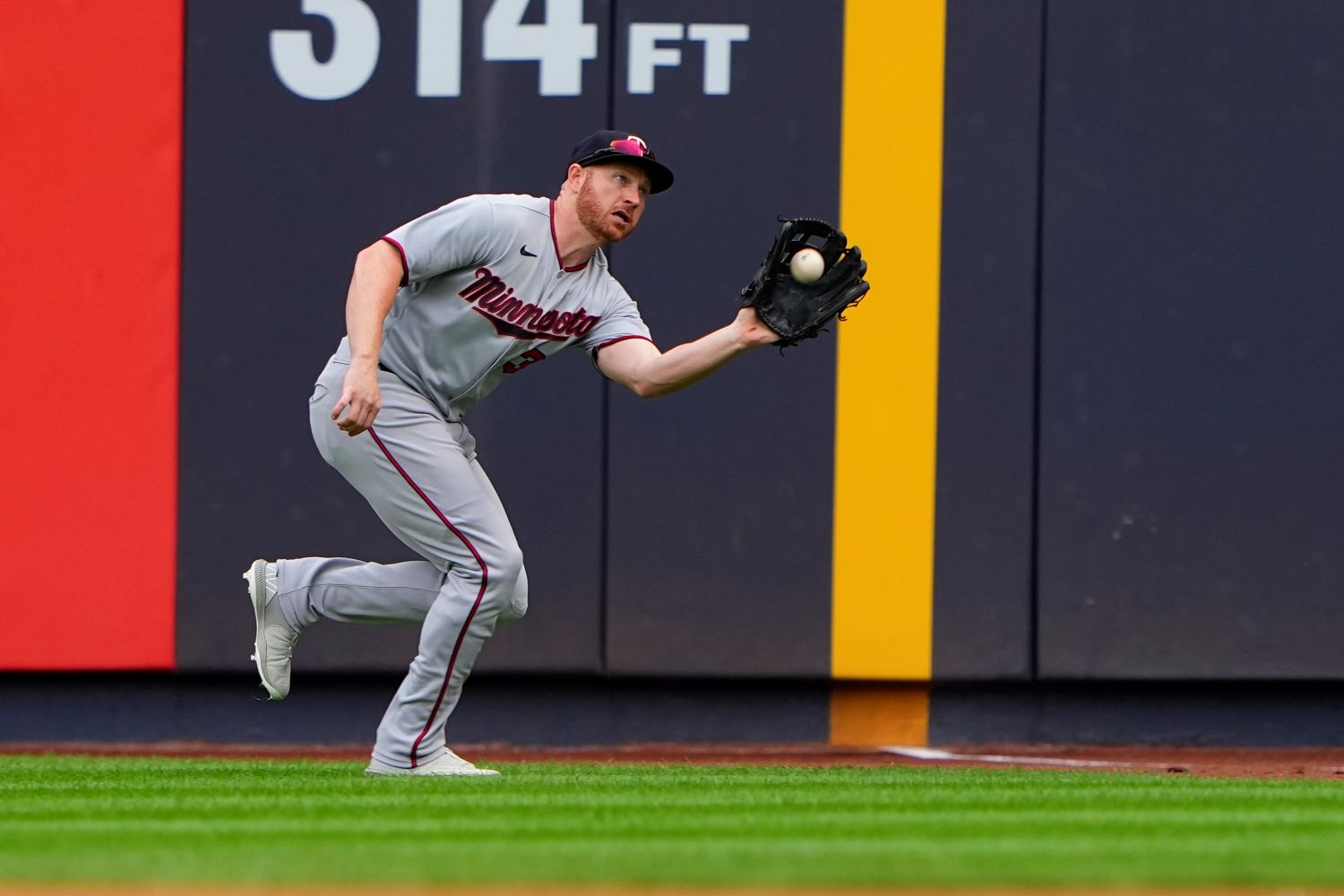 Image courtesy of Gregory Fisher-USA TODAY Sports
Over the weekend, Derek Falvey told reporters that Jorge Polanco is behind on his preparation for Opening Day. The team has other options to take his spot at second base, but he isn't the only injury concern. Alex Kirilloff recently started playing in minor league games, and there is still a chance he will start the year on the IL. Here is a look at some players that still have a chance to come north with the Twins next week. 
Kyle Garlick, OF/DH
Twins fans are familiar with Garlick since he has played over 100 games for the club in the last two seasons. He missed some time with a wrist injury in 2022, but the Twins signed him to a one-year, $750,000 contract that will pay him significantly more than the Triple-A minimum salary. Over the last two seasons, Garlick has hit .233/.283/.446 (.728) with 11 doubles and 14 home runs. Those numbers don't tell Garlick's entire story. The Twins were forced to use him regularly last season because of mounting injuries. He should only bat against left-handed pitchers, where he had an .805 OPS in 82 PA. The Twins like Garlick, and there is a good chance he will be back in the big leagues in 2023. 
Jeff Hoffman, RP
The Twins signed Hoffman at the end of February to a minor league deal that includes multiple incentives if he's on the big-league roster. Last season, he made 35 appearances for Cincinnati with a 3.85 ERA and a 45-to-23 strikeout-to-walk ratio. Hoffman has the inside track to the final bullpen spot after the Twins optioned Trevor Megill to the minors and placed Dennis Santana on waivers. In four spring appearances, he has an 8-to-3 strikeout-to-walk ratio with increased velocity and the ability to pitch more than one inning. Hoffman has previously started games, and Rocco Baldelli has discussed his desire to have a long-man in the bullpen. Hoffman can serve multiple purposes for the Twins, so he will make the Opening Day roster. 
Willi Castro, UTL
Castro has played multiple positions for the Twins this spring and posted some impressive offensive numbers. Through his first 11 games, he went 9-for-29 (.310 BA) with five extra-base hits and a 1.049 OPS. Over the last two seasons, Castro has been a regular for the Detroit Tigers, playing six different defensive positions. He has hit .230/.278/.359 (.637) with an 80 OPS+ since the start of the 2021 season. With multiple injury concerns, the Twins might like his defensive versatility as a bench option. However, his offensive numbers this spring might be a mirage, and Minnesota might want someone with a different offensive skill set on the roster. 
Tyler White, 1B
White hasn't played at the big-league level since 2019, but the Twins might want that streak to end so he can add first-base depth. Entering play on Tuesday, he is hitting .250/.382/.429 (.811) with three extra-base hits in 34 PA this spring. Last season, he split time at Triple-A for the Brewers and the Braves. In 103 games, he hit .230/.357/.412 (.769) with 13 doubles, two triples, 16 home runs, and an 88-to-70 strikeout-to-walk ratio. White had an .819 OPS against left-handed pitching in 2022, so the Twins could use him in a similar role to Garlick, with him filling in at first base. 
Will any of these players be on the Opening Day roster? How would you rank their chances of coming north with the club? Leave a COMMENT and start the discussion.