Posts

304

Joined

Last visited
Recent Profile Visitors
The recent visitors block is disabled and is not being shown to other users.
KirbyHawk75's Achievements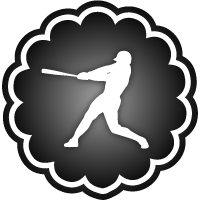 Draft Eligible (3/14)
Recent Badges
234
Reputation
I just want Lewis to have a positive MRI today. Keep checking phone at work for updates. This team is just not the same without Royce.

3 Twins on it: Jenkins #16 Lee #18 Rodriguez #53

They were aggressive last year and look at how that turned out. We can't afford losing prospects.

I know it's boring, but I have been on record saying I would rather the Twins do nothing unless they trade a current player like Larnach or Keplar. We lost way to many prospects last season. We are not a World Series team. Maybe we can make the playoffs, win one game, and break the losing streak? This team is not worth losing prospects.

As a youtubetv subscriber I really hope this is the Twins' last year with Bally.

I am probably in minority, but we gave up way to many prospects last year. I don't see any playoff success this year. Just play the young kids AK, Julian, Lewis, Wallner, etc. I would be ok with trading Larnach for a reliable reliever, but no prospects!

Does he have any chance of winning AL Rookie of the Year? To be honest, other than the Twins and my fantasy I have not had the time to follow MLB as much as usual.

Still the case. NBA is pretty bad too.

Great Garlick time. We are running out of players and it is barely mid April.

I am really happy for the kid. But seriously, how do so many Twins get hurt season after season? And another thing that bothers me is a player gets hurt and they say he is day to day. And then they sit out a week, then get put in the IL and are out for two months. This is 4 Starters out and a fifth (Correa) is also "day to day" which means he will be out till the All Star Break. Plus, I love him, but Buxton is due for a visit to the IL.

These are the Twins we are talking about. 3 projected Starters in the lineup are in the IL (Kirlioff, Polanco, Kepler), two other starters are hurt (Correa and Gallo). Buxton is due. There will be more injuries unfortunately, he will be called up soon.

Another year another year of a lot of injuries.

KirbyHawk75 reacted to a post in a topic: What Happens Now that Bally Sports' Parent Company Missed a Payment to the Twins?

Not near as bad as the Gobert trade.

That article made me sad.