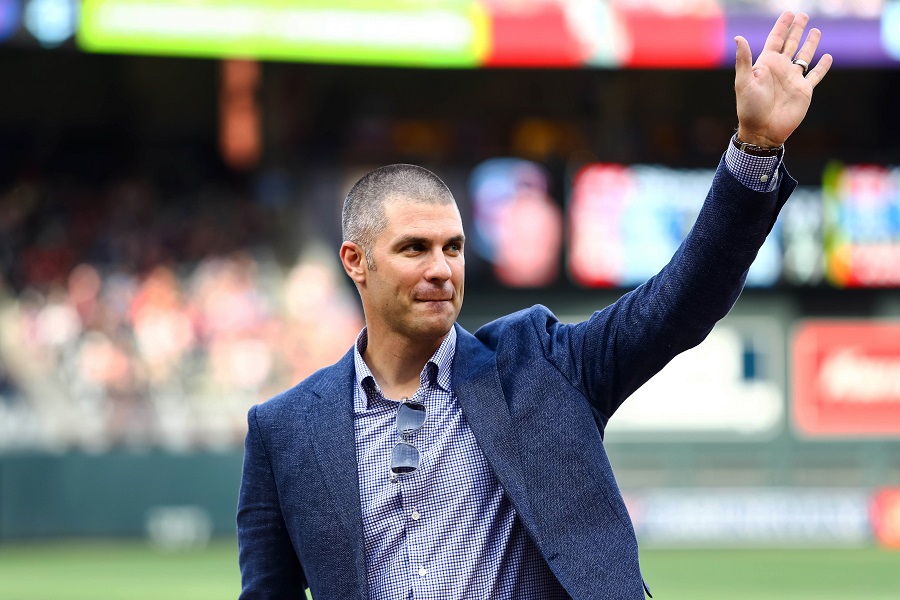 Image courtesy of © David Berding-USA TODAY Sports
It may seem like just yesterday that Joe Mauer donned his catching equipment one last time before saying farewell to a roaring Target Field crowd. But it's now been five years since his 2018 retirement, meaning the lifelong Twin is eligible for Baseball's Hall of Fame.
And for the most miserable bastards in Minnesota, it couldn't come soon enough.
"As much as I hate to admit it, I've missed him since he retired," said Tom Hanson, 58. The Anoka resident and classic North Metro redass has been banned from every social media website ever created. "He's the worst baseball player I've ever seen and he should be in jail for stealing money from hard-working Minnesotans. But all the same, I've missed sending angry emails about him to our bought-and-paid-for local media shills."
Hanson, who is no longer welcome in the IHOP family of breakfast restaurants, foresees a multi-year campaign against the former American League MVP.
"The first year, I expect the baseball writers to step up and keep him out because they do that to good players, too," said Hanson. "Patriots will do the heavy lifting after that. A sustained barrage of complaints to talk radio, comments left in newspaper comment sections, skywriting. My stepson who no longer talks to me does raps on the internet, it would be nice to bring him into the fold if (ex-fourth wife) Bonnie would quit being such a [INCREDIBLY VILE EXPLETIVE]."
Hanson isn't alone.
"All I know is players used to play hurt or they didn't play," said Bruce Schafer, 62, of Dayton. "Mauer didn't even play when he was healthy and now the woke mob wants me to act like he's a Hall of Famer? Hell no."
Schafer, who frequently shares inaccurate stories about vaccine efficacy and Barack Obama's long-form birth certificate on Facebook, said the opportunity to set the record straight about the three-time batting champ is one he welcomes.
"This is like Christmas and the 4th of July all in one," said the unloved man. "There are kids out there who've never heard the term 'bilateral leg weakness' used to mock someone with a brain injury. Just another example of cancel culture going too far."