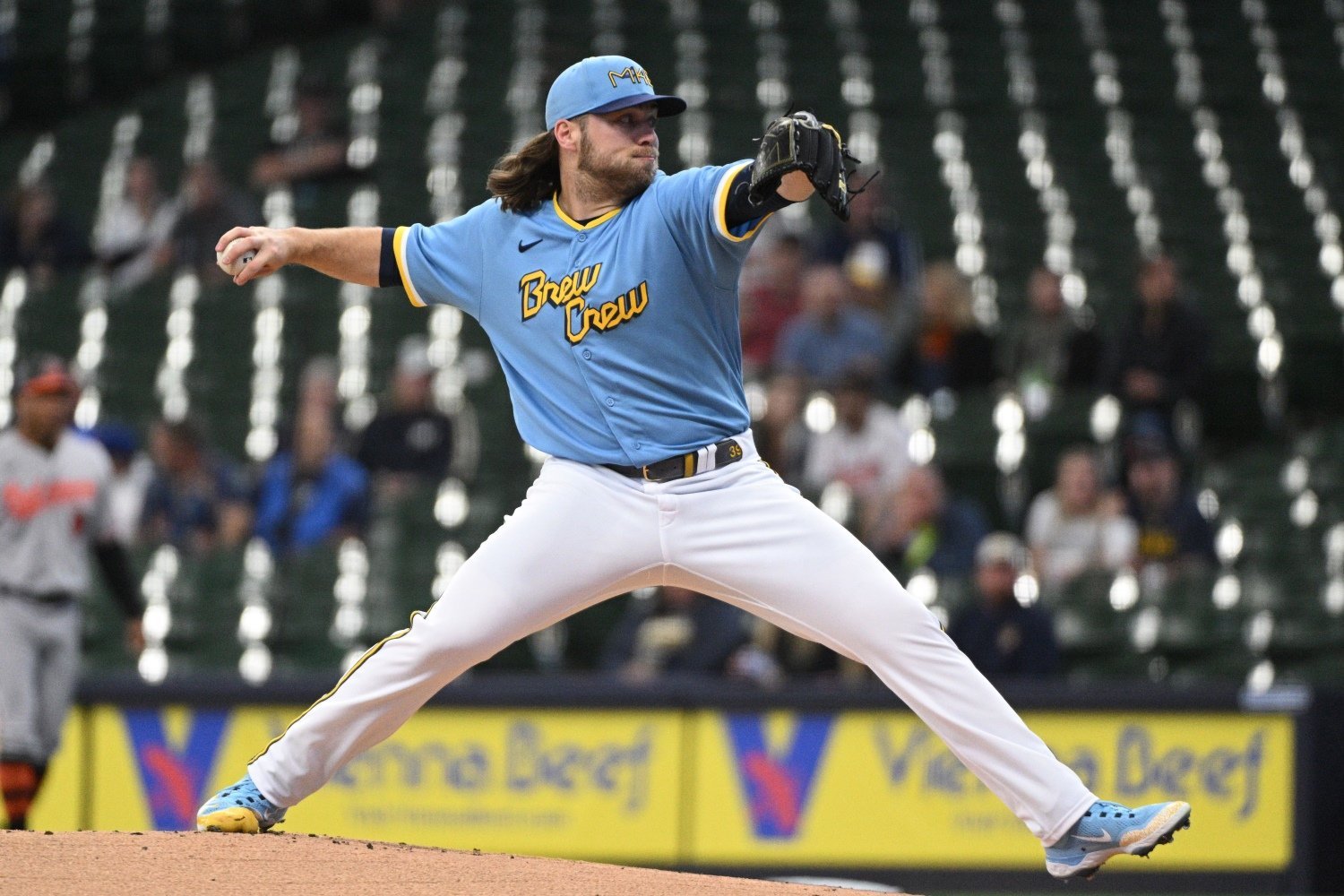 Image courtesy of Michael McLoone-USA TODAY Sports
After a successful 2023 season, the Twins have plenty to be optimistic about going forward. The emergence of talented rookies such as Edouard Julien, Matt Wallner, and Royce Lewis has given the Twins valuable flexibility and depth. On a team that doesn't have many glaring holes heading into the offseason, the Twins could package some of that depth prospect capital to fill the team's most significant needs: a top-of-the-rotation starting pitcher.
The Twins' infield is crowded and will only get more crowded in 2024. With Carlos Correa, Jorge Polanco, Alex Kirilloff, Royce Lewis, and Edouard Julien all set to return, and top prospects like Brooks Lee, Austin Martin, and Yunior Severino all pushing to potentially debut in 2024, the Twins face an excellent problem of too many mouths to feed in the infield. With some big-name starting pitchers rumored to be on the trade market, could the Twins swing a deal like last offseason when they added Pablo Lopez for Luis Arraez?
Although the offseason is just beginning, three star starting pitchers have already been rumored to be available on the trade market. Tampa Bay's Tyler Glasnow, Milwaukee's Corbin Burnes, and Cleveland's Shane Bieber are all entering the last year of team control and are set to become free agents in 2025. All three teams mentioned above have been reluctant to sign star players to big extensions, and many believe the same will hold true when it comes to Glasnow, Burnes, and Bieber.
From the Twins' standpoint, trading for one of these guys makes sense for three reasons:
The players are likely available.

They would fill a need.

The Twins have the trade capital and flexibility to get a deal done.
With stars like Correa, Buxton, and Lopez all on long-term deals and young stars beginning to make waves, the Twins have shown an ability to win right now. So why not add another horse to the stable and go all in in 2024?
To get a deal done, just like the Arraez deal, the Twins will likely have to part with some names that will disappoint some fans. Jorge Polanco would make a lot of sense to part with in a trade for a starting pitcher because he is a quality major league bat that will draw interest from other teams, and the Twins have more than enough bodies to replace his production. On top of Polanco, the Twins must part with some minor league talent. They have plenty of assets in the high minors that could be used to sweeten the deal.
Burnes will likely come with the highest price tag, as he has shown to be a consistent ace who has been able to stay healthy and pitch nearly 200 innings yearly. Glasnow and Bieber may come at a reduced price as they have both struggled with injury lately, and Bieber struggled to find success of any kind in 2023.
While more trade targets may emerge before the dust settles, the market is already starting to reveal itself. The Twins can capitalize on the depth they have accumulated at both the major league and minor league levels and acquire a top-tier arm. There's a chance it may be a one-year rental if they cannot pull off an extension as they did with Pablo Lopez, but the thought of adding one of those arms to the Twins' starting rotation is certainly intriguing.
What are your thoughts? Should the Twins go all in on a trade for 2024 or explore other avenues to fill out their rotation? Let me know your thoughts in the comments! Go, Twins!