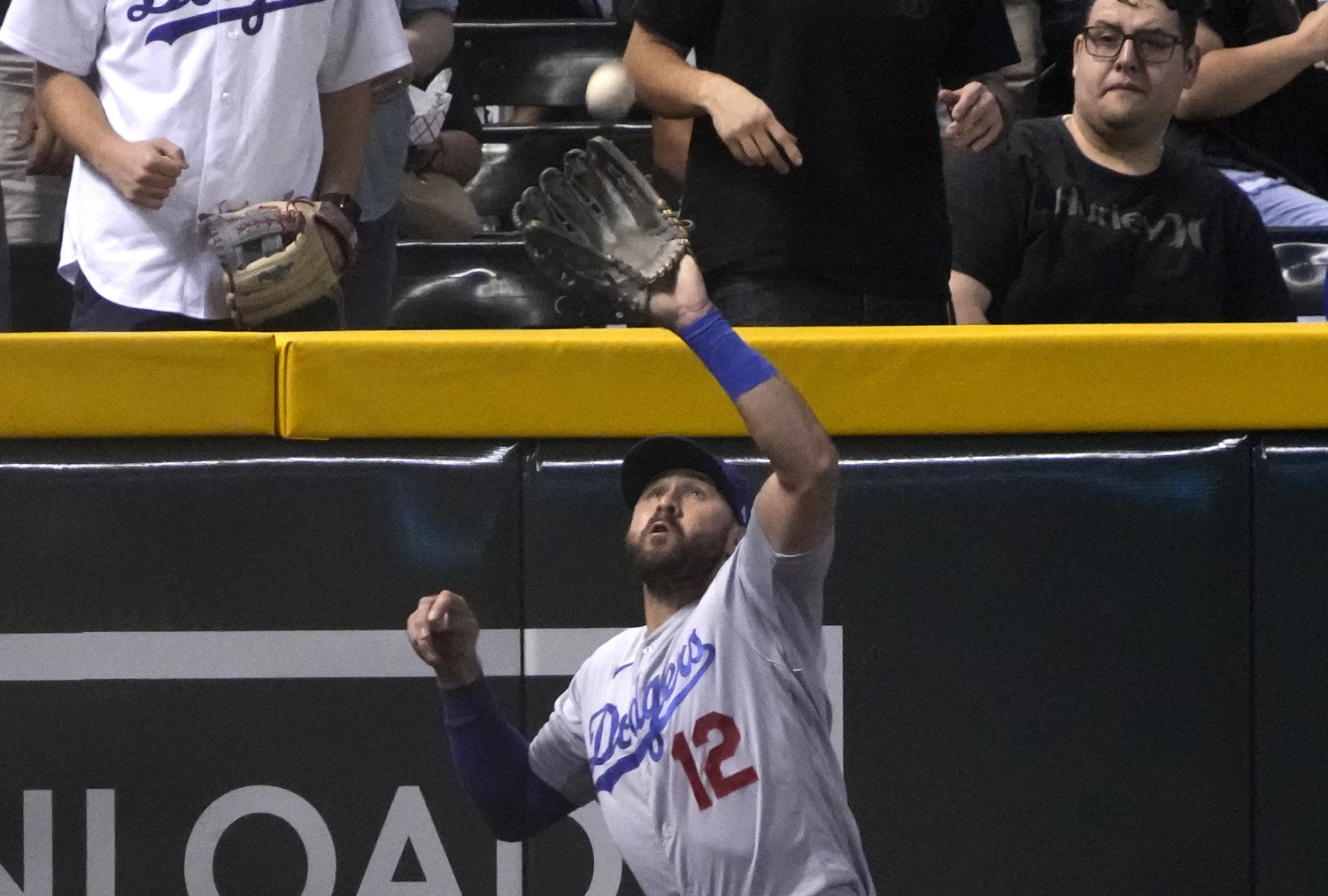 Image courtesy of Rick Scuteri-USA TODAY Sports
Neither is inherently evil, whether it's the pitch clock or your politics. The application of both is where it can get ugly quickly, and things may start to get a little awkward at family gatherings, and yes, I'm still talking about the pitch clock.
Love it or hate it, the new rules are here for 2023, and the Twins have built a team that can take advantage of the new era of baseball. With the shift changes, the pick-off rules, bigger bases, and the fact that the full season for an MLB player is roughly 150 games, the Twins used these facts to help coordinate roster moves.
The Twins offseason was a roller coaster ride for shmucks like me trying to figure out what was going on with this team. Now that the dust has settled, the picture is more visible. The front office has constructed a team with elite defense and some left-handed bats that can benefit from an open right side for the first time in their careers.
Defensively, teams with elite athletes that can cover ground and make superstar plays, rather than having a spray chart in their back pocket telling them where to play to create outs, will benefit the most. Athletes will be back making more outs, not data points. Having an elite defensive shortstop becomes way more attractive now that there will be a premium on being able to range to the left and right and make big-time throws. 
Now that shortstops can't swing to the other side of second base, we will see Carlos Correa (aka C4) ranging to his left and making that spin throw on the right side of second base a couple of times this year. I'm excited to see shortstops limited in their shifting ability and see some of the most impressive athletes in the world be able to show it off. The Twins get to be, arguably, the biggest beneficiary.
The Twins also brought in Joey Gallo, who we have seen with a wider stance, driving the ball to all fields early in spring. Even this tiny sample size is encouraging. With no shift and pitchers not having as much incentive to throw the cutter inside because there is no iron curtain on the right side, we could see Gallo finally flourish. With a simplified Gallo approach, fans may see a fun uptick from your dad's least favorite player (trademark pending).
Joey Gallo also fits the mold of the elite defenders that the team has placed a high value on; Michael A Taylor and the already-established Kepler/Buxton outfield combo may be worthy of a Soul Patrol-level nickname. The shift doesn't impact the outfield as much, but it's worth noting that the Twins attacked the defensive side of this team with the thought of improving their offense too, or the banned shift may provide that offensive uptick on its own.
Every team in the league has abandoned the idea of a guy playing 162 games. (In 2022, only Atlanta first baseman Matt Olson and shortstop Dansby Swanson played in all 162 games.) The depth and positional flexibility will make Baldelli's job pretty simple (that thought may get the old-timers to sleep at night). 
The Twins have solid defenders that can play all over. Farmer, Gordon, Solano, Gallo, Kirilloff, Miranda, and Taylor (fans will see him and Buxton in the same outfield) can all play multiple positions. So much tinkering can be done with this lineup and not lose the edge created defensively. There are quality options when a player gets a day off due to injuries, rest, or just putting the best nine out there on a given day.
The Twins aren't a finished product as it stands right now. More moves may be coming, but the Minnesota Twins will defend as well as anybody in the league as a unit. Great defense in a pitcher-friendly ballpark has the potential to be a phenomenal winning formula. It's getting to be time for the rubber to meet the road. I'm excited to start seeing the payoff of all the moves and top-tier defense returning in the MLB.
There is no doubt in my mind that Twins management took the new rules into account when building an elite defensive ball club for 2023. Regarding the rule changes, you can see the glass half empty or half full, but we should know by now that the Twins front office sees a glass that was made too big. They dealt with reality and facts and used that logic to create a competitive product for 2023.
Go, Twins!