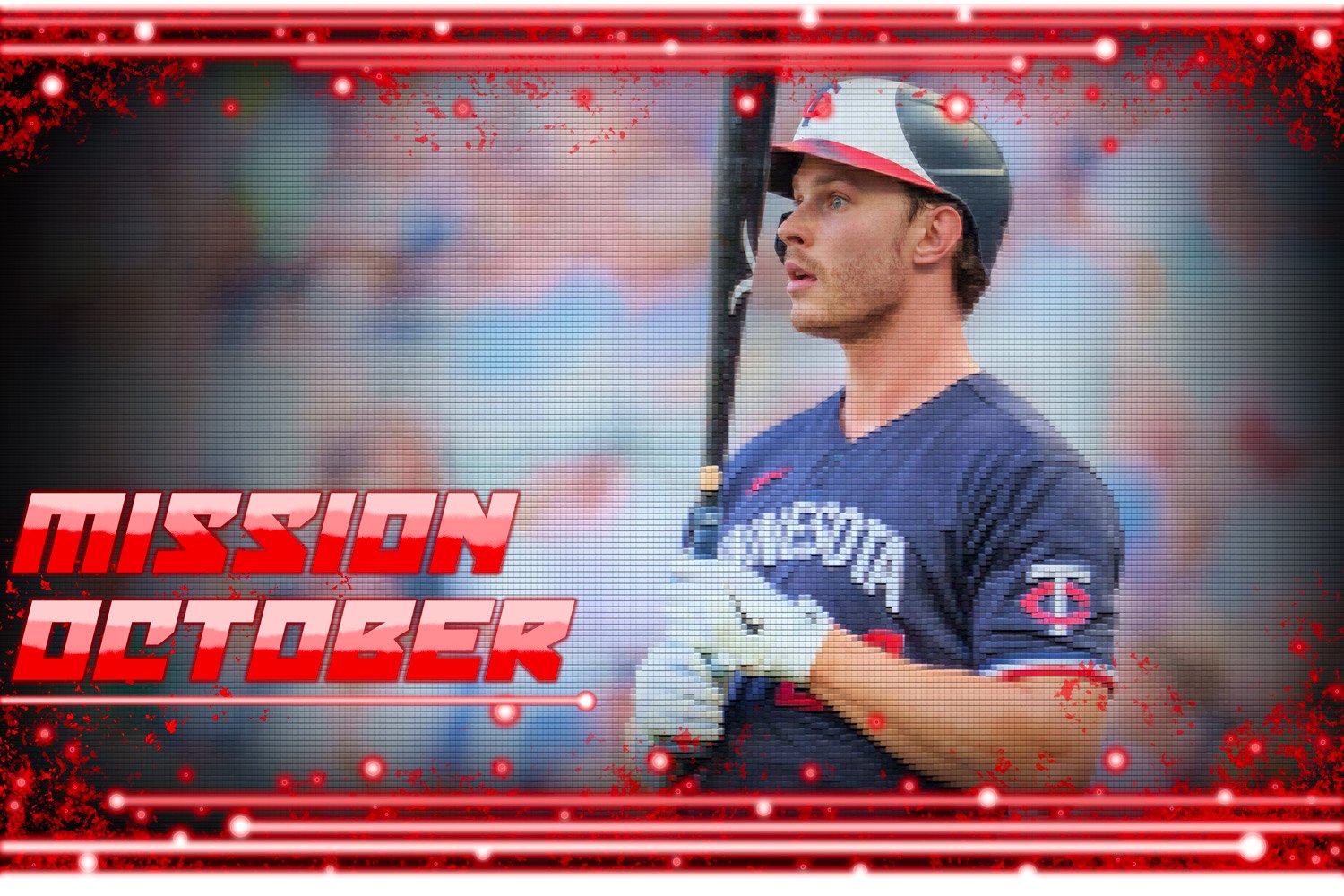 Image courtesy of Brock Beauchamp & Twins Daily
Rocco Baldelli probably had envisioned a certain way in which his outfield was going to line up coming into spring training, and then at no point this year has that been possible. Byron Buxton never ramped up from offseason surgery, and despite playing only designated hitter in an effort to get him back on the grass, we haven't seen it.
The three spots have been in flux with a rotating cast of names each week, but there has been a consistent trio available. This stands to reason as the most likely alignment when Minnesota throws the first pitch of their wild card round:
Right Field - Max Kepler
If there is a spot that's locked in, it's this one. That may have seemed crazy to say a few months ago, but since the All-Star Break, Kepler has been among the Twins best players. He's forced the conversation as to whether he'll return in 2024, and there is no doubt he'll start in right field for Game 1 of a Wild Card series.
On the season Kepler owns a .798 OPS and a 116 OPS+. While he is still better against right-handed pitchers, the platoon splits aren't quite as drastic in 2023. Baldelli will likely have him lower in the lineup against a lefty, but Kepler has proven to be a strong commodity both in the lineup and the field.
Last time Minnesota player a postseason game, Kepler started in right and center. Eddie Rosario is now gone, and Byron Buxton's status remains murky. While Alex Kirilloff debuted against the Astros in right field, he shouldn't be expected to factor in there this time around.
Left Field - Matt Wallner
For most of the season this spot was given to veteran Joey Gallo. He has struggled mightily since a strong April, and finds himself on the injured list currently. Minnesota could opt to bring the power hitter along as a bench bat, but starting him over Wallner at this point doesn't seem likely.
The Forest Lake native waited out his time at Triple-A St. Paul, while continuing to produce at a high level. He has now proven he's capable in the big leagues, and he's responded well from his first true slump. Wallner is much more susceptible to struggling with lefties than Kepler is, so this spot could be Willi Castro's should a southpaw be on the mound for game one.
Wallner has come up big in some very pivotal moments for the Twins during the regular season, and he'll be given a grand stage in front of hometown fans during the postseason. Wallner possesses an immense amount of talent at the plate, and he's shown that he's more than capable in the outfield as well.
Center Field - Michael A. Taylor
It's unfortunate that, like the last time Minnesota was in the playoffs, they'll be without Buxton in center. He did start Game 1 against Houston before being a pinch-runner in Game 2 during 2020. Taylor was brought in as an insurance policy for Buxton, and he's helped to be that and more.
Although Taylor has produced at a near league-average rate offensively, and in large part to his career-best power surge, he gets this nod as a defender first. Like Buxton, Taylor is an elite defender with significant range. Needing familiarity and consistency in a difficult role with game's on the line, Taylor should be a set-it-and-forget-it type.
It is unfortunate that Taylor missed time down the stretch due to a hamstring injury, but  that's behind him and the former Kansas City Royals defender should be all systems go. There really isn't a platoon advantage playing him against any type of pitcher, and putting Castro in centerfield is a less-than-ideal option all around.
Alternatives - Andrew Stevenson
Every other name has been touched on thus far. If Gallo and Buxton are both left out, there is easily room for Stevenson to make the squad. With just one opening, it will come down to whether Minnesota prefers a defensive replacement with significant stolen base ability, or some other addition.
Stevenson has shown he can swipe a base when the opposition knows it's coming, and he's a plus-defender at each of the three outfield spots. What choice Minnesota makes here probably has more to do with who they can't roster than the guys they already have chosen.
What do you make of the Twins outfield for the wild card round? Will they have an advantage over the opposition?