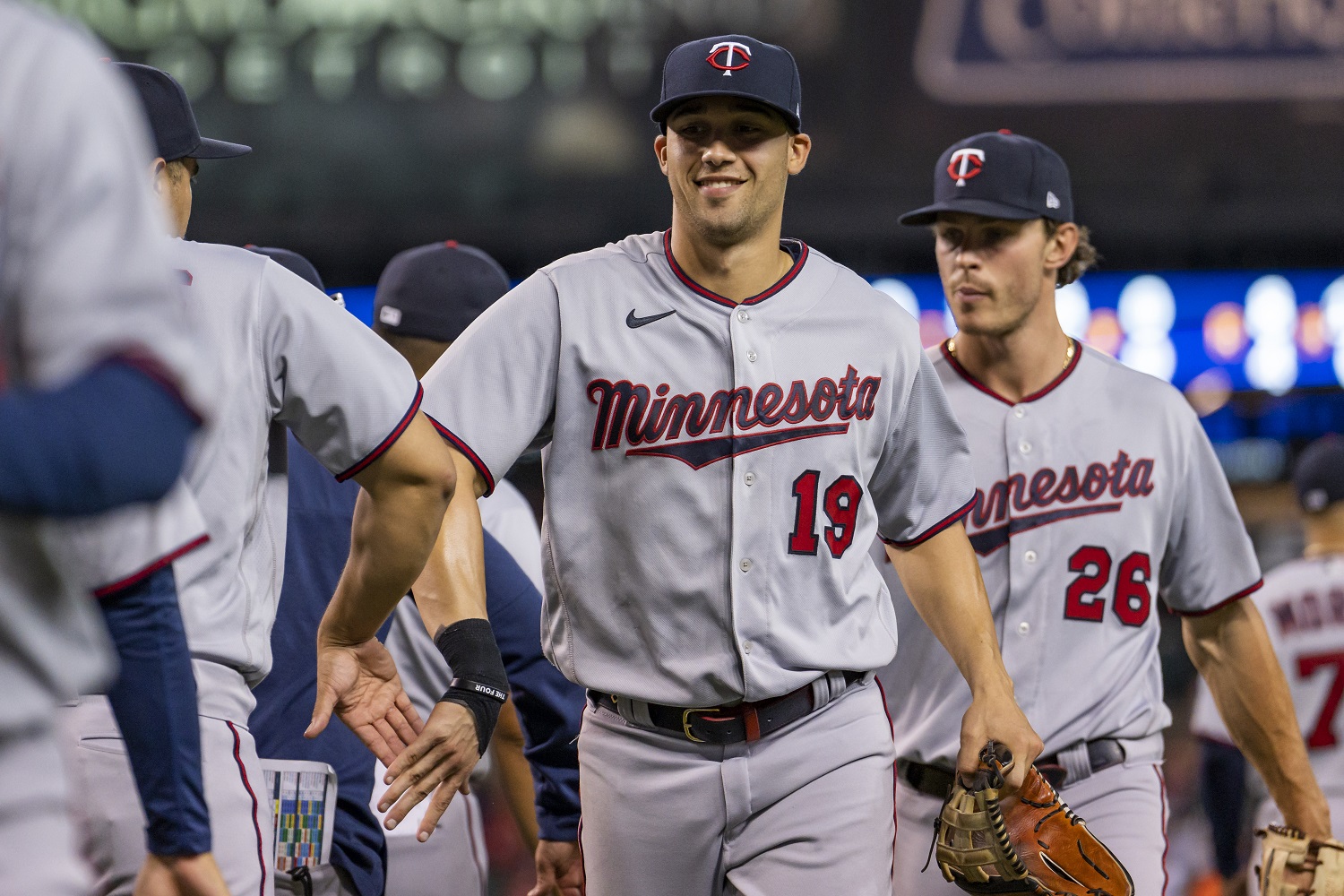 Image courtesy of © Raj Mehta-USA TODAY Sports
Over the past few seasons we have heard plenty about Royce Lewis, Trevor Larnach, Jose Miranda, and Alex Kirilloff. High-round picks and gaudy draft grades, each of them has developed plenty of fanfare while producing on the farm. Kirilloff was the first of the bunch to reach the big leagues, making his debut in 2020 during the postseason when Josh Donaldson left a void in Rocco Baldelli's lineup. In the two full seasons since, Kirilloff has done, little playing just 104 games with a career .694 OPS. Is this the season that finally sees it come together?
Last year Kirilloff began the season as Minnesota's Opening Day left fielder. Miguel Sano was still on the roster and had yet to go through his handful of completely ineffective games. Kirilloff was going to figure prominently into the plans at first base, but there was no reason to limit his athleticism until absolutely necessary.
We know now that Sano didn't last long for the Twins in 2022, and Kirilloff spent almost half of his time in the big leagues last year playing first base. Like Sano however, Kirilloff saw his production tail off in dealing with a wrist injury and it was ultimately a combination of Miranda and Luis Arraez that needed to man an abandoned position. With the hope of health in the year ahead, Minnesota is counting on Kirilloff to be who he showed he was on the farm.
After a nagging wrist injury sapped Kirilloff's power in 2021 and caused him to play just 59 games for Minnesota, he underwent offseason surgery to address the problem. The slow start in 2022 eventually led to a demotion to Triple-A St. Paul in hopes of figuring out a way to play through the injury effectively. The former first round pick noted that he had to shut down his offseason program due to discomfort, and he truly never worked his way back to 100% coming into the year. That was a gut-punch knowing what Minnesota needed from him, and led to an entirely unsurprising result when he managed just 45 games in 2022.
This offseason Kirilloff will again be coming back from surgery, but this time he's had a bone in his wrist shaved down in hopes of alleviating pain and providing a more realistic path forward. In over 316 minor league games the former top prospect posted an .895 OPS. While that doesn't directly correlate to Major League success, the hope has always been that the true production would be somewhat similar.
Kirilloff was shut down earlier in 2022 and wound up having surgery in August. With more of a runway to work himself back into baseball activities, the hope would be that Minnesota returns 100% of the player that they counted on when calling him up for the 2020 postseason. Kirilloff too has to be hoping for an ability to regain the form that saw him as the darling of so many prospect lists.
A year ago the Minnesota Twins experienced some of the most substantial stays on the injured list across all of baseball. With a new head athletic trainer in the fold, there has to have been some level of communication with expected producers even in the early stages of Nick Paparesta's time with the club. Connecting with Kirilloff and making sure the plan for the offseason is going smoothly is a must. The Twins can't get to Spring Training and have uncertainty, and it would be catastrophic to hear initial reports of a shutdown or lack of healing come the regular season for the second year in a row.
Now 25-years-old, it's not as though Kirilloff's injury history is a death sentence, but it's becoming increasingly necessary to see a substantial level of performance at the highest level. The Twins are counting on him in the season ahead, and you can bet he's itching to prove he belongs as well.