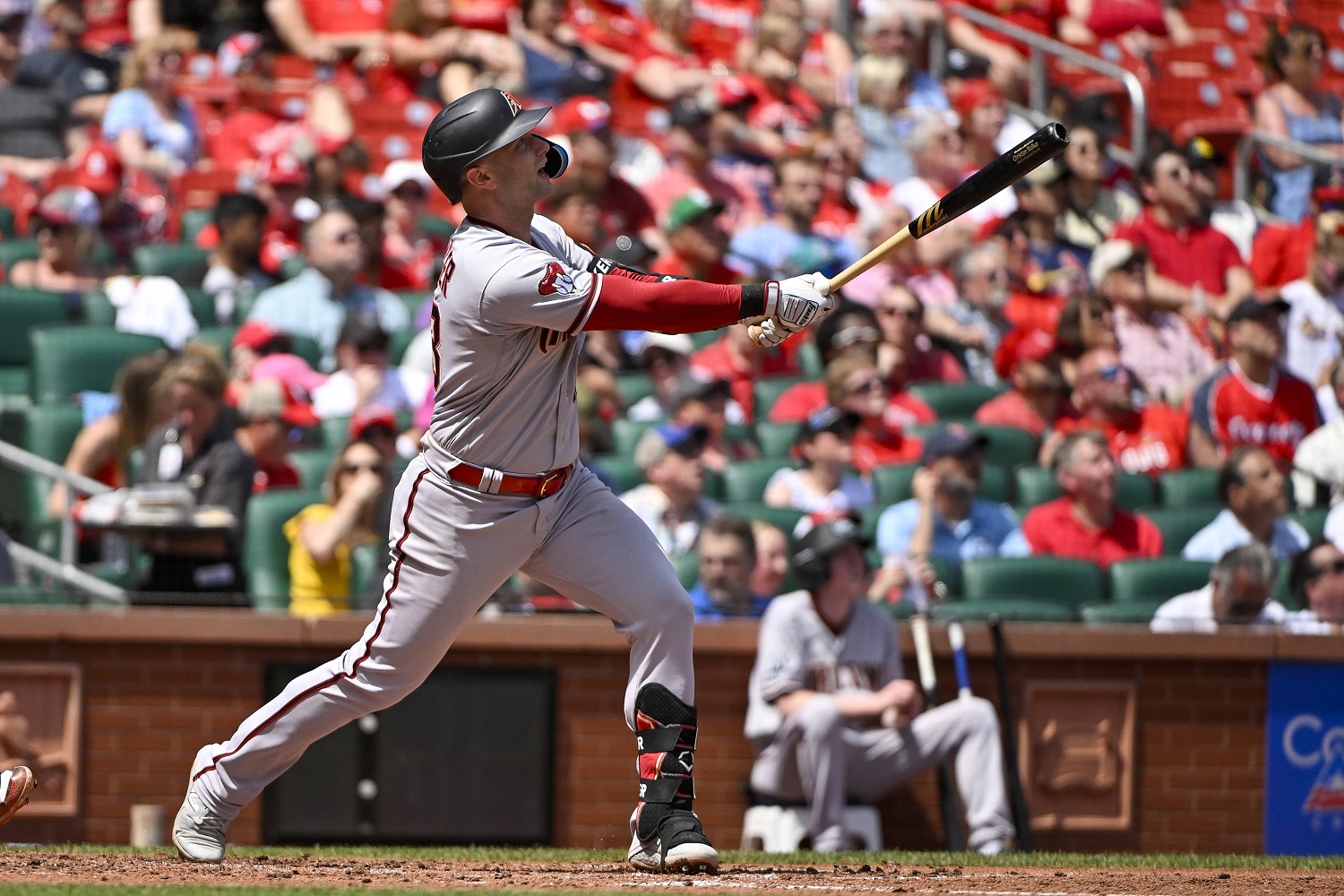 Image courtesy of Jeff Curry-USA TODAY Sports
Major League Baseball's trade deadline isn't until August 1st, but that doesn't stop teams from looking ahead at how to address roster flaws. Minnesota's pitching has been fantastic to begin the year, so the Twins seem likely to look for offensive upgrades. There are reinforcements on the horizon, but there are no guarantees with players like Alex Kirilloff, Royce Lewis, and Brooke Lee. Here are four bats that might be traded before the deadline. 
Christian Walker, Arizona Diamondbacks
As the season started, Walker looked like a no-doubt trade target because few projections had the Diamondbacks in playoff contention, and he was coming off a tremendous season. Last season, he hit .242/.327/.477 (.804) with 25 doubles, 36 home runs, and a 126 OPS+. His defense at first base is also strong. He won the NL Gold Glove in 2022 and destroyed the field in multiple defensive metrics. According to SABR's Defensive Index, one of the metrics used for Gold Glove voting, his 12.2 SDI was six times higher than his closest competitor. Only four NL fielders posted a higher SDI total than Walker.
He has one year remaining of team control, which might make him an even more intriguing trade option. Minnesota's need at first base is tied to the health and performance of Alex Kirilloff and some of the other corner infielders/outfielders on the roster. Unfortunately, this year, Walker has started slowly with a below-average OPS+, but that could change with a larger sample size.
CJ Cron, Colorado Rockies
The Rockies are one of the NL's worst teams, so they will likely be dealing away any expiring contracts like Cron. He is a familiar name to Twins fans after playing for the team during the 2019 campaign. In 125 games, he combined for 39 extra-base hits and a 104 OPS+. He's spent the last three seasons being one of the NL's best first basemen while taking advantage of the high altitude in Colorado. From 2021-22, Cron averaged 30 doubles and 28 home runs per season with a 117 OPS+.
Like Walker, he has started slowly this season, so he will need to find his power swing to be considered a big bat at the trade deadline. His Statcast percentile rankings still look strong, so he might have suffered bad luck or been dealing with early-season cold weather. Keep an eye on his numbers while the season progresses. 
Joc Pederson, San Francisco Giants
Pederson accepted the qualifying offer from the Giants last winter, so he will be a free agent at the season's end. Also, San Francisco is in one of baseball's toughest divisions, and they have started slow . Pederson became a cult hero for the Braves on the way to their 2021 World Series title. Last year, he was selected to his first All-Star team and finished the year hitting .274/.353/.521 (.874) with a 141 OPS+.
His playoff experience would be a welcome addition to the Twins clubhouse, with multiple World Series appearances on his resume. The Giants have primarily used him as a designated hitter in 2023, so fans can monitor Buxton's potential outfield usage to see if the team would be willing to add a DH like Pederson. 
Gleyber Torres, New York Yankees
There is a lot of baseball to be played before the postseason, but the Yankees are currently borderline to make the playoffs. A lot can happen before the trade deadline to solidify whether the Bronx Bombers will be buyers or sellers. Torres was an All-Star in his first two big-league seasons, but there have been some ups and downs in recent years. From 2021-22, he hit .258/.320/.411 (.731), averaging 25 doubles and 16 home runs per season. His OPS+ is higher than his career average to begin 2023, and he has one year remaining of arbitration. Will New York be willing to trade one of their key regulars if it helps them for the long term?
It's early, but there will be some bats available, and the Twins have some fairly easy spots like first base and designated hitter that they could fill if things fall the right way. Tell us who you like in the comments.