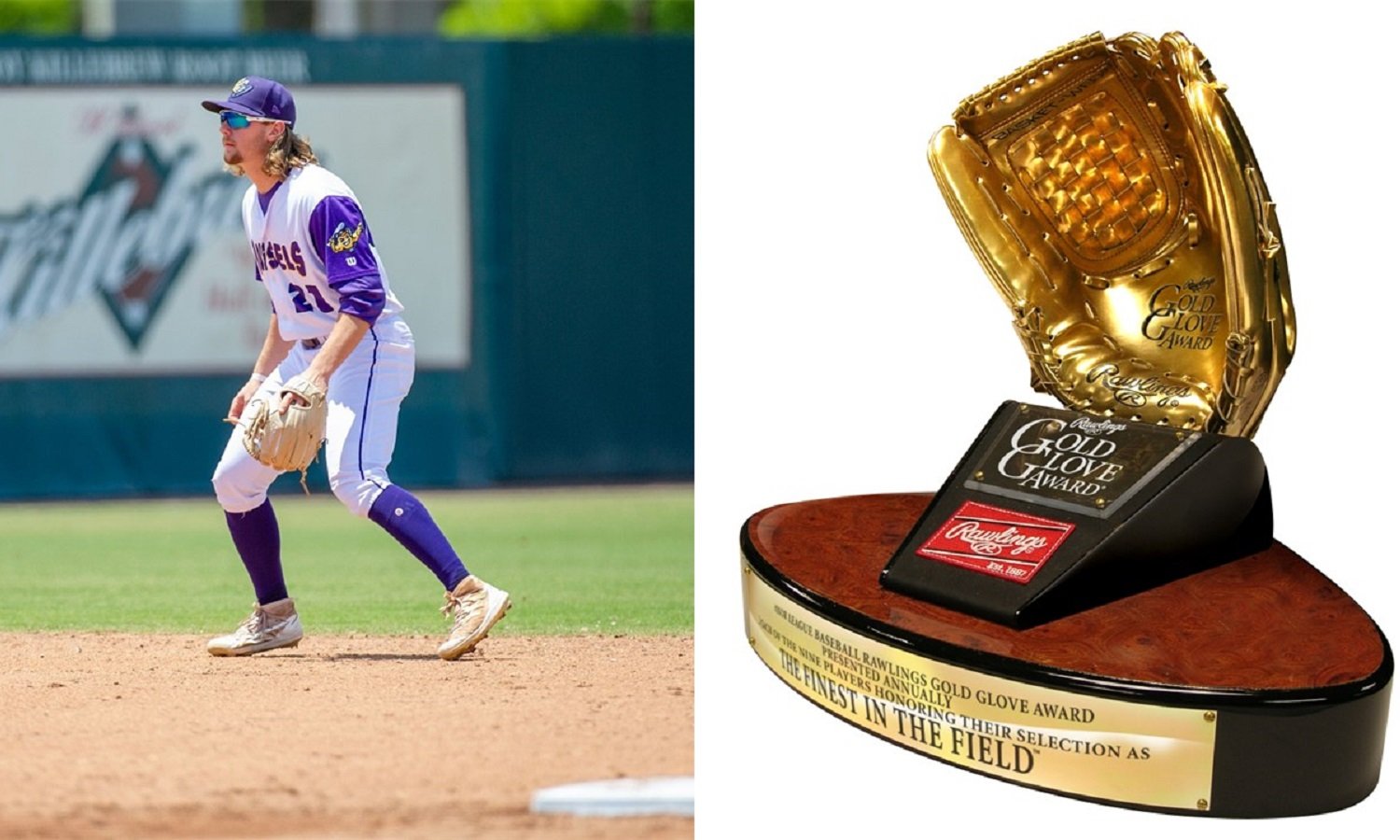 Image courtesy of Fort Myers Mighty Mussels
The Cedar Rapids Kernels had a tremendous 2023 season, including winning the team's first Midwest League title since 1994. Awards have been pouring in for the Kernels based on their terrific season. Cedar Rapids manager Brian Dinkelman was named Midwest League Manager of the Year, and outfielder Kala'i Rosario was selected as the league MVP. Rosario was joined on the MWL All-Star team by Tanner Schobel, Emmanuel Rodriguez, and Miguel Rodriguez. Another player added to the decorated team's awards on Tuesday. 
Minor League Baseball and Rawlings Sporting Goods announced nine recipients of the 2023 Rawlings Gold Glove Award for defensive excellence. The winners at each position were selected from players across the 11 full-season leagues in the minors. Twins shortstop Noah Miller was selected as the best defensive shortstop. He will receive his own Rawlings Gold Glove, modeled after the iconic award given to Major League Baseball's top defensive players. 
"We're thankful for our long-standing partnership with Minor League Baseball that enables us to recognize the deserving 2023 recipients of the Rawlings Gold Glove Award for their incomparable defensive ability," said Mike Thompson, Chief Marketing Officer for Rawlings. "We congratulate this year's Rawlings Gold Glove Award class of Minor League players and look forward to seeing their future baseball careers develop."
The Twins selected Miller in the Competitive Balance Round A (36th overall) of the 2021 MLB Draft out of high school in Wisconsin. Last season, he handled 446 total chances, helped turn 54 double plays, and finished with 295 assists in 107 games for High-A Cedar Rapids, posting a .984 fielding percentage. For the second consecutive season, he logged over 800 innings at shortstop and has a .978 fielding percentage for his career. 
The Twins were drawn to Miller's solid defensive tool and athletic ability in the 2021 MLB Draft. His baseball IQ is tremendous, and his instincts will help him to stick at a premium defensive position for a long time. His strong, accurate arm helps him make plays that other shortstops can't complete. Miller should continue to move up the organizational ladder because he continues to be a plus defender. 
Offensively, Miller continues to make gradual improvements as a switch-hitter. In 120 games, he hit .223/.309/.340 (.648) with 20 doubles, five triples, and eight home runs. His OPS improved by over 20 points compared to his first year of full-season action in 2022. He knows the strike zone well and can work counts in his favor, which helps him to draw walks. Miller, 20, will continue to add strength, which can help his power numbers improve as he gets closer to Target Field. 

Congratulations to Miller and the other Gold Glove winners!