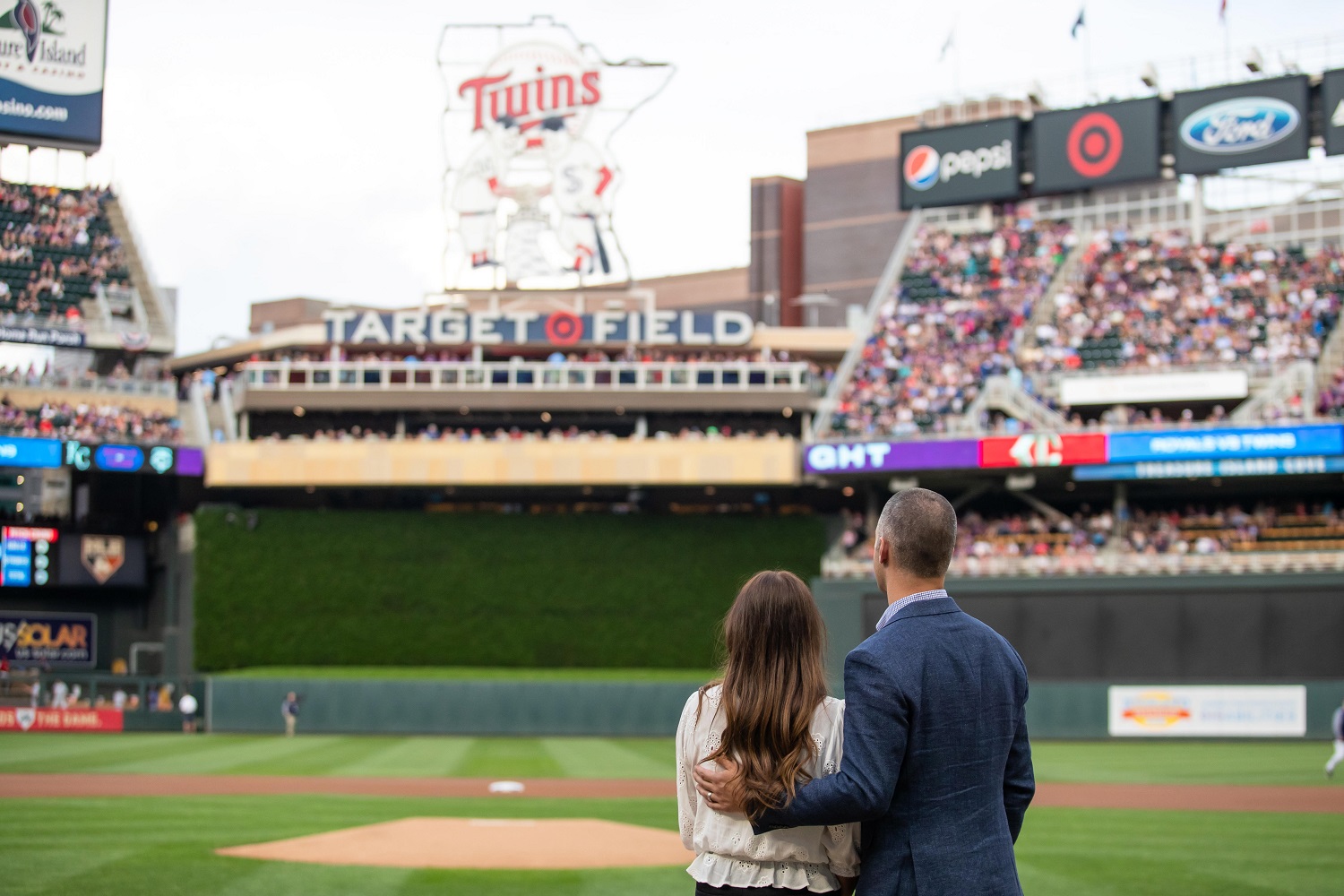 Image courtesy of David Berding-USA TODAY Sports
When looking at his case for the Major League Baseball Hall of Fame, it is often contended that he will get in, but the sanctity of being a first ballot entrant seems unfathomable. To wrap one's mind around that notion must start somewhere following his post catching days.
For Twins fans, there has always been a denigration of Joe Mauer's resume largely due to two things. The first is a contract he signed coming off the most productive years we have ever seen from a catcher. Mauer got paid for what he had accomplished, and in a sport that stifles earnings for years before free agency, that shouldn't be a concept difficult to grasp. Even with the $184 million extension, Mauer would've been substantially more handsomely paid elsewhere on the open market. His deal didn't stop the Twins from adding, they chose not to on their own.
Beyond that, there is the discussion of his time as a first baseman. Nevermind that Mauer transformed himself into a Gold Glove caliber talent (yes, we are still mad, Eric Hosmer), but he did so following multiple brain injuries. The Twins catcher didn't step out from behind the plate because he wanted to, but instead because he had to. If Mauer had walked away following the concussion in 2013, he likely would've waltzed into the Hall of Fame similar to Kirby Puckett.
So, when it comes to enshrinement in The Hall, why is Mauer's case so hotly contested?
Take for example St. Louis Cardinals great Yadier Molina. He has roughly the same career fWAR as Mauer, but was a below average hitter (96 OPS+). His personal accolades are all defensive, and he earns extra credit for team World Series rings he won. There is no denying how great his defensive acumen was, but it truly was a career of a one-dimensional leader.
Someone like Buster Posey or Brian McCann had a career more similar to that of Mauer, and neither of them ever get mentioned in the same breath as Molina. Posey should be a certain Hall of Famer, and he'll first become eligible in 2026 having retired in 2021. Posey won an MVP award and also captured a batting title. He wasn't the defender that Molina was, and maybe not even that of Mauer, but his career 129 OPS+ shows just how much he contributed offensively.
It would be much more controversial to suggest McCann is a Hall of Fame caliber talent, and yet he is right in the same realm as these other three. McCann does have a World Series and multiple Silver Slugger's to his credit, but the only MVP award he ever won was for the All-Star game, and his offensive abilities were substantially less than both that of Mauer and Posey.
Some of the discussion surrounding Mauer's candidacy goes back to the premise of "when" and not "if" he'll get in. It should not be viewed as some amazing feat to be inducted on the first ballot. There are no additional awards for getting in, rather that you get a bronze plaque for doing so.
Nationally it seems as though Mauer is viewed more favorably. Hall of Fame guru and Fangraphs writer Jay Jaffe has long contended that Mauer be inducted, and he recently did a great back and forth with The Athletic's Dan Hayes on that very topic. Maybe we'll be surprised next winter and the votes will come in droves for Mauer. It would be disappointing to see it take as long as Molina's debut to get him in, but then again, perception is often reality for most.