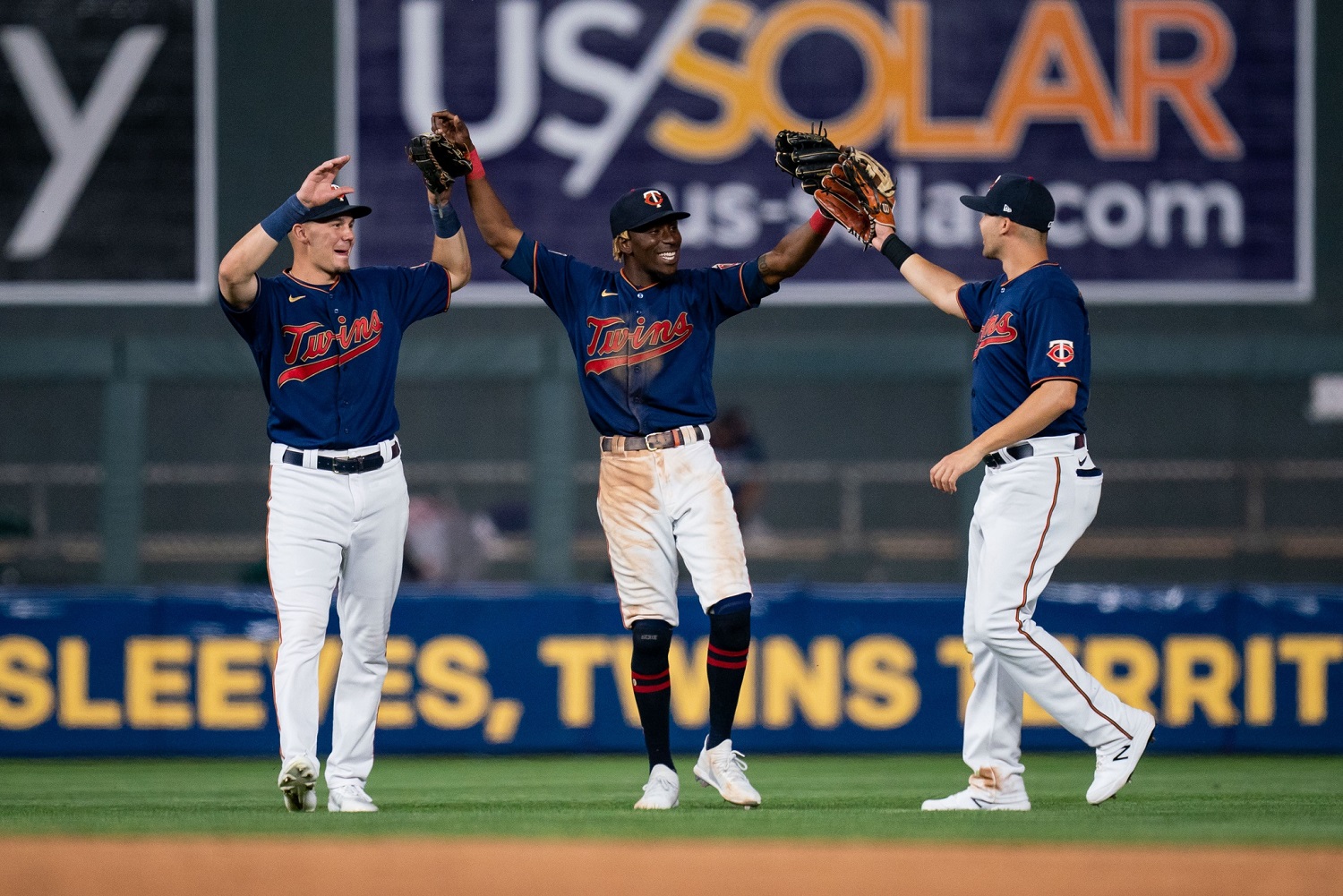 Image courtesy of Brad Rempel-USA TODAY Sports
Many first-round picks quickly move into the organization's top prospect lists. Minnesota has seen some successes and failures in recent drafts, with multiple top prospects on the way to Target Field. Derek Falvey and Thad Levine have focused on certain types of players in the draft, which might help the team keep its winning window open as long as possible. Here's a look at the last decade of first-round picks for the Twins. 

2022: Brooks Lee (8th overall)
Lee is one of the most exciting hitting prospects to come through the Twins organization in quite some time. Some evaluators thought he could be the number one overall pick, but he fell to the Twins with the eighth pick. Last season, he played at three levels and hit .303/.389/.451 (.839) with six doubles and four home runs. The Twins don't need to rush things with Lee, and he will probably spend most of the season at Double-A. If he performs well, there is a chance he will make his debut in 2023 and is a top-25 global prospect by this time next year. 

2021: Chase Petty (26th overall)
It can take a long time for high school pitchers to develop in the minor leagues. Minnesota thought Petty had enough upside to take on that risk before drafting him late in the first round. Leading into last season, the Twins traded him to the Reds organization for Sonny Gray. In his age-19 season, the Reds pushed him to High-A, and he compiled a 3.48 ERA with a 1.17 WHIP and 8.8 K/9. For 2023, Petty should get a full season at High-A with a chance to pitch over 100 innings for the first time in his career. 

2020: Aaron Sabato (27th overall)
The 2020 MLB Draft will be interesting to analyze in the years ahead. College teams saw limited action before the shutdown, and many high school players never stepped on the field that spring. Sabato destroyed the ball in college (1.158 OPS) before being drafted by the Twins. In 2022, he hit .215/.336/.438 (.774) with 17 doubles and 22 home runs while reaching Double-A. Sabato was over a year younger than the average age of the competition in the Texas League, so he should spend most of 2022 at that level. 

2019: Keoni Cavaco (13th overall)
Cavaco has spent the last two seasons at Fort Myers while shifting from shortstop to third base. Last season, he hit .231/.275/.397 (.672) with 18 doubles, five triples, and 11 home runs. His OPS jumped 74 points compared to 2021, and he was roughly the same age as the average competition at his level. He will be pushed to Cedar Rapids in 2023 with a chance to reach Double-A by the season's end. 

2018: Trevor Larnach (20th overall)
Larnach has averaged fewer than 80 games per season over the last two years. He's been a streaky hitter during his big-league career, but some of his performance might be tied to his injury history. He posted a 104 OPS+ in 2022 and destroyed the ball in May with a 1.077 OPS. Minnesota has a plethora of left-handed power-hitting bats, which might make Larnach expendable as part of a trade. 

2017: Royce Lewis (1st overall)
It looked like the Twins might be willing to turn shortstop over to Royce Lewis before the team signed Carlos Correa to a long-term deal. Now, Lewis will need to shift to other defensive positions if Correa continues to stay healthy. During the 2023 season, Lewis isn't expected to return to action until mid-season while recovering from his second ACL tear over the last two seasons. 

2016: Alex Kirilloff (15th overall)
Kirilloff has battled through wrist issues during his first two big-league seasons, and the Twins hope his latest surgery helps him in the long term. There have been glimpses of the strong hitter Kirilloff was at the start of his professional career, but his nagging wrist has slowed down his development. He will get regular time at first base and in a corner outfield spot for the 2023 Twins. 

2015: Tyler Jay (6th overall)
Jay never made it to the big leagues with the Twins organization. He topped out at the Double-A level in four seasons in the organization. The Twins traded Jay to the Reds organization during the 2019 season for cash considerations, but he only spent part of a season pitching for that organization. Last year, he made 22 appearances with a 1.64 ERA and 9.8 K/9 for the Joliet Slammers in the independent Frontier League. It seems likely that he can get another job in independent baseball if he wants to continue pitching. 

2014: Nick Gordon (5th overall)
It may have taken longer than expected, but Gordon found a niche with the 2022 Twins. He became an everyday player for a team struggling through injuries and posted a 113 OPS+ in 136 games. Minnesota has plenty of corner outfield options on the 40-man roster, so it will be interesting to see how the Twins will use Gordon in 2023. He is out of MLB options, so he needs to be kept on the Opening Day roster. 

2013: Kohl Stewart (4th overall)
Stewart played eight seasons in the Twins organization and made six appearances at the big-league level. He struggled in the upper minors with a 4.65 ERA and a 1.36 WHIP in over 160 innings at Triple-A. For 2023, the Royals signed Stewart to a minor league deal, but he isn't expected in big-league camp as he continues to rehab from an elbow injury. 

Which players will have the most significant impact on the 2023 roster? Which player was the biggest disappointment? Leave a COMMENT and start the discussion.