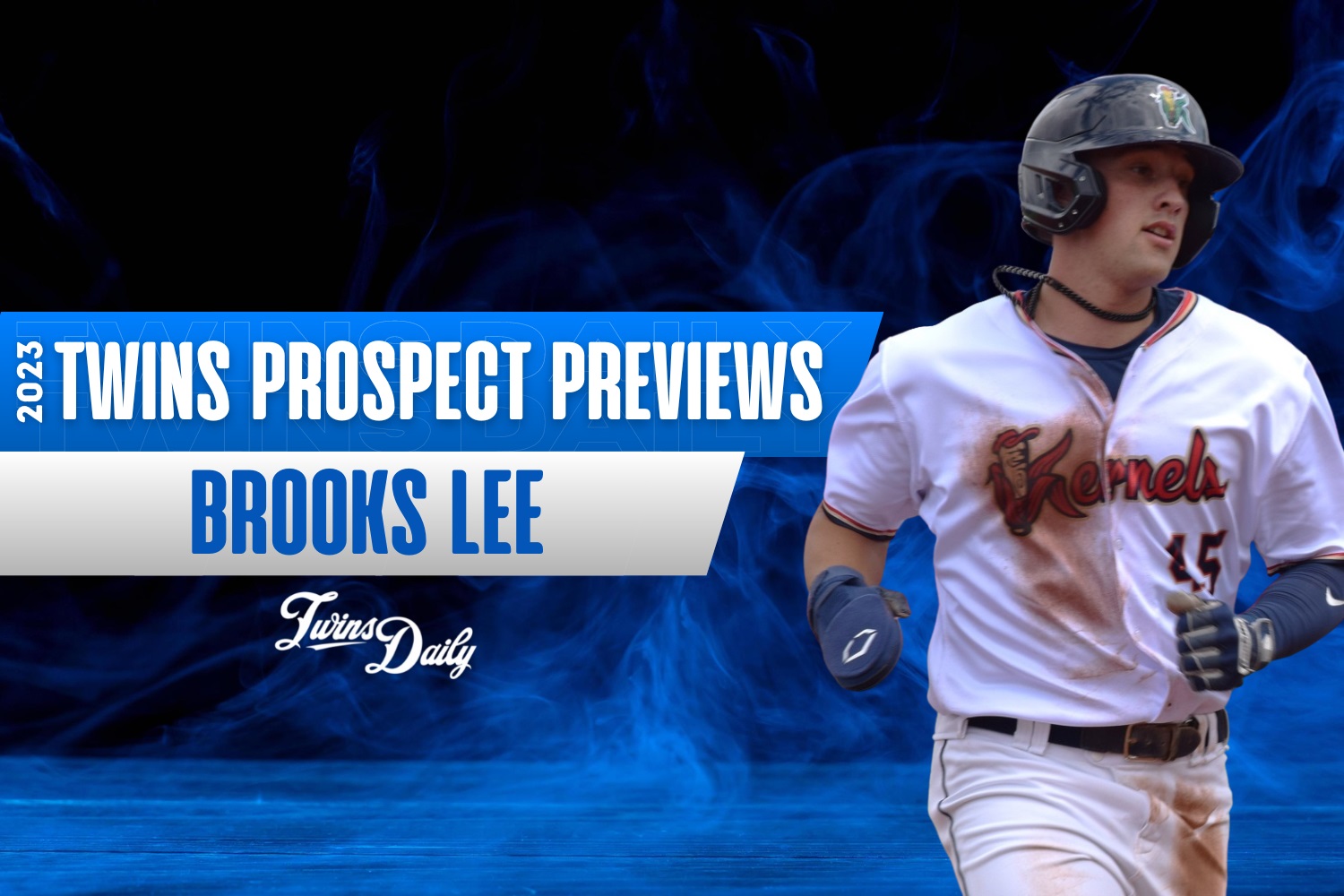 Image courtesy of Steve Buhr (graphics by Thieres Rabelo)
In advance of the 2022 draft, a clear top six industry prospects emerged in the pre-draft process. The Twins appeared to be on the outside looking in, selecting at number eight overall in the first round. The only predictable thing about the MLB Draft, however, is its lack of predictability. The Rangers shook up the draft taking Kumar Rocker at number three. The Twins ended up in the enviable position of being able to pick between Brooks Lee, Kevin Parada, and Cam Collier and opted for Lee, the prospect with the safest floor of the three, and a contender to go number one overall.
Scouting and Signing
Hitting: 70 Power: 50 Run: 40 Fielding: 50 Arm: 55 (scouting grades courtesy of Baseball America)
Lee signed a $5.675 million bonus with the Twins, second behind Jacob Berry for all college players. Lee had a track record as a prospect, ranking as a consensus top 50 pick as early as 2019. After an injury plagued 2020 season, Lee hit well in 2021, and took off in 2022. In 58 games at Cal Poly he put up a .357 average with 15 home runs, 46 walks, and just 28 strikeouts. 
Lee had the best hit tool in the 2022 draft class. He's a true switch hitter, although more effective from the left side of the plate. Projecting forwards, Lee should be a .300 hitter at the major league level, with the ability to continue to develop power (15-20 home run range). While he has good hands and a strong arm, the critique of his play at shortstop in college was a lack of lateral agility. It's likely that he moved to third base long term (particularly with Carlos Correa locked in at shortstop for the foreseeable future).
Early Returns
The Twins weren't shy about throwing Lee into the mix at a variety of levels of pro ball when he made his debut in late 2022. After starting at the Complex League, Lee played 25 games at High-A Cedar Rapids. In 114 plate appearances he managed a 140 wRC+, walking 14% of the time and striking out just 15.8%. Lee was promoted to Double-A for their playoff run last fall and has already lived up to his billing as a fast mover.
Likely to Start At: Wichita Wind Surge (AA)
Lee dominated most of the pitching he saw in 2022. It's likely he starts 2023 at AA Wichita. Expectations from Twins fans have understandably been high for such a promising prospect. In a very small samples size, Lee has delivered. If he can stay healthy, the smart money would be on a major league debut in 2023, a blistering pace that could have Lee with the Twins before he's completed a full calendar year in the minors. If the Twins hold onto Lee and he stays healthy, he should be a starting infielder who hits .300 with average to above average power for the big league team for the next decade.
What are your hopes for Brooks Lee in 2023? Where do you think his defensive home will be? What do you think his ceiling is? Join the discussion and leave your thoughts in the comments.