How will these Twins finish?
---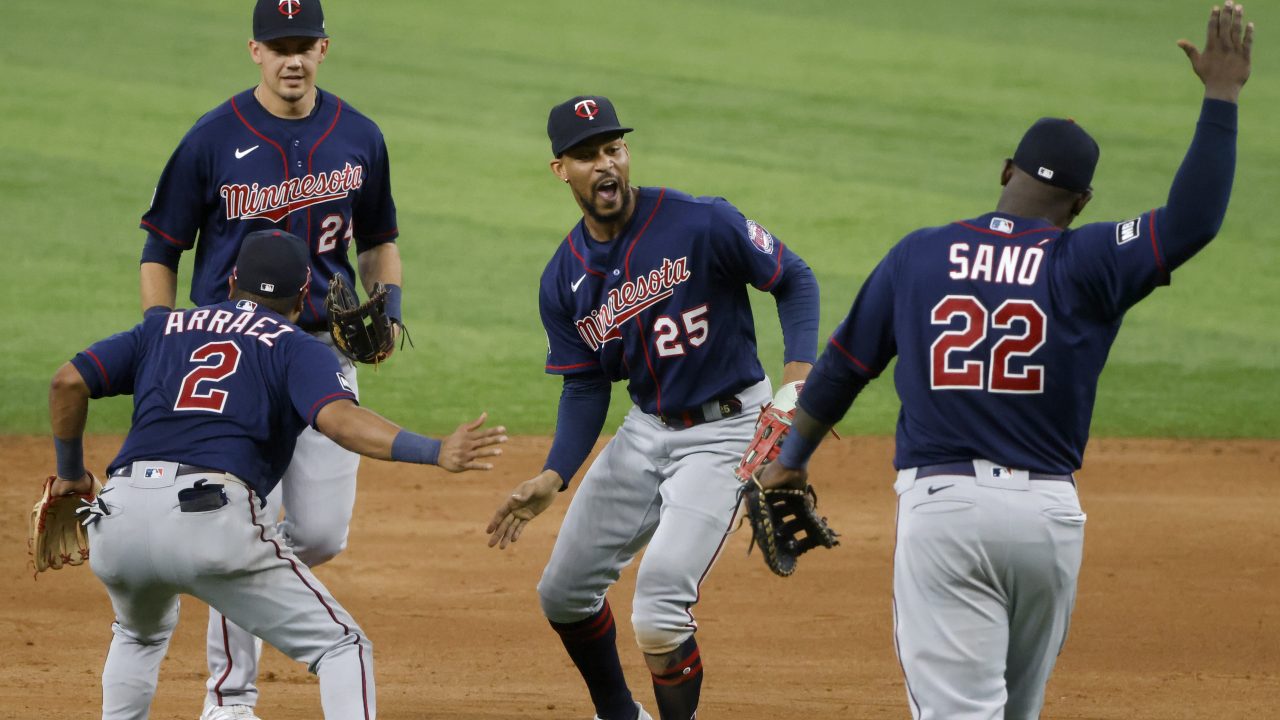 Our Minnesota Twins stand at 57-51 with 54 games remaining in the 2022 MLB season. Thus far, they've had an up & down season. They started out hot, reaching a record of 27-16 after the first 43 games of the season. At that time, pitching appeared to be the strength of the team. Since then, however, pitching has clearly made itself known as the weakness of the team. The numbers illustrate that.
Team Pitching ERA: 4.02 (19th in MLB, 10th in the AL)
Team Pitching WHIP: 1.24 (T-12th in MLB, 7th in the AL)
Team Pitching BA Against: .237 (13th in MLB, 7th in the AL)
Team Pitching ERA-: 103 (T-20th in MLB, 10th in the AL)
Team Pitching HR/9 Against: 1.24 (26th in MLB, 14th in the AL)
Team Pitching WPA: -0.06 (19th in MLB, 10th in the AL)
Those numbers, especially the Team Pitching HR/9 Against number, are less than stellar. The Twins knew they needed to address their pitching staff at the trade deadline, and they did just that. They acquired closer Jorge Lopez from Baltimore, set-up man Michael Fulmer from Detroit, & starter Tyler Mahle from Cincinatti. So far, these additions have shown mixed results. Tyler Mahle was good on Friday night against Toronto through 5 innings, but the wheels fell off in the 6th inning. Jorge Lopez blew a save in aforementioned game. Michael Fulmer, while so far not allowing any runs in a Twins uniform, has a concerning 1.5 WHIP in that stretch.
The Twins have also dealt with several injuries this season. Left-fielder Alex Kirilloff will be missing the remainder of the season. Byron Buxton has been on & off the bench throughout the year, as always. Royce Lewis tore his ACL for the second year in a row (ugh).
The X-factors for the Twins in the next 54 games, IMO, are as follows:
1.  The starting pitching. Currently, the Twins have Mahle, Gray, & Ryan in the rotation. After that there are question marks such as Dylan Bundy & Chris Archer.
2. The bullpen. Jorge Lopez & Michael Fulmer need to be big contributors along with Jhoan Duran, Griffin Jax, & Caleb Thielbar in order to consistently close out wins.
3. Byron Buxton & Carlos Correa. In order for this offense to get going, somebody needs to step up. The bats of both Buxton & Correa have been cold as of late.
Now I will predict the rest of the Twins' schedule. I will organize their schedule by opponents & number of games against each opponent. Then, I will predict a record against each opponent.
Twins' Remaining Opponents:
 · Chicago White Sox: 5-4 in 9 games
 · Cleveland Guardians: 5-3 in 8 games
 · Detroit Tigers: 2-1 in 3 games
 · Kansas City Royals: 6-3 in 9 games
 · Boston Red Sox: 2-1 in 3 games
 · New York Yankees: 1-3 in 4 games
 · Houston Astros: 1-2 in 3 games
 · Los Angeles Angels: 4-2 in 6 games
 · Texas Rangers: 3-1 in 4 games
 · Los Angeles Dodgers: 0-2 in 2 games
 · San Francisco Giants: 2-1 in 3 games
Total Record over the Final 54 games: 31-23
Twins End-of-Season record: 88-74