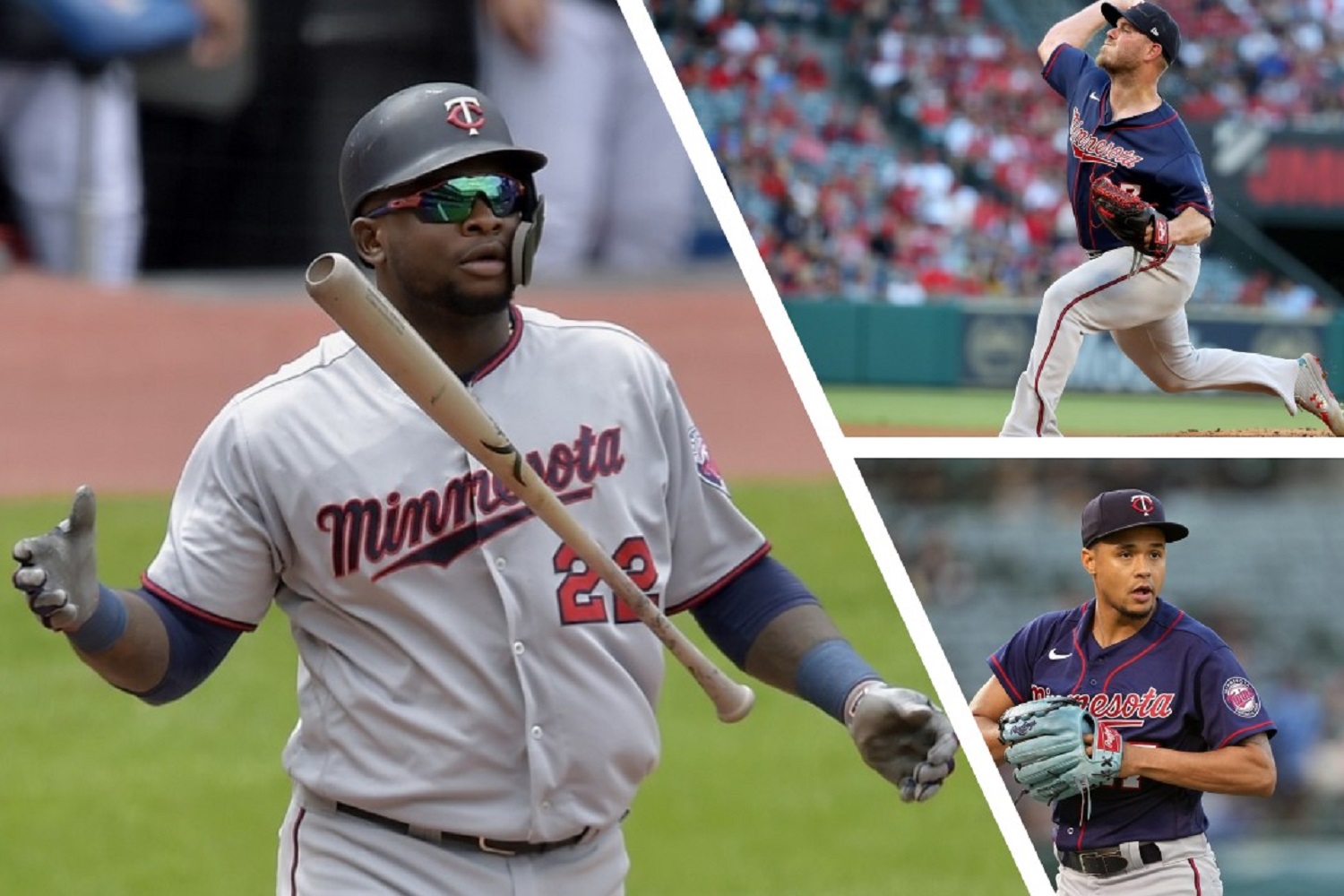 Image courtesy of Darren Yamashita (Archer), Kiyoshi Mio (Bundy), David Richard (Sano)-USA TODAY Sports
One year ago, the Twins began the 2022 season with high hopes of bouncing back from a terrible 2021 campaign. Minnesota added veteran pitchers like Chris Archer, Dylan Bundy, and Joe Smith to fill out the pitching staff. The team also cleared Josh Donaldson off their books by dealing him to the Yankees for Gary Sanchez and Gio Urshela. As the 2023 season begins, all four players are still searching for big-league opportunities. 
Chris Archer, SP
2022 Stats: 25 G, 102 2/3 IP, 4.56 ERA, 1.32 WHIP, 84 K, 48 BB, 85 ERA+
Minnesota signed Archer to a one-year, $3.5 million contract late last offseason after the end of the lockout. The hope was he would add depth to the rotation, but he was coming off two seasons where he had pitched limited innings. Before signing, Archer sent data to prospective teams to show he was ready for the season, and the Twins liked that he was close to ready to start the season. Minnesota hoped Archer could continue to build up his innings throughout the season, but that never came to fruition. He pitched five innings or fewer in every appearance. His name has recently been tied to the Toronto Blue Jays, but he had yet to sign when this story was written. 
Dylan Bundy, SP
2022 Stats: 29 G, 140 IP, 4.89 ERA, 1.28 WHIP, 94 K, 28 BB, 79 ERA+
Minnesota had plenty of rotation spots to fill in 2022, and Bundy became the first veteran signing before the lockout. The Twins signed him to a one-year, $4 million option worth an extra $1 million when they bought out his club option this winter. Bundy's 2022 performance was underwhelming, but he made the most starts on the Twins last season. The Twins needed someone to cover innings, and Bundy could take the ball every fifth day, even if the results were subpar. Like Archer, his name has been tied to the Blue Jays, but he has yet to sign a deal. 
Gary Sanchez, C
2022 Stats: 128 G, .205/.282/.377 (.659), 24 2B, 16 HR, 89 OPS+
After trading Mitch Garver, the Twins needed catching depth to pair with Ryan Jeffers. Sanchez took on a more full-time role when Jeffers suffered a fractured thumb. The Twins worked to improve Sanchez's defense, and he saw marginal improvements. He played with the Dominican Republic during the World Baseball Classic and went 0-for-5 with three strikeouts and a walk. The 2019 season was the last time he had an above-average OPS+. Sanchez is one of few free-agent catchers remaining on the market, and Oakland or Boston might be a potential landing spot for the backstop. 
Miguel Sano, 1B/DH
2022 Stats: 20 G, .083/.211/.133 (.345), 1 HR, 3 OPS+
Sano's Twins tenure ended on a sour note after missing time with a pair of right knee injuries. He didn't appear in a game after July 29th. There were up and down moments throughout Sano's professional career as he tried to live up to his billing as a top-100 prospect. He struck out 119 times or more in every full season and led baseball with 90 strikeouts in 2020. Sano had some highs with the Twins, including an All-Star Game appearance, four seasons with 25+ home runs, and a 116 OPS+ for his career. In early February, he held a workout for interested clubs but remains unsigned. When healthy, he will likely need to accept a minor league contract to prove he is 100% or head to a foreign league for the 2023 season.  
Will any of these four players return to the big leagues this season? Leave a COMMENT and start the discussion.